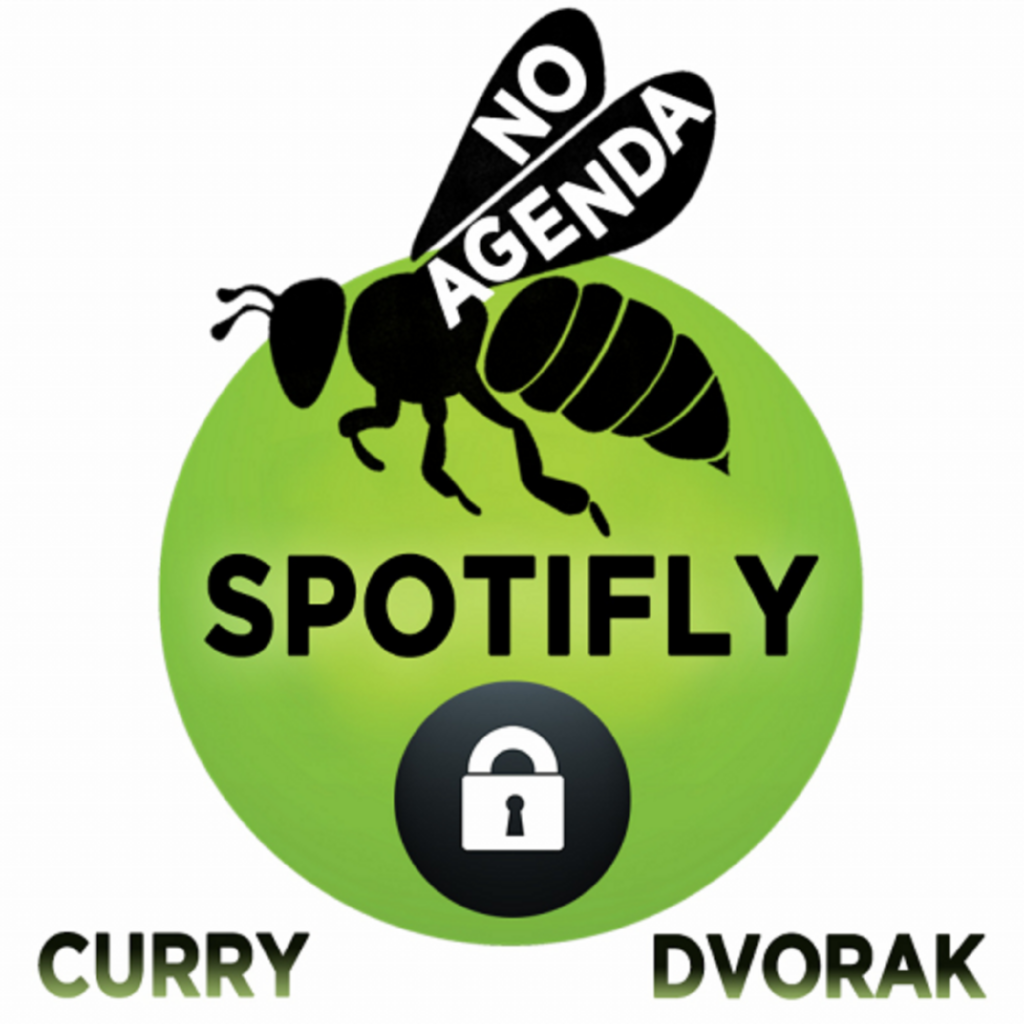 February 3rd, 2022 • 3h 0m
1422: Honk Honk
Shownotes
Every new episode of No Agenda is accompanied by a comprehensive list of shownotes curated by Adam while preparing for the show. Clips played by the hosts during the show can also be found here.
Mandates & Boosters

Mandates wanted by vaxxed to make all people.equally weak

Johns Hopkins Analysis of covid-19 measures

Summary

"More specifically, stringency index studies find that lockdowns in Europe and the United States only reduced COVID-19 mortality by 0.2% on average. SIPOs (Shelter in Place Orders)were also ineffective, only reducing COVID-19 mortality by 2.9% on average. Specific NPI studies also find no broad-based evidence of noticeable effects on COVID-19 mortality.

While this meta-analysis concludes that lockdowns have had little to no public health effects, they have imposed enormous economic and social costs where they have been adopted. In consequence, lockdown policies are ill-founded and should be rejected as a pandemic policy instrument."

Shelter in place orders

"The results of eligible studies based on SIPOs are presented in Table 5. The table demonstrates that the studies generally find that SIPOs have reduced COVID-19 mortality by 2.9% (on a precision-weighted average). There is an apparent difference between studies in which a SIPO is one of multiple NPIs, and studies in which a SIPO is the only examined intervention. The former group generally finds that SIPOs increase COVID-19 mortality marginally, whereas the latter finds that SIPOs decrease COVID-19 mortality. As we will see below, this difference could be explained by differences in the quality dimensions, and especially the time period covered by each study."

Non-pharmaceutical Interventions, aka lockdowns

"Table 7 illustrates that generally there is no evidence of a noticeable relationship between the most-used NPIs and COVID-19. Overall, lockdowns and limiting gatherings seem to increase COVID-19 mortality, although the effect is modest (0.6% and 1.6%, respectively) and border closures has little to no effect on COVID-19 mortality, with a precision-weighted average of -0.1% (removing the imprecise outlier from Guo et al. (2021) changes the precision-weighted average to -0.2%). We find a small effect of school closure (-4.4%), but this estimate is mainly driven by Auger et al. (2020), who – as noted earlier – use an "interrupted time series study"approach and may capture other effects such as seasonal and behavioral effects. The absence of a notable effect of school closures is in line with Irfan et al. (2021), who – based on a systematic review and meta-analysis of 90 published or preprint studies of transmission in children – concluded that "risks of infection among children in educational-settings was lower than in communities. Evidence from school-based studies demonstrate it is largely safe for young children (<10 years of age ) to be at schools; however, older children (between 10 and 19 years of age) might facilitate transmission." UNICEF (2021) and ECDC (2020) reach similar conclusions. "

Face diapers

"Mandating facemasks – an intervention that was not widely used in the spring of 2020, and in many countries was even discouraged – seems to have a large effect (-21.2%), but this conclusion is based on only two studies.43 Again, our categorization may play a role, as the larger mask-estimate from Chernozhukov et al. (2021) is in fact "employee facemasks," not a general mask mandate. Our findings are somewhat in contrast to the result found in a review by Liu et al. (2021), who conclude that "fourteen of sixteen identified randomized controlled trials comparing face masks to no mask controls failed to find statistically significant benefit in the intent-to-treat populations." Similarly, a pre-COVID Cochrane review concludes, "There is low certainty evidence from nine trials (3507 participants) that wearing a mask may make little or no difference to the outcome of influenza-like illness (ILI) compared to not wearing a mask (risk ratio (RR) 0.99, 95% confidence interval (CI) 0.82 to 1.18). There is moderate certainty evidence that wearing a mask probably makes little or no difference to the outcome of laboratory‐confirmed influenza compared to not wearing a mask (RR 0.91, 95% CI 0.66 to 1.26; 6 trials; 3005 participants)" (Jefferson et al. (2020)).44 However, it should be noted that even if no effect is found in controlled settings, this does not necessarily imply that mandated face masks does not reduce mortality, as other factors may play a role (e.g. wearing a mask may function as a tax on socializing if people are bothered by wearing a face masks when they are socializing)."
VAERS
Graphene

Graphene counter BOTG

Hi Adam

Long time listener and long time ago associate producer. We met up at a meetup way back in Louisville Colorado.

Regarding the whole Graphene Oxide vaccine theory, I happen to have some insight in this but as I am a Core Facility Research Director at a University and have

external agreements with a few Pharma companies, I have to keep my comments confidential.

My Research lab happens to be an Electron Microscopy lab in the Biochemistry dept. which images proteins, virus, and other biological specimens to determine 2D

and 3D structures. I looked over the paper and John is right, "it's nonsense."

It's almost hilarious how obvious it is to debunk to the entire paper as the substrate used to apply the sample and image in the Transmission Electron Microscope

was made of …wait for it…graphene oxide. They misinterpreted where the Graphene Oxide is coming from. It's not in the vaccine but on the grid that the sample was

stained on. It's a fairly common practice to use GO grids. We even make them here at the University.

Just wanted to share my interpretation of his paper.
Touch The Monkey
Go Podcasting!
Russia
OTG
Climate Change

Nuclear Power, Natural Gas Secure EU Backing as 'Green' Investments - WSJ

BRUSSELS—Brushing aside charges of greenwashing, the European Union will press ahead with a controversial proposal to label certain nuclear energy and natural-gas investments as sustainable over the coming years despite strong opposition from some of the bloc's member states, environmental groups and investors.

Vision Zero

Driverless cars and trucks, pilotless planes
Great Reset BBB
BLM LGBBTQQIAAPK+ Noodle Boy
Anti Work

Millennials are burned out BOTG

I want to drop you a note about Sunday's workforce conversation. Based on my experience I came to realize that people are simply burned out.

To put it in perspective, Millennials, like me, entered the workforce in the aftermath of the 2008 crisis. Most of us had a hard time finding a job out of college that actually payed our bills. Back then, in order to get a job, employers asked for at least 2 years of experience, which meant that you had to intern, most of times for free, to gain that experience. I interned 3 months for free, and 1 year making $2000/month in NYC. During that time, you had to prove yourself and work long hours. Which I was happy to do, I needed the learning experience, since college didn't prepare me for the real world at all.

In simultaneous, new tech and new apps started flooding the workplace. Apps like Slack or Teams, create internal social media platforms where you can be constantly in touch with everyone at work in multiple devices.

This means that you are always on, always available, and you are expected to answer ASAP.

Additionally, most of the companies have social channels in these platforms, things like #cuteness_overload, where you post photos of your pets, #food, where you share your lunch, #welness_fitness, you name it. Anything to keep those notifications popping, and to "build our company culture".

And so, we were left with little to no time to have a healthy social life outside work, most of us tend to make friends with the people we work with. So you have a perfect storm, where all your life revolves around your job.

As you and John mentioned a couple of times, we are not good at pushing back and creating boundaries. Hence, you have a workforce that is used to work long hours, to make the impossible possible in a short amount of time, and always connected, always on.

Now add the pandemic.

When the pandemic started, and we all had to scramble to work from home, things got a bit out of hand. Leaders were concerned with earnings, and employees with keeping their jobs. So, what did we do? We overworked.

And there you have it, a workforce that is tired, that seats all day in make-shift offices, zooming back to back, and with some having to deal with kids at home.

What've also noticed, is that the new generation, the "Zs", is just not having it. They have seen us burning out, and want healthier approaches to work. "Work-Life Balance", there's a slack channel for that too.

In summary, I personally think that people are burned out, uninspired, and tired of work being the main thing in their life's.

Thank you for all you do, specially the much needed laughs.

Sandra
M5M
STORIES

At HBCUs, fear and anxiety after third wave of bomb threats - The Washington Post

Thu, 03 Feb 2022 16:00

For the third time in just a month, Howard University warned its campus on Tuesday of a bomb threat. Each time, a law enforcement search found no sign of the threatened explosives.

But as students spilled out of academic buildings and headed to their next classes, or lined up for burritos at a nearby Chipotle, the campus was still on edge.

''Most of us are feeling anxiety,'' said Troix McClendon, a 19-year-old freshman. ''There's not really a lot of information.''

The bomb threats at Howard are part of a wave to hit historically Black colleges and universities (HBCUs) this year. On Jan. 4, at least eight HBCUs were threatened. On Monday, at least six were.

Story continues below advertisement

Tuesday's threats, most coming early in the morning on the first day of Black History Month, broadened and deepened the sense of unease: At least 16 universities closed or swept their campuses. In all, more than two dozen have faced similar threats this year.

No bombs were found, and law enforcement agencies did not identify possible motives. But the threats weigh heavily on many, particularly given the emotional attachment and deep loyalty many students, faculty, staff and alumni feel for the campuses '-- a haven, a calling, a family.

''February 1st, it's a moment when we usually celebrate the innovation and the resilience of our people, and now to be faced with an issue of this kind at our HBCUs nationwide, we want our community to know that we're standing together,'' said Tashni-Ann Dubroy, Howard's executive vice president and chief operating officer.

Story continues below advertisement

The university in the District has increased the police presence on campus, reminded students of the safety resources on campus and offered support, Dubroy said.

The FBI has said it is working with law enforcement partners to address potential threats, according to the agency, and it asked the public to report anything suspicious to law enforcement immediately.

The Bureau of Alcohol, Tobacco, Firearms and Explosives also is aware of bomb threats received by some HBCUs, Carolyn Gwathmey, a spokeswoman for the agency, said in a written statement. ''We take all potential threats seriously and we regularly work with our law enforcement partners to determine the threat credibility.''

Story continues below advertisement

She said it could not comment on the specific details at this time because it is a fluid situation with ongoing investigations.

The threats in the past month have touched some of the country's most iconic schools, such as Howard and Spelman College, as well as regional institutions all across the country, triggering cancellations, lockdowns and fear.

On Tuesday, the schools targeted included: Rust College, Tougaloo College, Jackson State University and Alcorn State University in Mississippi, as well as Mississippi Valley State University; Fort Valley State University and Spelman College in Georgia; Morgan State University and Coppin State University in Maryland; Harris-Stowe State University in Missouri; Kentucky State University; Xavier University of Louisiana; Philander Smith College in Arkansas; Edward Waters University in Florida; Howard University and the University of the District of Columbia.

Story continues below advertisement

''We stand in solidarity with our historically Black institutions,'' Jay A. Perman, chancellor of the University System of Maryland '-- which includes Coppin State and Bowie State, another school targeted by a threat this week '-- said Tuesday in a written statement.

He added: ''Knowing that their strength is our strength, and that their power '-- on display like never before '-- will not be diminished by cowardly acts meant to menace and harm and intimidate. If the intent of these threats was to restrict access to our historically Black institutions '-- to restrict access to higher education itself '-- it will fail. If it was meant to sow division, it will fail. If it was meant to terrorize students and communities of color, it will fail.''

At the University of the District of Columbia on Tuesday, officials cleared a threat placed about 3:20 a.m. and opened the campus.

Story continues below advertisement

Xavier University of Louisiana evacuated the area of the threat and issued a shelter-in-place order for students living on campus, according to Patrice Bell, the school's vice president and chief of staff, until it was cleared to reopen by law-enforcement officials.

Tougaloo College, one of several HBCUs threatened Tuesday in Mississippi, received a call about 4:20 a.m. that brought FBI and other law enforcement to sweep campuses. Even after the threat was found to be unsubstantiated, the campus remained in virtual mode for students, faculty and staff on Tuesday, with college officials pledging to remain vigilant. Mississippi Valley State University locked down after a threat was received through its guardhouse.

Philander Smith College, in Arkansas, lifted its lockdown and resumed classes and operations at noon Tuesday. Kentucky State University issued an all-clear Tuesday and planned to resume normal operations and classes Wednesday.

Story continues below advertisement

Morgan State University was also targeted. Leaders received the threat around 4:50 a.m. and issued a shelter-in-place order. Classes went virtual and employees were told to work from home.

''My main concern is my students' mental health. As college students, we already have so much mentally to deal with,'' said Jamera Forbes, a senior at Morgan State and student body president. ''We've tried to push through and overcome so much with covid over the years, and we're just trying to get back to a norm.''

At Howard, freshman Jalen McKinney, 18, said the threats are making him worried, but some on campus seem less concerned.

''People are kind of brushing it off because it didn't happen,'' McKinney said. D.C. and university police performed a sweep after the threat was made about 2:55 a.m. ''But at the same time, it could happen.''

Story continues below advertisement

An expert in campus security was reassuring about the potential danger.

''I've always subscribed to the theory that bombers bomb and threateners threaten,'' said Robert Mueck, director of public safety at St. John's College and a member of the International Association of Campus Law Enforcement Administrators' Domestic Preparedness Committee. Calling in a bomb threat is ''more of a nuisance crime,'' he said, ''like back in high school, kids pulling a fire alarm to get out of an exam.''

Of course, he said, officials cannot ignore it '-- they must ensure there is no explosive.

But Mueck cautioned against overreactions by college officials, because the warnings, building closures and lockdowns are disruptive and alarming.

Story continues below advertisement

These particular threats are troubling, though, he said, because they appear to be targeting HBCUs, and might be motivated by bias. The menace is there: ''It's almost like reaching out and saying, 'We can get you,''' he said.

While law enforcement have not identified suspects or named their motives, the recent threats evoked the long history of intimidation and violence against Black schools, said Greg E. Carr, chair of Howard's Afro-American studies department and associate professor of Africana studies.

''There is this deep-seated racial insecurity that has historically come from segments of White populations that feel that somehow the self-improvement of Black folks will cost them something, either in prestige or social position,'' Carr said. ''Whether any of these threats would manifest into anything tangible or not, it's just the idea that 'Ya'll are a little too big for your britches.'''

As officials continue to monitor the situation, students and faculty are hoping to get back to business.

''Our response has been, historically, to simply redouble our efforts,'' Carr said. ''The intimidation never works.''

The Disaster Distress Helpline is available for those who have experienced a traumatic event or a disaster: 1-800-985-5990.

US officials prepare for potential Russian cyberattacks as Ukraine standoff continues - CNNPolitics

Thu, 03 Feb 2022 15:59

Washington (CNN)The FBI is asking US businesses to report any uptick in Russian hacking threats -- the latest effort to prepare for potential Russian cyberattacks on US organizations amid Russia's troop buildup on Ukraine's border.

"Have you identified any efforts by known or suspected Russian [hacking groups] to test exploitation capabilities, develop new malware or otherwise prepare for cyber operations?" the FBI asked in a January 21 request for information to US businesses obtained by CNN.

The FBI told US firms to email the bureau if they had found "any increased [cyber] activity against Ukraine or US critical infrastructure," including against financial, health care and energy companies.

It's just one of a series of quiet preparations that US officials have made to guard against any potential hacking threats from the Kremlin should the US levy heavy sanctions on Russia for a renewed invasion of Ukraine.

There haven't been any reports of specific, significant Russian hacking threats to US infrastructure. But US officials aren't taking that for granted -- given the history of Russian cyber campaigns against US organizations, including an effort a few years ago to breach energy and water firms.

At least one previous Russian cyberattack in Ukraine has had global ramifications.

A 2017 cyberattack that the Justice Department blamed on Russian military intelligence began by infecting a Ukrainian software provider, but spread around the world, causing billions of dollars of damage.

Now, US officials are watching closely in case any US response to Russia's military build-up portends an increase in the digital threats facing US organizations.

"We have the weather forecast [of potential Russian cyber threats]," a US official told CNN. "Now we're trying to see if there will be any inclement weather in the form of actual cyber incidents."

In addition, top White House cyber official Anne Neuberger is in Europe this week to

talk with US allies about how to support Ukraine in the event of Russian cyberattacks.

Russia knows that "disabling or destroying critical infrastructure" through cyberattacks can pressure another country into "ceding to Russian objectives," Neuberger told reporters Wednesday. "We've been working closely with Ukrainians to harden their defenses and will continue to do so in the days ahead."

Lessons from past Russian hacking

White House and federal agencies charged with cybersecurity have been on heightened alert, with officials checking in with critical infrastructure firms regularly. The departments of Energy and Treasury, and the US Cybersecurity and Infrastructure Security Agency, have in recent weeks held a series of briefings for industry executives on Russian hacking capabilities.

While US officials say they are unaware of any credible and specific Russian hacking threats to the US homeland, they have told US businesses and state and local governments how that could change.

Russia would consider conducting a cyberattack on the US homeland if Moscow perceived that a US or NATO response to a potential Russian invasion of Ukraine "threatened [Russia's] long-term national security," the Department of Homeland Security said in a January 23 intelligence bulletin

first reported by CNN.

DHS analysts, however, assessed that Moscow's threshold for conducting disruptive or destructive cyberattacks on the US homeland "probably remains very high."

The government is, to some degree, reliant on private companies to report emerging hacking threats because those companies own and operate the majority of US critical infrastructure.

The concern among US officials has long been that Russian hackers could gain a foothold into industrial networks that, for example, help distribute electricity or provide other critical services.

In 2018,

DHS accused Russian government-backed hackers of engaging in a multi-year effort to infiltrate US energy, water and manufacturing firms. In some case, the hackers took screenshots of sensitive industrial computer systems that help operate machinery.

US critical infrastructure operators have in recent years grown more aware of the threat and invested more in cyber defenses as Russian hacking groups have stayed active around the world.

Rob Joyce, who heads the National Security Agency's Cybersecurity Directorate, said in September that US officials had previously "seen evidence of [Russian] prepositioning against US critical infrastructure."

The FBI and other agencies want to know if anything new on that front is happening right now. The questionnaire the bureau sent US businesses last month asked if they were aware of any industrial control systems that had been recently compromised by Russian hackers.

An FBI spokesperson declined to comment on the request for information.

The intelligence sharing has gone both ways.

Robert M. Lee, CEO of Maryland-based cybersecurity firm Dragos, told officials at the National Security Agency and US Cybersecurity and Infrastructure Security Agency in January that a foreign hacking group had probed the computer networks of US electric utilities that operate liquefied natural gas facilities, Lee told CNN.

The activity, detected in December, involved "high-level reconnaissance," and did not lead to any compromises, Lee said.

The hacking group -- known in the cybersecurity industry as Xenotime or Temp.Veles -- developed tools used in an incident that forced a Saudi petrochemical plant to shut down in 2017, according to cybersecurity researchers. The Treasury Department in 2020

sanctioned a Russian government institute for its alleged involvement in that incident.

"Right now, the biggest concern we have are preparations for potential impacts to US utilities and industrial critical infrastructure," Sergio Caltagirone, Dragos' vice president of threat intelligence, told CNN.

An NSA spokesperson said the agency's Cybersecurity Collaboration Center uses it expertise to "proactively engage the defense industrial base and its service providers to disrupt ongoing nation-state threats in real-time."

What happens in Ukraine may not stay there

The US effort to anticipate Russian hacking threats draws on information on the ground in Ukraine, which has had to fend off a

string of cyberattacks since mid-January.

One component of the hacks involved destructive malicious code that wiped data from at least two Ukrainian government agencies. The incident has been contained and not widely disruptive, but it had echoes of the 2017 cyberattack in its use of destructive computer code that was disguised as ransomware.

US companies that do business in Ukraine should be wary of spillover from cyberattacks on Ukrainian networks, government and industry executives have warned.

"[D]isruptive and destructive attacks against Ukraine are likely to have broader implications, including potential impacts to organizations based outside the country," US cybersecurity firm CrowdStrike

said in an intelligence assessment.

Health care organizations with a presence in Ukraine -- or that work with suppliers there -- are isolating computer networks serving that part of the business to guard against potential hacking threats, according to Errol Weiss, chief security officer of the Health Information Sharing and Analysis Center, a global cyber threat sharing group for health care providers.

Weird?... Myocarditis Rates Up 31% in France, 75% in Germany for Some Reason?

Thu, 03 Feb 2022 15:59

NEJM image '' Figure 1. Anti-idiotype Antibodies and SARS-CoV-2.

For several months ''fringe'' doctors have argued that the spike proteins produced by the COVID-19 vaccines may result in numerous deaths this winter season.

Then in November the New England Journal of Medicine suggested a similar situation. The spike proteins produced by the COVID-19 vaccines may lead to myocarditis and neurological concerns.

And recently results from Germany and France show that myocarditis is on the rise this past year for some reason?

Rav Arora reported:

TRENDING: The Gateway Pundit Files Official Complaint Against T-Mobile with Missouri Attorney General - Requests Investigation of Mobile Carrier for Blocking and Erasing Text Messages with GP Articles and Links

Since vaccines were widely distributed last year, myocarditis rates surged more than 75%.

One might say, ''Covid causes myocarditis. That's what could account for the rise.''

Except, myocarditis cases dropped at the start of the Covid pandemic (Jan 2020) and kept declining for a few months afterwards (May '' Sept 2020).

What happened in the middle of last year that could have resulted in a large increase in myocarditis cases?

Perhaps the widespread administration of a medical intervention that causes a significant number of myocarditis cases (in specific demographics)?

Maybe Germany is just an outlier and I'm senselessly speculating. Look at France:

Read the rest here.

Four young international soccer stars died in one week after suffering a sudden heart attack in December.

Sexual harassment in the metaverse? Woman says she was virtually raped

Thu, 03 Feb 2022 15:52

A woman in the U.K. wrote in a blog post on Medium that she experienced a real horror play out in the virtual game Horizon Worlds developed by Meta, formerly known as Facebook.

"Within 60 seconds of joining," she wrote in the post from December, "I was verbally and sexually harassed '' 3-4 male avatars, with male voices, essentially, but virtually gang raped my avatar.'''

She details watching her avatar get sexually assaulted by a handful of male avatars, who took photos and sent her comments like "don't pretend you didn't love it.''

The woman is vice president of Metaverse Research for Kabuni Ventures, an immersive technology company. Meta released Horizon Worlds to everyone 18 years and older in the United States and Canada on Dec. 9 after an invite-only beta test a year ago.

It features thousands of virtual worlds by creators and is free to download for all users, but Meta plans to monetize the game by facilitating e-commerce and advertising, according to CNBC, similar to how it profits from its social media ventures Facebook and Instagram.

Meta did not immediately respond to a request from USA TODAY to comment.

Meta envisions a virtual world where digital avatars connect through work, travel or entertainment using VR headsets. Zuckerberg has been bullish on the metaverse, believing it could replace the internet as we know it.

Explanation of the metaverse: Everyone wants to own the metaverse including Facebook and Microsoft. But what exactly is it?

USA TODAY analysis:Majority of states' laws treat sexual assault perpetrators differently if victims drank

"The next platform and medium will be even more immersive and embodied internet where you're in the experience, not just looking at it, and we call this the metaverse," said Meta CEO Mark Zuckerberg last month after revealing the company's rebranding.

After her initial blog post about the incident, Nina Jane Patel recounts receiving comments calling it "a pathetic cry for attention'' and urging her not to pick a female avatar next time. Others have raised questions about whether getting hurt in a virtual world is truly a concern, Patel says in the post.

In response, Patel cites a peer-reviewed study in 2009 and published in the journal Communication Research that investigates the "Proteus Effect," which found that people based their social behavior on the attractiveness of their avatar, on and offline.

The players who were assigned taller and more attractive avatars tended to perform better in the games and negotiated more aggressively in person afterward.

But the link between violent video games and violent behavior offscreen has been called into question. The American Psychological Association releasing a statement saying there is "insufficient evidence" of a causal relationship as of March 2020.

The topic has been widely debated and studied over the years, Some longitudinal studies show a correlation between violent video games and signs of aggression in children and other research disputing it.

Patel points out that the metaverse is becoming increasingly immersive, and the bodily harm she experienced in her avatar shocked and offended her.

What's everyone talking about? Sign up for our trending newsletter to get the latest news of the day

Joseph Jones, president of Bosco Legal Services, an investigation agency specializing in cyber and social media, says it's unlikely Patel has a strong legal case for sexual harassment but acknowledges that harassment in the metaverse is an emerging space.

He says the case would depend on several factors, such as the specific comments people made and whether her avatar reveals any identifiable information, such as her name. Given that she doesn't have a huge following, Jones says, it's unlikely she could sue for defamation, but she could file a civil restraining order to prevent it from happening again.

But even that has challenges, Jones says, because the male avatars could be anonymous and may be hard to track down. And it could be difficult to get help on a case like this.

"With the large majority of harassment that happens online, even if it is criminally actionable, you would be hard-pressed, I would say almost impossible, to find a law enforcement agency legitimately willing to help," Jones says.

Contributing: Brett Molina and Mike Snider

Michelle Shen is a Money & Tech Digital Reporter for USA TODAY. You can reach her @michelle_shen10 on Twitter.

Texas' Governor Said He Can't Guarantee Power Outages Won't Happen

Thu, 03 Feb 2022 15:52

Texas Gov. Greg Abbott said that "no one can guarantee" the state's electrical grid won't need planned power outages ahead of inclement weather. "No one can guarantee that there won't be a load shed event," Abbott said at a press conference. The governor previously said that "everything that needed to be done was done to fix the power grid in Texas. Loading Something is loading.

Texas Gov. Greg Abbott said "no one can guarantee" power outages won't happen again as the state prepares for freezing and inclement weather, despite previous assurances the grid had been upgraded and fixed.

Abbott held a press conference on Tuesday alongside officials from the Public Utility Commission of Texas, Texas Department of Transportation, the Texas Division of Emergency Management, and the Electric Reliability Council of Texas (ERCOT) to address the electrical grid's reliability as part of the state prepares for freezing temperatures.

The National Weather Service warned of freezing rain and cold temperatures beginning Wednesday afternoon in central Texas, bringing at least 2 inches of sleet and snow with it.

And while the governor noted that each of the state's agencies will be on call during the inclement weather to try and "robustly respond" to any needs during the freeze, he admitted he could not guarantee that "load shed" events will not occur.

A load shed event occurs when the demand for electricity outweighs the available supply, resulting in rolling blackouts as the operators of the electrical grid try to avoid the system's collapse. Texans experienced load shedding on a large scale in 2021 when at least 2.8 million people went without power during a deadly winter freeze that killed at least 246 people.

"No one can guarantee that there won't be a load shed event," Abbott said at the press conference. "But what we will work and strive to achieve '-- and what we're prepared to achieve '-- is that the power's going to stay on across the entire state."

The governor noted that ERCOT should have 15,000 extra megawatts of extra power during peak demand as the cold weather approaches, which should theoretically be enough to tide over the excess demand.

Since the 2021 freeze, Texas legislators have passed legislation to make the state's electrical grid more adaptable, leading the governor to declare that "everything that needed to be done was done to fix the power grid in Texas," actions that some experts said was not enough.

"The same thing could happen," Curt Morgan, the CEO of Texas' largest power distributor, Vistra, said in November.

Democratic candidate for governor, Beto O'Rourke, announced on Tuesday his plans to drive across the state to "listen to and learn from Texans who found a way to come through Abbott's power grid crisis."

In a statement to Insider, O'Rourke accused Abbott of failing to prepare the state's electric grid for future freezing temperatures.

"Abbott failed to prepare us for a completely preventable disaster, and then failed to make changes that would protect us from the next extreme weather event," O'Rourke said. "To add insult to injury, this governor is forcing ratepayers across the state to clean up his mess. "

In a press release from Abbott's campaign spokeswoman, Renea Eze, the campaign panned O'Rourke's planned event.

"While Beto is traversing the state rooting for the pain and suffering of fellow Texans, Governor Abbott has been working to strengthen the grid with the PUC, ERCOT, and the Legislature to ensure Texas remains a national leader in energy," the release said.

Questions Remain After Highway Crash Involving Monkeys - The New York Times

Thu, 03 Feb 2022 15:51

A Pennsylvania woman who had contact with them says she has signs of illness, but no one else has reported symptoms. And the airline that shipped them is getting out of the business.

Crates holding live monkeys were scattered across the road after an accident near Danville, Pa., on Jan. 21. Credit... Jimmy May/Bloomsburg Press Enterprise, via Associated Press Feb. 1, 2022

In the 11 days since a truck hauling 100 monkeys from Mauritius crashed in Pennsylvania, one woman who got close to the scattered crates of monkeys on the highway has been treated for possible symptoms of illness.

And Kenya Airways, which is believed to have transported the monkeys to the United States, has decided not to renew its expiring contract to ship research primates here.

No other reports of possible illness related to the crash have emerged, according to state and federal health officials, who said it was not known whether the Pennsylvania woman's symptoms were related to the cynomolgus macaques, which were being quarantined and monitored for diseases.

Experts said that direct exposure to monkey saliva or feces could be dangerous, but that the risk of a broader outbreak was low.

The woman, Michele Fallon, 45, of Danville, Pa., said on Tuesday that she had been given two doses of the rabies vaccine, antiviral medication and antibiotic eye drops after she had a runny nose, a cough and filmy buildup and crust in her eye. She also vomited over the weekend, she said, possibly because of the antiviral medication.

She said her eye was much improved and that she was ''feeling better,'' though she still felt ''queasy.''

She said she was awaiting the results of a blood test for monkey-borne diseases and was grateful for advice she had been receiving from Dr. Lisa Jones-Engel, a primate scientist who works with People for the Ethical Treatment of Animals, which has long opposed primate research and has asked two federal agencies to investigate the crash.

Ms. Fallon said she was driving home on Jan. 21 in Montour County, about 150 miles northwest of Philadelphia, when she saw the crash, in which a dump truck hit a pickup truck that was hauling a trailer with the macaques. The monkeys had arrived at Kennedy International Airport in New York and were on their way to a quarantine facility.

Ms. Fallon stopped to see if anyone was hurt and found crates strewn across the roadway.

Told by a bystander that cats might be inside, she stuck her finger in one and saw brown fur. When the animal made a ''weird noise,'' she put her face closer to get a better look. That's when, she said, she noticed that it wasn't a cat but a monkey, which ''hissed'' at her. She said she felt a mist.

She also stepped in monkey feces, she said.

That night, she went to a party with people who later tested positive for the coronavirus, she said. Ms. Fallon said that while she herself had tested negative, the series of events added up to ''the worst day of my life.''

Three of the monkeys escaped after the crash, but were quickly found and ''humanely euthanized,'' the Centers for Disease Control and Prevention said, without offering further details.

The C.D.C. referred questions about Ms. Fallon's condition to the Pennsylvania Department of Health and her doctor, saying it does ''not provide clinical care for individuals.''

Barry Ciccocioppo, a spokesman for the Department of Health, said in an email: ''It is not known if that individual's medical condition is related.''

''We take any report of exposure to these nonhuman primates very seriously,'' Mr. Ciccocioppo said. ''The Department of Health recommends that anyone who thinks they may have been exposed to a nonhuman primate to contact their health care provider.'' The doctor can then consult with the department about the risks and best course of treatment, he said.

Ms. Fallon's doctor's office referred questions to the Geisinger health system, which did not immediately respond to an email and phone call.

In a letter issued to the authorities after the crash, the C.D.C. said that anyone who was within five feet of the monkeys' crates without respiratory and eye protection should monitor themselves for signs of illness such as fever, fatigue, cough, diarrhea and vomiting.

The letter noted that monkeys and humans are naturally susceptible to many of the same diseases. It said the surviving monkeys would be quarantined and monitored for infectious diseases for at least 31 days.

Mr. Ciccocioppo described the letter as ''precautionary and a form letter used in such incidents.''

Michael L. Kull, the chief of the Valley Township Fire Department, said that he and other emergency personnel who responded to the crash did not get close enough to the monkeys to risk any kind of infection.

''Out of an abundance of caution, we will be careful,'' he said, but added that he was unconcerned. ''I have lost no sleep.''

Dr. Christine Petersen, director of the Center for Emerging Infectious Diseases at the University of Iowa, said serious diseases like monkey pox and Ebola are rare in cynomolgus macaques, but that ''precaution should be taken'' by anyone who may have come into contact with one.

''A cornered monkey is not the kindest of creatures,'' she said. ''If they did get bitten or spit on, that's worrisome.''

''But what are the odds that any three random monkeys could somehow spread something dastardly to a first responder?'' Dr. Petersen added. ''It's not high.''

Dr. Suresh V. Kuchipudi, a clinical professor in the department of veterinary and biomedical sciences at Pennsylvania State University, said that so long as someone who has been too close to a wild animal like a macaque is receiving treatment for any infection, the risk of it spreading to other people is low.

Public health concerns were not the only fallout from the crash.

After PETA contacted Kenya Airways, the company said last week that it would not renew its contract for the transportation of macaques when it expires this month. In doing so, it joined several airlines, including major American carriers, that have refused to transport animals used in medical research.

PETA claimed victory in a news release. It has also asked the U.S. Department of Agriculture and the U.S. Department of Transportation to investigate the crash, warning of a dangerous lack of oversight for the transportation of primates.

''U.S. laboratories haven't been able to prevent tuberculosis, cholera, campylobacteriosis, Chagas' disease or other deadly pathogens from infecting the monkeys they cage and experiment on,'' Dr. Jones-Engel said in a statement, ''and they still put these monkeys on trucks that travel our highways nationwide.''

The Size of the Bank Bailout: $29 Trillion

Thu, 03 Feb 2022 15:51

So this guy from (let's say) Morgan Stanley walks into a bar.

He orders drink after drink. Downs a dozen or so high-quality glasses of Scotch. Does a few shots of tequila. Maybe grabs a beer at the end of the night.

The bar manager sees the condition the guy is in, takes a look at his tab. Sees the total amount of drinks he's been served. Grabs the bartender aside and asks him a question.

''Bartender Ben, how many drinks did you serve that guy?''

''Just one,'' Bartender Ben says.

''Ben! Be straight with me. I'm looking at his tab. Scotches. Shots of Jurado Tequila. A pint of Six Point. You served him a lot more than one drink,'' the manager says.

''You're looking at it wrong, my friend. You are adding up all the drinks I served him over the whole night. But at any one time, I only served him one drink,'' Bartender Ben explains.

Just then the guy from Morgan Stanley looks up. His glass is empty again. ''Bartender,'' he says. ''I'll have a another.''

''See,'' says bartender Ben. ''Just one at a time.''

Quite obviously Bartender Ben's position is absurd.

But something like this position was on display last week when the Federal Reserve criticized reports claiming that the total size of its emergency facilities was $7.77 trillion. The Fed argued that these reports overstated the size of the facilities because they added up all the loans extended despite the fact that many were short term loans that we simply rolled over. According to the Fed, the best thing to do is look at the total amount outstanding at one one time, which was just $1.7 trillion.

Just like the guy who only had one drink'...at a time.

The counter to this is that the need to keep borrowing under what are supposed to be short term facilities shows just how badly financial institutions were faring during the financial crisis.

''The amount of overnight lending reflects how broken our financial system really is. A well capitalized, moderately leveraged system does not require this massive liquidity from a central bank '-- interbank lending should be sufficient. What the data reveals is that the financial sector remains dangerously under-capitalized and overleveraged,'' Barry Ritholz writes at the Big Picture.

Recently, a pair of PhD students at the University of Missouri-Kansas City tried to assess the total size of the Fed's commitments'--not just loans made, but asset purchases as well. The bottom line: a Federal Reserve bailout commitment in excess of $29 trillion.

That figure has, in turn, been criticized by economist James Hamilton who argued, incredibly, that the Fed's bailout commitment under one facility was zero because all the money was paid back.

From an email sent to monetary theorist and Fed critic Randall Wray:

''Felkerson [one of the UM-KC students] takes the gross new lending under the Term Auction Facility each week from 2007 to 2010 and adds these numbers together to arrive at a cumulative total that comes to $3.8 trillion. To make the number sound big, of course you want to count only the money going out and pay no attention to the rate at which it is coming back in. If instead you were to take the net new lending under the TAF each week over this period-- that is, subtract each week's loan repayment from that week's new loan issue-- and add those net loan amounts together across all weeks, you would arrive at a cumulative total that equals exactly zero. The number is zero because every loan was repaid, and there are no loans currently outstanding under this program. But zero isn't quite as fun a number with which to try to rouse the rabble.''Just like our drunk guy from Morgan Stanley. He never drank a drop. Because at the end of the night his glass was empty.

Wray on why this is nonsense.

But in fact, the Fed lent ''overnight'' on a chronic basis to our liquidity chugging banks because they could not fund themselves in markets at the interest rate they desired. So the Fed ''accommodated'' by pouring the cheap whiskey over and over and over'--for weeks, months, even years on end. To get a measure of this chronic abuse of overnight lender-of-last-resort facilities it does make sense to add up across the loans.That is a far better measure of the extent of the Fed's efforts to bail out troubled banks'--who should be expected to fund themselves in markets, not at the lender-of-last-resort!

In other words, these big numbers are real and they really matter.

It's not just rabble rousing populism to point out that the Fed went far beyond its role as a lender of last resort or a provider of short term liquidity. And the only way to really show this is to show the cumulative totals.

In other words, to show the bar tab.

Even if the hypothetical drunk guy pays his bill in total, he still got served all those drinks.

Questions? Comments? Email us atNetNet@cnbc.com

Follow John on Twitter @ twitter.com/Carney

Follow NetNet on Twitter @ twitter.com/CNBCnetnet

Facebook us @ www.facebook.com/NetNetCNBC

Facebook says Apple iOS privacy change will cost $10 billion this year

Thu, 03 Feb 2022 15:47

Facebook Chief Executive Officer and founder, Mark Zuckerberg, leaving the Merrion Hotel in Dublin after meeting with Irish politicians to discuss regulation of social media, transparrency in political advertising and the safety of young people and vulnerable adults. On Tuesday, April 2, 2019, in Dublin, Ireland.

Artur Widak | NurPhoto | Getty Images

Facebook parent Meta said on Wednesday that the privacy change Apple made to its iOS operating system last year will decrease the social media company's sales this year by about $10 billion.

"We believe the impact of iOS overall is a headwind on our business in 2022," Meta CFO Dave Wehner said on a call with analysts after the company's fourth-quarter earnings report. "It's on the order of $10 billion, so it's a pretty significant headwind for our business."

Facebook's admission is the most concrete data point so far on the impact to the advertising industry of Apple's App Tracking Transparency feature, which reduces targeting capabilities by limiting advertisers from accessing an iPhone user identifier.

Meta shares sank 23% in extended trading on Wednesday after the company warned about numerous challenges and came up short on user numbers. Facebook said first quarter revenue will be $27 billion to $29 billion, while analysts were expecting that number to exceed $30 billion.

Wehner said the $10 billion revenue hit this year is merely a best guess.

"We're just estimating what we think is the overall impact of the cumulative iOS changes to where the 2022 revenue forecast is," Wehner said. "If you aggregate the changes that we're seeing on iOS, that's the order of magnitude. We can't be precise on this. It's an estimate."

Apple CEO Tim Cook delivers a keynote during the European Union's privacy conference at the EU Parliament in Brussels, Belgium October 24, 2018.

Yves Herman | Reuters

Apple first introduced the ATT feature in iOS 14.5, which was released for iPhones last year. It's also included in iOS 15, which is running on 72% of modern iPhones, according to Apple.

ATT consists of popups that ask users whether they want to be tracked when opening up an app. If the user says no, the app developer can no longer access the IDFA, a device ID that's used to target and measure the effectiveness of online ads.

A study from ad measurement firm AppsFlyer in October suggested that 62% of iPhone users were choosing to opt-out of sharing their IDFA.

The privacy feature disrupts the behind-the-scenes mechanics of many mobile ads, especially those that confirm whether a purchase or download was made. IPhone apps with targeted advertising can instead use SKAdNetwork, an Apple tool built as an alternative, which Apple says is more private.

Online advertising companies have voiced their displeasure with the feature since it was first announced in June 2020, but Facebook has been the loudest in its criticism. In December 2020, Facebook ran a marketing campaign including full-page ads in major newspapers blasting the feature and saying that the change was about "profit, not privacy."

The next day, Apple CEO Tim Cook used Facebook's app in a tweet as an example of how the feature works.

Sheryl Sandberg, Facebook's operating chief, said on Wednesday that ATT would hurt small businesses that rely on digital advertising to grow and are much more dependent than larger companies on personalized ads. It's a theme Facebook has hit repeatedly in its attacks on Apple.

Sandberg said the changes are diminishing the accuracy of Facebook's ads, driving up prices based on an outcome like a sale or download. She also said that measuring whether those conversions occur is becoming more difficult.

A day before Facebook's results, Alphabet blew past estimates with its fourth-quarter numbers, and cited strength in e-commerce ads, an area where Facebook saw weakness.

Wehner suggested that Apple's changes aren't having the same impact on search as they are on other types of apps. He referenced how much money Google makes for Apple as the default search engine on the Safari browser.

"Given that Apple continues to take billions of dollars a year from Google Search, the incentive clearly is for this policy discrepancy to continue," Wehner said.

WATCH: Meta reports Q4 results, shares tank

Nuclear Power, Natural Gas Secure EU Backing as 'Green' Investments - WSJ

Thu, 03 Feb 2022 14:51

Proposal to expand what can qualify as sustainable investment sparked outcry from some member states, investors

Updated Feb. 2, 2022 4:56 pm ETBRUSSELS'--Brushing aside charges of greenwashing, the European Union will press ahead with a controversial proposal to label certain nuclear energy and natural-gas investments as sustainable over the coming years despite strong opposition from some of the bloc's member states, environmental groups and investors.

The proposal to expand what can qualify as a sustainable source of energy has exposed deep rifts between countries that rely on different technologies and comes amid surging electricity prices. Nuclear and natural gas...

BRUSSELS'--Brushing aside charges of greenwashing, the European Union will press ahead with a controversial proposal to label certain nuclear energy and natural-gas investments as sustainable over the coming years despite strong opposition from some of the bloc's member states, environmental groups and investors.

The proposal to expand what can qualify as a sustainable source of energy has exposed deep rifts between countries that rely on different technologies and comes amid surging electricity prices. Nuclear and natural gas are just two high-profile components of a plan that will affect a range of industries'--from forestry to manufacturing and transportation'--and is meant to shift the ways companies and investment funds approach sustainable investment.

The European Commission, the EU's executive arm, published a revised version of its proposal on Wednesday, which includes tweaks to the criteria for labeling nuclear and natural gas as sustainable and changes that are meant to strengthen companies' disclosure requirements.

''Today is a means to an end,'' EU Financial Services Commissioner Mairead McGuinness said in a press conference announcing the plan. She said the proposal that lays out conditions for including nuclear and natural gas as sustainable investments ''may be imperfect but it is a real solution. It moves us further towards our ultimate goal of carbon neutrality.''

The proposal, which was first released on New Year's Eve, is part of the EU's ''green taxonomy,'' a detailed breakdown of what regulators believe should count as a sustainable investment. The goal is to funnel more capital into projects and activities that have been vetted for their sustainability and avoid greenwashing, where companies exaggerate their sustainability credentials.

''People need a benchmark, to say 'I can hang my hat on something,' and I think that's where the taxonomy comes in,'' said Shashank Krishna, a partner at law firm Baker Botts who specializes in sustainable energy investments. ''Depending on how this whole debate on gas and nuclear plays out, this might actually become, by default, the global benchmark.''

The proposal adopted by the European Commission on Wednesday stands a good chance of becoming law. Member countries and the European Parliament have up to six months to review the plan, during which time they could vote against it, but the threshold for blocking it is high. Austria and Luxembourg have also recently threatened to sue the commission if the plan were adopted in its draft form. Whether such a suit will proceed is unclear.

Bas Eickhout, a Green member of the European Parliament from the Netherlands, said the plan to include nuclear and natural gas in the taxonomy is ''tantamount to greenwashing'' and undermines the EU's credibility in addressing climate change. The proposed conditions for including those energy sources are too weak, he said, and don't do enough to address concerns about the safe storage of nuclear waste.

Currently, the cornerstone of the EU's efforts to funnel capital away from polluting companies and toward cleaner sources of energy is its marketplace for carbon allowances. Utilities, steelmakers, oil refiners and other industries are required to own the permits to cover their greenhouse-gas emissions.

The price rose to an all-time high of over 94 euros per metric ton of carbon dioxide on Wednesday, extending a monthslong surge. High gas prices have bolstered the carbon market by encouraging power stations to burn coal, which releases more CO2 than natural gas and so leads utilities to buy more allowances. The EU reduces the supply of allowances over time, which traders say will bolster prices.

The EU taxonomy doesn't directly affect energy investments overall, just whether they can be labeled as ''green.'' Individual countries can continue to make their own decisions about the sources of energy they use. Still, climate activists and some investors say that if nuclear power and natural gas projects are designated as potentially environmentally friendly, such projects could draw funding away from less-harmful investments in sustainable renewables.

The inclusion of nuclear and natural gas was challenged by environmentalists and some investors, who warned the decision risked undermining the taxonomy's integrity and usefulness. The Platform on Sustainable Finance, an advisory group to the Commission, said last month that the plan proposed by the European Commission on Dec. 31 was ''unsuitable for financial markets.''

The Institutional Investors Group on Climate Change, whose members manage about ''¬50 trillion in assets, or the equivalent of about $56 trillion, said Wednesday it was disappointed that natural gas was included in the taxonomy. ''Investors may now need to consider going further than the taxonomy requires in order to align with net zero'' carbon emissions, chief executive Stephanie Pfeifer said in a statement.

Some critics warn the inclusion of gas and nuclear could undermine the taxonomy's authoritativeness if some EU member countries and investors choose not to accept its designations. European Investment Bank President Werner Hoyer suggested last week that the bank, an EU institution, might not make use of the green label for nuclear and natural gas.

Some portfolio managers for sustainable funds said they, too, might hold off on using aspects of the taxonomy, given the political debate.

''We want to make sure that whatever they come up with is agreed upon by multiple parties and therefore likely to stand for a long time, because these are long-term investments we need to make,'' said Matt Breidert, a senior portfolio manager at sustainable-investment firm Ecofin, which has about $2 billion assets under management.

Including nuclear and natural-gas investments in the taxonomy might make financing those projects a little cheaper, said Georg Zachmann, a senior fellow with Brussels-based think tank Bruegel. But even if those projects were excluded, that wouldn't stop them from being built or running. One broader impact, he said, is that the controversy over categorizing nuclear as a green investment could give investors a better sense of where public opinion lies.

The debate happening now ''will reveal more clearly what the preferences of the European population are on certain technologies, and that will guide investors to understanding what they can put their money on and what might risk a backlash in the future,'' Mr. Zachmann said.

'--Joe Wallace contributed to this article.

Corrections & Amplifications The Institutional Investors Group on Climate Change said in January that natural gas should be removed from the sustainable investment list. An earlier version of this article incorrectly said the comment was made this month. (Corrected on Feb. 2)

Write to Kim Mackrael at kim.mackrael@wsj.com and Daniel Michaels at daniel.michaels@wsj.com

Ministers plan to scrap vaccine mandate for NHS staff in England | NHS | The Guardian

Thu, 03 Feb 2022 13:49

Ministers have announced plans to scrap an order forcing all NHS staff in England to get vaccinated against Covid, in a U-turn that will prevent an exodus of thousands of frontline health workers.

Sajid Javid, the health secretary, confirmed the move in a statement to MPs on Monday evening, ditching a policy that he had championed in spite of growing concern that it would endanger patient safety by triggering the loss of key personnel from the already understaffed health service.

The move came three days before the 3 February deadline that unvaccinated NHS workers who had face-to-face contact with patients had been given to have their first dose or be dismissed.

Figures published last week by NHS England show that 127,515 NHS and domiciliary care staff working in registered settings had not had a first dose of a Covid-19 vaccine as of 23 January.

There were 92,368 positive cases recorded on Monday, as well as 51 deaths. The seven-day rolling number of cases was down 5%.

Javid also plans to remove immunisation as a condition of working in care homes, an approach that has already led to the loss of about 40,000 staff in that sector.

He told MPs: ''While vaccination remains our very best line of defence, I believe it is no longer proportionate to require vaccination as a condition of deployment by statute.

''I will launch a consultation on ending vaccination as condition of deployment in health and all social care settings. Subject to the response and the will of this house, the government will revoke these regulations,'' he added.

NHS England immediately wrote to health service leaders to tell them: ''This change in government policy means we request that employers do not serve notice of termination to employees affected by the vaccination as a condition of deployment regulations.''

NHS organisations said that an estimated 60,000 staff would have been dismissed if Javid had not relented.

The fact that the Omicron variant of coronavirus is much milder than its predecessor, Delta, and that a large majority of the population have been fully vaccinated, justified the change, Javid told MPs.

Sir David Nicholson, the chief executive of the NHS in England until 2014, summed up the frustration of many health service bosses about the 11th-hour reversal when he said: ''It's hard to imagine a greater shambles.''

The move comes after weeks of warnings from staff groups that pressing ahead with the policy would lead to even worse staff shortages, particularly in maternity services, and especially in hospitals in London and Birmingham, which have significant numbers of unvaccinated staff, notably nurses and midwives.

NHS Providers and the NHS Confederation, which both represent hospitals in England, warned that the decision to allow health and social care workers to continue working even if they remain unvaccinated could affect the drive to promote wider vaccine take-up. While welcoming the move, they added: ''There will be concern at what this means for wider messaging about the importance of vaccination for the population as a whole.''

A senior NHS official added: ''There is a risk that other staff who have got vaccinated when they may not have will feel let down, given this is a last-minute change of policy. And this will leave social care colleagues feeling very frustrated, given they have already been through this and many have lost their jobs.''

Staff groups welcomed the switch. The Royal College of Nursing, which had called the policy ''self-sabotage'', said: ''To risk thousands more nursing staff being sacked in the middle of a staffing crisis was never in the interests of patients' safety.''

Meat tax: German, French and Dutch consumers support price hikes

Thu, 03 Feb 2022 13:40

This week, the EU Parliament got together to discuss the Farm to Fork (F2F) Strategy as part of its Green Deal. The strategy aims to achieve a sustainable food system across the bloc, and in doing so, hopes to advance the EU's objective of reaching climate neutrality by 2050.

In the current strategy, the Commission proposes to reduce VAT tariffs on organic fruit and vegetables to 0%. With the F2F Strategy due to be amended next week (2 February), the True Animal Protein Price (TAPP) Coalition is pushing for higher VAT on meat, which it says could be used to offset VAT on fresh produce.

Consumers support meat price hikes'‹According to the TAPP Coalition '' which counts ProVeg International, the Dutch Vegetarian Society, and Compassion in World Farming among its members '' and animal welfare charity Four Paws, consumers in Western Europe are more than open to the idea.

In a survey conducted by market research and analytics firm DVJ Insights, 70% of German, French and Dutch consumers said they support a meat tax including environmental costs, if tax revenues are used to reduce VAT on vegetables and fruit, support farmers for sustainability and animal welfare improvements, and compensate low income groups.

Thirty-four percent said they were 'neutral' to the idea, while 9-16% disagreed.

A significant number of consumers '' 80% of Germans, 67% of French, and 63% of Dutch '' said they were willing to pay a tax of at least ''¬0.10 per 100g meat if revenues are used to pay farmers for improved animal welfare and CO''' reduction, and higher salaries for workers in slaughterhouses.

In Germany, 53% said they were willing to pay at least ''¬0.25 per 100g under the same conditions. The same was true for 39% of French and 32% of Dutch consumers.

The further right, the more support?'‹The same survey also revealed interesting findings concerning consumers' willingness to pay more for meat and their political leaning. The TAPP Coalition was surprised to note that voters of conservative or classical liberalist parties in the three countries surveyed supported meat taxes more than voters of left-wing parties.

In France, for example, 70% of people voting for President Emmanuel Macron's 'La Republic en Marche' support a meat tax of ''¬1/kg. The same can be said for the conservative party 'Les Republicains'. However, a lower percentage (64%) of the 'Parti Socialiste' back the proposal.

In Germany, 80% of voters of left-wing party 'Die Linke' support a meat tax of at least ''¬1/kg, whereas 82% of Angela Merkel's CDU/CSU electorate back the proposal.

In both France and Germany, a majority of voters of all political parties agrees with a ''¬1/kg tax.

In the Netherlands, just 60% of voters of the socialist party SP support this meat tax plan, compared to 67% of voters of Christian conservative parties CDA, CU, and SGP, and 71% of President Mark Rutte's liberal party VVD.

How should revenue from a meat tax be used?'‹When consumers were asked exactly how revenues from a meat tax should be used, reducing VAT on vegetables, fruits and meat substitutes to as close to 0% as possible was high up there (41%).

However, most support (45%) went to paying farmers to improve standards for environment, climate, nature and animal welfare. Thirty-three percent of consumers wanted to use the money to increase the income of low-income households by at least ''¬60 per capita/year to pay for higher food prices, and to support developing countries in their climate change and biodiversity policies.

The survey revealed that 65% of consumers in France, Germany and the Netherlands agree that part of meat tax revenues should be used to decrease the number of slaughtered animals and improve animal welfare at farms.

0% VAT on fruit and veg'‹Again, concerning the Commission's proposal to reduce VAT tariffs on organic vegetables and fruits to 0%, consumers in the three countries were largely in favour.

Seventy-five percent of consumers in France, 72% in Germany, and 64% in the Netherlands agreed with reducing VAT tariffs on (organic) fruits, vegetables and other plant-based protein products to 0%, as well as shifting meat products and unhealthy sugary drinks from the reduced VAT tariff to the normal 'high' VAT tariff.

Overall, 50% of consumers in the three countries want supermarkets to increase prices on meat (by 25-35%) and charge a lower price (25-35% cheaper) for fruit, vegetables and other healthy and/or sustainable foods.

And with regards to the Commission's proposal for a carbon border adjustment mechanism (import tax), 72% of French, 67% of German, and 54% of Dutch consumers support it.

For the TAPP Coalition, these findings indicate that the F2F Strategy has wide support, if political leaders in Member States decide to 'green' the VAP system at EU level.

''The consumer survey shows a political reality: a majority of West European consumers expect their political leaders to tax meat products to use revenues to reduce VAT taxes on vegetables, fruits and meat alternatives and pay farmers to increase animal welfare and green standards,'' '‹said director of the Tapp Coalition Jeroom Remmbers.

''We expect EU Ministers to start the legislation at national and EU levels. They can reduce GHG-emissions and biodiversity loss form food, while protecting EU farmers, improving public health and reducing healthcare costs for consumers.'' '‹

Huge but invisible liabilities of the Eurozone require action by regulators

Thu, 03 Feb 2022 12:58

What are the accepted levels of TARGET2 debts?

It has been accepted by many commentators that Germany is a depositor in TARGET2 in an amount of just above ''¬1 trillion, and that Italy and Spain are borrowers in amounts around ''¬½ trillion each.

These figures, though, are determined after a novation and netting process is applied to the end-of-day balances on the 600 current accounts that are held amongst the ECB and the central banks to process cross-border TARGET2 payments.

The novation and netting kick in during TARGET2's end-of-day cycle around 18:30 CET and are reversed less than an hour later within TARGET2's start-of-day cycle for the next-following day. Debits and credits should be passed across the 600 accounts to lend operational substance to the novation and netting, but what these are is not public.

The balances before the novation and netting at the end of October were ''¬3 trillion. The novation and netting reduced them to ''¬1.2 trillion of borrowers and ''¬1.6 trillion of depositors, leaving a net borrower position of ''¬0.4 trillion at the ECB.

This ''¬0.4 trillion is a contingent liability of each member state in line with their central bank's Capital Key in the ECB, but, being only a contingent liability, it does not appear in 'General government gross debt'.

It is assumed that the ''¬1.2 trillion of net borrower positions do not appear in the 'General government gross debt' of the respective member state, despite their being debts of their central bank to the ECB.

That being the case, the further layer of ''¬1.4 trillion of gross debts '' matched by gross deposits '' will not appear either. These never see the light of day in the ECB reports. It is unclear, therefore, whether the borrower's debt is owed to the ECB or to other central banks. Either way, it is a debt of the central bank and should appear in 'General government gross debt'.

These accounting treatments make a nonsense of the term 'General government gross debt'.

What needs to be done?

It will no doubt come as an unpleasant surprise to Germany that its net depositor position in TARGET2, huge as it is at ''¬1.1 trillion, could be ''¬2.5 trillion on a gross basis.

Who owes what to whom in total? And during the whole day rather than just for an hour at the end of it? These are the questions that accounts should answer but they do not in this case.

The status quo is not good enough for a matter of such huge importance: the current information gap around the TARGET2 balances is part of the threat to global financial stability presented by the invisible debts bearing upon EU/Eurozone member states.

If you appreciated this article please share and follow us on Twitter here '' and like and comment on facebook here. Help support ThinkScotland publishing these articles by making a donation here.

War in Ukraine Could Be a Windfall for Energy Giants'--Thanks to Congress | The New Republic

Thu, 03 Feb 2022 12:21

Who's going to profit from the United States diving headfirst into a wildly unpopular war in Ukraine? The $500 million Defending Ukraine Sovereignty Act of 2022'--now being rushed through Congress'--offers a few clues. Those clues suggest bad news for anyone hoping to see the world transition off fossil fuels in the next several decades.

The House and Senate bills contain not just debilitating sanctions on Russian enterprises but also ample language about how the conflict could be used to whip up business for U.S. corporations, citing ''mutually beneficial opportunities for increased investment and economic expansion between the United States and the Baltic states.'' As has been true of the State Department's communications about the potential conflict, the legislation mentions bolstering U.S. ''support for the Baltic region's physical and energy security needs,'' a phrase that in recent history has tended to mean boosting fossil fuels. The Senate bill, introduced by Senate Foreign Relations Committee Chairman Robert Menendez, has 40 Democratic co-sponsors, joined by independent Angus King. The House version has 13 Democratic co-sponsors , led by Foreign Affairs Committee Chair Greg Meeks.

The bills call for annual trade conferences ''in coordination with the governments of Baltic states, to foster investment opportunities in the Baltic region for United States businesses.'' They also encourage foreign direct investment in the region. The legislation specifically mention U.S. participation in the Three Seas Initiative and Business Forum, an ongoing effort between the U.S. and 12 Baltic and Eastern European governments launched in 2015 by right-wing governments in Croatia and Poland with the aim of furthering ''economic growth, security and a stronger and more cohesive Europe.'' U.S. involvement in the Initiative has been strongly encouraged by the Atlantic Council, a think tank that accepts considerable donations from Chevron, the Abu Dhabi National Oil Company, Crescent Petroleum, the U.S. State Department, and the natural gas export firm Cheniere, and has convened multiple meetings for U.S. ambassadors to the region. ''As the United States looks to confront Russian and Chinese economic and geopolitical competition in Europe and across the world, the Three Seas Initiative offers an opportunity to strengthen the economies of U.S. allies in Central and Eastern Europe and reduce their dependence on Moscow and Beijing's economic overtures,'' the Atlantic Council writes on its website.

A Democratic staffer on the Senate Foreign Relations Committee told me the bills' investment measures have less to do with Russia than China, a country the U.S. fears that Russia and other countries in the region might turn to in the near future. Investment provisions, the staffer wrote via email, were included ''with an eye geared towards countering Chinese economic coercion in Lithuania, but it proved to be a good vehicle for that while also expressing support for Baltic allies.''

On ''energy security'' provisions, the staffer noted a core concern of the bills was to ensure that ''Russia can't shut off the gas if we try to hold them accountable for a re-invasion. So energy security is a key part of alliance cohesion on sanctions'' and ''other tools.

Gas interests in the U.S. and abroad have a tremendous amount to gain from the escalation of tensions with Russia.''U.S. support for making any country less dependent on Russian energy resources, especially former Soviet bloc countries, is in fact in our national security interest,'' the staffer said, noting that the ''best way to improve countries' energy security is by helping catalyze domestic (energy) resource mobilization. In most instances, that means helping countries develop domestic renewable energy resources and providing technical assistance and development financing to include energy storage. Doing so ensures the reliability of renewable energy generation.'' The staffer added that no fossil fuel companies were consulted in drafting the bill and that ''bolstering energy security in the region does not directly translate to increasing fossil fuel consumption.''

The U.S. has a long history of invoking ''national security interests'' to justify U.S. fossil fuel exports. So it's hard to know how seriously to take the assertion that the Ukraine Defense Sovereignty Act would instead prioritize renewables. Though the estimated $211 billion worth of ''Priority Projects'' listed on the Three Seas Initiative's website, for instance, includes a number of clean energy and electrification projects'--a solar photovoltaics park in Hungary, hydropower in Estonia, and railways in many countries'--the initiative also appears to be backing a prodigious buildout of fossil fuel infrastructure across the region: new liquefied natural gas terminals in Latvia and Estonia, an oil and gas terminal in Croatia, and an expansion of the North-South Gas Corridor between Hungary and Slovakia, including several LNG terminals. The Corridor has been described by the Atlantic Council as the Initiative's ''main goal.''

All of the past three U.S. administrations have encouraged gas demand in Europe as a cudgel against Russia, including the Obama administration, through its Global Shale Gas Initiative, and more recently, the Biden administration, with its support for efforts like the Southern Gas Corridor, from Azerbaijan to Italy. Last fall, the White House announced its intention to ''support efforts to increase capacity for gas supplies to Ukraine from diversified sources.''

Gas interests in the U.S. and abroad have a tremendous amount to gain from the escalation of tensions with Russia. It's increasingly hard to shake the feeling that a potential conflict in Ukraine may be treated as a cash grab. That feeling might be easier to shake if the person the State Department had dispatched to stoke gas production in advance of a potential Russian invasion and ensuing sanctions'--State Department Senior Adviser for Energy Security Amos Hochstein'--had not until fairly recently been an executive at the gas export firm Tellurian. During the Obama administration, Hochstein spent his years at State attempting to boost demand for shale gas across the Mediterranean and Eastern Europe. He served on the board of Ukraine's state-owned oil and gas company Naftogaz until shortly before the 2020 election.

It's increasingly hard to shake the feeling that a potential conflict in Ukraine may be treated as a cash grab.The Wall Street Journal, as reliable a mouthpiece as any for the most reactionary arms of capital, has been quick to blame the increased threat of Russian aggression in Eastern Europe on misguided ''green opposition'' to fossil fuels. Any concerns raised about the sustainability of global warming, the paper's editorial board claimed this week, are ''a gift to Putin.'' The only way to halt Russian aggression is to cease American ''energy disarmament'' and double down on fossil fuels. (The editorial board then suggested any attempt to curb fuels to save the planet was as misguided as Allied disarmament after World War I, which made Hitler harder to nip in the bud: ''You have to go back to the disarmament of the 1920s to recall a time of such willful self-delusion.'')

Meanwhile, Mike Sommers, head of the American Petroleum Institute, the oil and gas industry's lobbying association, has been eagerly telling reporters how ready and willing his industry is to provide Europe with additional capacity, for national security purposes, of course. So have other trade groups. Asked by CNN's Erin Burnett whether there were alternatives to Russian gas for Europe, Toby Rice'--CEO of gas producer EQT'--didn't hesitate: ''Yeah absolutely, it's the United States. And the United States LNG industry powered by American shale is a solution that could prevent this type of crisis that we're seeing over there in Europe from happening.''

A joint statement from the U.S. and the European Union released Friday backs up that sentiment. After plenty of throat clearing about shared commitments to reaching net-zero emissions, the statement explains that the U.S. and EU ''are working jointly towards continued, sufficient, and timely supply of natural gas to the EU from diverse sources across the globe to avoid supply shocks, including those that could result from a further Russian invasion of Ukraine. The United States is already the largest supplier of liquefied natural gas (LNG) to the EU.'' Lurking in the background of all this, as well, is the contested development of the European Union's sustainable finance taxonomy, which could soon classify gas as ''green,'' despite protests from several member states. This could allow financial institutions to market their Environmental, Social and Governance, or ESG, credentials while continuing to back fossil fuel projects that would likely stay active for decades to come.

There is no easy, short-term solution to Europe's problems should Russia indeed cut off supplies. The continent will not bring massive amounts of renewables online overnight. But it won't bring new fossil fuel infrastructure online overnight, either. The situation really could get pretty dire: If Russia were to cut off all gas flows in early February with temperatures around or warmer than averages over the last several years, energy storage would run low but not out.

According to the Brussels-based think tank Bruegel, existing infrastructure is technically equipped to handle a redirection of gas from producers like Norway and Qatar, and the EU could be importing significantly more than it is now with spare capacity. But gas markets typically run on long-term contracts, leaving Europe to bid over a relatively small share of gas'--including from the U.S.'--that isn't already bound for demand centers in Asia, in what is already a very tight and expensive market. Governments would need to spend a sizable amount of money subsidizing rising bills, and coordinate across the bloc to share and transport supplies from import hubs like the Iberian peninsula.

The worst-case scenario'--a decidedly catastrophic one'--is a total, enduring cutoff of Russian gas to Europe combined with extremely cold temperatures through the rest of the winter, which would leave storage empty by March. A temporary shut-off in extreme cold could be navigated with less-than-ideal emergency measures like tapping underground storage, though if supplies were cut off for successive winters that could trigger a much deeper crisis.

It's understandable that U.S. and EU policymakers would want to avoid getting anywhere close to this scenario. European politicians were already under pressure to deal with high fuel prices. But financing billions of dollars' worth of fossil fuel infrastructure that won't come online for several years is an awfully indirect and shortsighted way to handle this problem. What happens over the next several weeks or months, then'--while it's still cold enough for a gas cutoff to represent a major threat'--could be a pretext to greenlight a new generation of fossil fuel infrastructure that's plainly out of step with the goals of the Paris Agreement.

The notion that there will be a conflict with Russia and, consequently, a grave energy crisis, has taken on an air of inevitability in U.S. coverage of tensions in the region, especially. That may well not be the case. And there are options for avoiding the scenarios above: The United States could, for example, agree not to let Ukraine join NATO, closing off the option of the 82nd Airborne landing along the Russian border to fight a civil war in Eastern Ukraine.

Instead, U.S. policymakers are currently rattling the sabers ever louder, despite potentially grave consequences for Europe and ordinary Russians. Secretary of State Anthony Blinken hasn't shown much of a willingness to compromise. The stakes of this ordeal for the U.S., to be clear, are about whether it's able to expand its own sphere of influence'--i.e., NATO'--further eastward. The possible effect of further Russian aggression on Ukrainian lives isn't morally neutral, to be sure, but choosing to escalate the showdown over NATO expansion, or lay down punishing sanctions, could put lives at risk.

How this situation proceeds isn't entirely up to the U.S., of course'--Vladimir Putin is hardly a good-faith actor. But repeated signals from European intelligence agencies, including from Ukraine, suggest a Russian invasion isn't imminent and the panic U.S. officials are projecting is unwarranted.

As Paris Agreement architect and European Climate Foundation head Lawrence Tubiana pointed out this past week in the Financial Times, one of the best things Europe could do to foster genuine energy security over the medium and long term would be to invest heavily in demand-side measures like energy efficiency and weatherization, all the while bringing massive amounts of renewables online. Like the U.S., Europe's wealth means it's well positioned to make a speedy transition away from fossil fuels.

Building new fossil fuel infrastructure now would instead shift more of the burden for emissions reductions onto much poorer parts of the world, positioning Europe to burn through an even more outsize share of the remaining global carbon budget than it already is. While investing in renewables won't solve this winter's energy problems, new fossil fuel infrastructure won't, either. What new fossil fuel infrastructure will do'--particularly if rushed through under the fog of (potential) war'--is lock in emissions for decades to come. Peace is still the best option, and U.S. willingness to compromise on its expansionary ambitions and lower the temperature would make that much more likely.

Israel to End COVID-19 Vaccine Passport for Most Places

Thu, 03 Feb 2022 12:18

Top Israeli officials this week decided to abolish the country's ''green pass'' COVID-19 vaccine passport for restaurants, hotels, gyms, and theaters.

Israel, now one of the most vaccinated and boosted nations in the world, last year became one of the first countries in the world to impose such a mandate.

The policy update will come into effect on Sunday, Feb. 6, Prime Minister Naftali Bennet's government said, pending the approval of a parliamentary committee. The proof of vaccination policy, however, will remain intact for events such as parties or weddings.

''To continue the green pass in the same way can create false assurances,'' Nadav Davidovitch, who serves as an expert in the prime minister's government, told AFP. ''It's not reducing infections in closed spaces like theatres. It needs to be used mainly for high-risk places like hospitals, elderly care homes, or events when you are eating and singing and dancing.''

Previously, some Israeli ministers have argued that there is no epidemiological justification for extending the vaccine passport system, which they noted is ineffective at encouraging vaccine holdouts to get the shots.

Finance Minister Avigdor Lieberman recently wrote on Twitter: ''I've said it before and I'll say it again: We will not extend the Green Pass past February 6, not even by one second.''

Few studies, if any, have been carried out to determine whether vaccine passports actually lower the number of COVID-19 cases, hospitalizations, or deaths. Some studies have shown that passport systems can boost vaccine uptake in countries that have them in place.

Meanwhile, a recent analysis published by the influential John Hopkins University found that COVID-19 lockdown measures did little at reducing the COVID-19 death toll. Lockdowns imposed in the United States and Europe caused the death rate to drop by 0.2 percent on average, while shelter-in-place policies caused the mortality rate to drop by 2.9 percent on average.

''While this meta-analysis concludes that lockdowns have had little to no public health effects, they have imposed enormous economic and social costs where they have been adopted,'' the researchers wrote.

Vaccine passports have been flagged by civil liberties groups as potentially a violation of individuals' rights to privacy. Some critics have also argued that mandates will create a two-tiered society of vaccinated and unvaccinated people.

In the United States, several major cities including New York, Chicago, Los Angeles, Washington D.C., San Francisco, New Orleans, and several more have imposed vaccine passports on restaurants, gyms, and similar venues.

COVID-19 is the illness caused by the CCP (Chinese Communist Party) virus.

Follow

Jack Phillips is a breaking news reporter at The Epoch Times based in New York.

ADL, Founded To Combat Anti-Semitism, Goes Woke, Changes Definition Of Racism | The Daily Wire

Thu, 03 Feb 2022 12:12

The Anti-Defamation League, an international Jewish organization that is now headed by Jonathan Greenblatt, a former Obama administration official, has changed the definition of racism on its website to read, ''The marginalization and/or oppression of people of color based on a socially constructed racial hierarchy that privileges white people.''

As The Blaze reported, the definition previously stated, ''Racism is the belief that a particular race is superior or inferior to another, that a person's social and moral traits are predetermined by his or her inborn biological characteristics. Racial separatism is the belief, most of the time based on racism, that different races should remain segregated and apart from one another.''

''The website states the page was last updated in July 2020,'' The Blaze added.

The George Floyd riots across the nation occurred after Floyd's death in late May 2020.

In 2016, The Atlantic quoted Greenblatt, the CEO of the Anti-Defamation League, saying, ''There's no doubt that the vast majority of American Jews live with what we would call white privilege. They aren't looked at twice when they walk into a store. They aren't looked at twice by someone in uniform '... That obviously isn't a privilege that people of color have the luxury of enjoying.''

Reacting to the changed definition of racism by the ADL, the Jewish Policy Center tweeted, ''THIS is entirely unacceptable.''

THIS is entirely unacceptable. pic.twitter.com/QIhg2eN1tJ

'-- Jewish Policy Center (@thejpc) January 28, 2022

Author Gary Weiss fumed, ''Wanna bet? @ADL paid its National Director $906,982 in salary (half from the ADL Foundation) and $41,388 in benefits the year it was captured by the woke mob. It was plenty acceptable to the people who pay his salary and the suckers who respond to their fundraising spam.''

Wanna bet? @ADL paid its National Director $906,982 in salary (half from the ADL Foundation) and $41,388 in benefits the year it was captured by the woke mob.

It was plenty acceptable to the people who pay his salary and the suckers who respond to their fundraising spam. https://t.co/5pMyn6oNWQ pic.twitter.com/ZHvWtMgF6E

'-- Gary Weiss (@gary_weiss) January 29, 2022

''The ADL defines 'racism' as something that explicitly benefits white ppl, koshering any kind of race-based hatred''*very much including antisemitism*, it must be said''that doesn't,'' Seth Mandel, executive editor of the Washington Examiner magazine, stated. ''ADL also now dividing Jews by an American racial construct, which explicitly downgrades Jewishness as the defining characteristic of their identity.''

Boyce College professor Denny Burk wrote, ''No, that's CRT trying to manipulate the unsuspecting. This is the real definition. racism. 1. The belief that race accounts for differences in human character or ability and that a particular race is superior to others. 2. Discrimination or prejudice based on race.''

No, that's CRT trying to manipulate the unsuspecting. This is the real definition.''ð'—ð'—®ð'—°ð'—¶ð'ð'—º1. The belief that race accounts for differences in human character or ability and that a particular race is superior to others.

2. Discrimination or prejudice based on race. https://t.co/BFULi2d8OC

'-- Denny Burk (@DennyBurk) January 28, 2022

After the ADL tweeted, ''We're excited to announce the inaugural class of Collaborative for Change fellows, Jews of Color who will receive up to $25,000 to counter bias and hate through film, research and other projects,'' Abigail Shrier, the best-selling author of ''Irreversible Damage: The Transgender Craze Seducing Our Daughters,'' tweeted, ''Hey @ADL, Were Abraham and Sarah 'White Jews'? Were King David and Hillel 'Jews of Color'? How about the Six Million? Could they have applied to your victimology fellowship or were they Too White? Aren't we small enough as one people? Do we really require more division?''

Hey @ADL,

Were Abraham and Sarah "White Jews"? Were King David and Hillel "Jews of Color"? How about the Six Million? Could they have applied to your victimology fellowship or were they Too White?

Aren't we small enough as one people? Do we really require more division? https://t.co/3Vff9ho5pI

'-- Abigail Shrier (@AbigailShrier) January 26, 2022

The Daily Wire is one of America's fastest-growing conservative media companies and counter-cultural outlets for news, opinion, and entertainment. Get inside access to The Daily Wire by becoming a member.

30 Trillion Debt Clock. FED Backpedals. Central Bank Digital Currency & CyberWar Simulations.

Thu, 03 Feb 2022 12:10

On Tuesday February 1 the USA debt reached $30 Trillion. Currency and credit derivatives now exceed $612 Trillion. Unfunded Liabilities such as social security and medicare are over $164 Trillion. This represents a liability per citizen at over $464,000.

Clearly, The Fed should have stopped purchasing assets and given a clearer signal on rate hikes.

The Fed is not in control of the inflation narrative. The Fed is not in control of the rate narrative.

The Fed has lost all credibility and most experts believe they will start another round of QE in 2022 to answer the market's "hissy fit."

A drastic fabricated event may take place. Let me know if you believe if this is rational or a reach.

What do you do when monetary policy has failed? Kick over the table, destroy the evidence and seize the ultimate power grab, 100% control of all money.The so called "Cyberattack Simulation"

Israel led a 10-country, 10-day-long simulation of a major cyberattack on the world's financial system by ''sophisticated'' players, with the goal of minimizing the damage to banks and financial markets, the Finance Ministry said on Thursday. The Pickaxe editorial board believes that the simulation maybe the precursor for the implosion of paper money as we know it. The so called simulation planners report, "The banking system will be hacked so we must come to the rescue with a central bank digital currency."

We've seen "simulation" maneuvers provide cover in the past. Prior to 9-11 there were simulated planes hitting buildings. Prior to Covid there were simulated gain of function models. Once again we have governmental and non governmental agencies scheming in simulations so the responsible parties can appear to be proactive instead of the perpetrators.

Let's see if the chickens have been killed by "fox like" simulated attacks on "chicken coops."

The rehearsed soundbite may go, "We we're doing all we can to plan a defense against the terrorist cyberattack."

The Fed has lost all credibility and everyone knows it. They are out of tools so there only card to play is to "kick over the table" and call "Do over." The reset in mind is the Central Bank Digital Currency. You just can't make this shit up.

On January 20 The Fed released a white paper on the Central Bank Digital CurrencySOURCE - https://www.federalreserve.gov/newsevents/pressreleases/other20220120a.htm?s=09 Here is the pdf version https://www.federalreserve.gov/publications/files/money-and-payments-20220120.pdf Simulation story by Reuters.SOURCE - https://www.reuters.com/markets/europe/exclusive-imf-10-countries-simulate-cyber-attack-global-financial-system-2021-12-09/

This fuckery is beyond comprehension. I believe it is illegal to organize a run on the bank but it certainly is 100% legal to write a fictional play about the day people withdrew their bank money and invested into tangibles. Tangibles are silver, gold, farmland, scrap metal, canned goods, a warehouse full of wine; whatever you think will be needed for the disturbing new era.

Spotify, Joe Rogan and the Wild West of online audio | The Economist

Thu, 03 Feb 2022 11:59

Streamers look increasingly like social media, but without the content controlsFeb 2nd 2022

NEIL YOUNG was five years old when, in 1951, he was partially paralysed by polio. Joni Mitchell was nine when she was hospitalised by the same illness around the same time. Both grew up to become famous singers'--and, now, prominent campaigners against anti-vaccine misinformation. The two musicians, followed by a handful of others, have withdrawn their music from the world's biggest streaming service in protest at a podcast that gave airtime to anti-vaxxers.

''The Joe Rogan Experience'', to which Spotify bought exclusive rights in 2020 for a reported $100m, hosted vaccine sceptics and promoted dubious remedies such as ivermectin, which Mr Rogan himself tried out when he caught covid last year. At the time of writing Mr Rogan, Spotify's most popular podcaster, had promised to ''balance things out'' in future interviews, but was still on air, to the irritation of his critics (including some Spotify staff, who in the past have accused him of sins including transphobia). Mr Young, Ms Mitchell and a few others were holding out.

The bust-up looks like a gift to Spotify's rivals. Yet it has raised questions about content moderation which could prove tricky'--and rather expensive'--for all audio-streaming platforms.

As the biggest streamer, with 172m paid subscribers, Spotify has power over its artists. Mr Young says that he gets about 60% of his streaming income from the platform. A rough calculation by Will Page, a former Spotify chief economist, based on figures from MRC, a data company, suggests the musician stands to lose about $300,000 this year if he continues his boycott (though it seems that, for now at least, streaming of his songs is up by about 50%, owing to more plays on other platforms amid publicity from the spat). But Spotify, too, is vulnerable. Its main rivals, Apple and Amazon, have market values more than 70 and nearly 40 times its own $39bn, respectively, and bundle audio along with TV, gaming and more. Mr Young and Ms Mitchell are no longer A-list stars, but their departure undermines Spotify's claim to offer ''all the music you'll ever need''. Apple and Amazon wasted no time in promoting the pair on their social-media feeds.

Nonetheless, the Rogan affair touches on a sensitive subject for all streamers. Unlike ''The Joe Rogan Experience'', which is professionally produced and owned by Spotify, most of the tens of thousands of new podcasts and songs uploaded to the platforms every day are user-generated. Services like Spotify thus increasingly resemble social networks like YouTube. A big difference is that their oversight of what is uploaded seems primitive by comparison.

Spotify, a 16-year-old company, published its ''platform rules'' only after the Rogan controversy erupted. Apple has content guidelines for podcasts, but for music only a style guide that asks artists to flag explicit lyrics and to keep album artwork clean. Amazon seems to have published even less by way of rules for audio content.

And whereas most social networks publish regular reports on what content they have removed, the audio platforms are mute on the subject. Amid Rogan-gate, Spotify revealed that it had deleted 20,000 podcast episodes over covid-19 misinformation. The rest is guesswork. Facebook employs 15,000 content moderators. How many work for the audio streamers? None will say. (Insiders suggest that the answer is not many.)

''It's always been baffling to me how podcasts have flown under the content-moderation radar,'' says Evelyn Douek of Harvard Law School. ''It's a massive blind-spot.'' It could also prove to be a pricey one. As audio platforms host more user-generated content, the moderation task will expand. It will probably involve lots of human moderators; automating the process with artificial intelligence, as Facebook and others are doing, is even harder for audio than it is for text, images or video. Software firms' valuations ''have long been driven by the notion that there's no marginal cost'', says Mr Page. ''Content moderation might be their first.''

For more expert analysis of the biggest stories in economics, business and markets, sign up to Money Talks, our weekly newsletter.

The 7 Habits of Highly Effective People® - FranklinCovey

Wed, 02 Feb 2022 21:49

Powerful Lessons in Personal Change

Stephen R. Covey's book, The 7 Habits of Highly Effective People, continues to be a bestseller for the simple reason that it ignores trends and pop psychology and focuses on timeless principles of fairness, integrity, honesty, and human dignity.

One of the most compelling books ever written, The 7 Habits of Highly Effective People, has empowered and inspired readers for over 25 years. It's also played a part in the transformation of millions of lives across all age groups and professions.

No matter how competent a person is, they will not have sustained and lasting success unless they can effectively lead themselves, influence, engage and collaborate with others and continuously improve and renew their capabilities. These elements are at the heart of personal, team, and organizational effectiveness.

1

Habit 1: Be Proactive®Focus and act on what you can control and influence instead of what you can't.

Learn More 2

Habit 2: Begin With the End in Mind®Define clear measures of success and a plan to achieve them.

Learn More 3

Habit 3: Put First Things First®Prioritize and achieve your most important goals instead of constantly reacting to urgencies.

Learn More 4

Habit 4: Think Win-Win®Collaborate more effectively by building high-trust relationships.

Learn More 5

Habit 5: Seek First to Understand, Then to Be Understood®Influence others by developing a deep understanding of their needs and perspectives.

Learn More 6

Habit 6: Synergize®Develop innovative solutions that leverage differences and satisfy all key stakeholders.

Learn More 7

Habit 7: Sharpen the Saw®Increase motivation, energy, and work/life balance by making time for renewing activities.

Learn More Improve Effectiveness for Individuals and Teams

Individual EffectivenessThe 7 Habits of Highly Effective People is the proven individual effectiveness operating system. Participants develop increased maturity, greater productivity, and the ability to manage themselves. They will come away with the ability to execute critical priorities with laser-like focus and careful planning.

Team EffectivenessThe 7 Habits of Highly Effective People is the proven team effectiveness operating system. Participants increase team engagement, morale, and collaboration. Teams come away with improved skills in communication and relationship building.

Free Guide

Listen like a Leader: 9 Tips to Drive Powerful Conversations Discover the keys to listening well so you can learn more from others and they can learn more from you.

Register for an Event

Increasing the Social-Emotional Intelligence of Your Workforce Learn how the powerful lessons of personal change from The 7 Habits can help transform the behaviors of your workforce.

How to Experience FranklinCovey Content This course is included in the FranklinCovey All Access Pass®. This pass provides your organization unlimited access to all of our content, whenever and wherever you need it.

Live-OnlineDynamic education and development, available online from any location.

In-PersonExpert education and development delivered face-to-face.

On DemandContent available to your people anywhere, any time.

Customer Stories : Driving Growth Through Employee EmpowermentA global food-production company focuses on employee empowerment to drive growth in multiple markets. With the help of FranklinCovey's The 7 Habits of Highly Effective People® course, employees are continually stretching themselves and the company is on track to reach their targeted growth goal.

Building a Culture of Leadership and EffectivenessMississippi Power needed to prepare for wholesale change. Deregulation of their industry was causing drastic changes in the way they served their customers. See how they incorporate The 7 Habits of Highly Effective People® to build a culture of leadership and effectiveness throughout the organization.

Bridging the Gap Between Planning an ExecutionX-FAB, the world's leading foundry group for analog/mixed-signal semiconductor applications, had a need to create a common language and team building problem. See how they used The 7 Habits of Highly Effective People® to build better personal productivity and focus on the end in mind.

Establishing a Common Language to Communicate EffectivelyBirchwood Automotive Group uses The 7 Habits of Highly Effective People® to establish a common language and methodology to communicate and conduct business. The 7 Habits have transformed their culture which has led to increased profitability.

Engage with us. Request a demo.

Thank You For Your Submission!Our Customer Service Team will be contacting you shortly.

We appreciate you taking the time to fill out the form. You may also call us at: 1-888-868-1776.

Shadowy far-left groups are behind the effort to silence Joe Rogan

Wed, 02 Feb 2022 17:05

Cancel culture has come for Joe Rogan, and The Dossier continues to uncover proof of powerful institutional support for the campaign to silence the enormously popular podcaster.

Share

The campaign against Rogan began when a group of media-described ''medical professionals'' '-- they are largely academics and leftwing activists posing as medical professionals '-- laundered an ''expert'' petition in the media demanding that Spotify censor the Joe Rogan Experience.

In The Dossier, we showed how very few individuals that signed the petition were in fact ''doctors'' or had qualified expertise in the field.

The petition and its media propagators drummed up enough outrage to get several washed up musicians to issue Spotify (which has an exclusive rights deal with Rogan) an ultimatum: us or them.

Unsurprisingly, Spotify chose its star podcaster, but pledged to do more to ''combat misinformation.''

In reporting that the vast majority of ''doctors'' behind the anti-Rogan letter were not in fact medical doctors, The Dossier found:

''Paradoxically, the disseminators of this petition are guilty of the very misinformation label that they've attached to Rogan. In fact, neither of the two reported co authors of the letter '-- Jessica Rivera and Ben Rein '-- possess medical degrees. Rivera holds a master's degree and Rein is a PhD academic who researches psychiatry.''

Rivera is currently the science communication lead with the Pandemic Prevention Institute, a project of the far-left Rockefeller Foundation. She was previously associated with The Atlantic's COVID-19 Tracking Project, a now defunct endeavor that was funded by Mark Zuckerberg, the Rockefeller Foundation, among other far-left institutions.

The Atlantic's COVID-19 Tracking Project support pageRivera, who has accused Joe Rogan of spreading misinformation about mRNA shots, has spread plenty of misinformation about COVID-19 herself, including the pseudoscientific claim that vaccine induced immunity is better than natural immunity.

And now, Rolling Stone, which got the scoop of the initial story on the group of ''medical experts'' who are trying to cancel Joe Rogan, has unveiled two additional co-authors in their latest report: '''More Spectacle Than Substance': Spotify Response to Joe Rogan Controversy Leaves Researchers Shrugging.''

In short, the cancelers are not settling for Spotify's newfound push to ''combat misinformation.'' They still want Spotify to fully censor Rogan.

In the piece, Rolling Stone provides more intel to readers on the petition that generated endless sensational headlines. Key additional players in disseminating the petition are supposed ''experts'' in the form of a ''Dr'' Katrine Wallace and a college student and TikToker named Abbie Richards.

Katrine Wallace, despite not being a medical doctor, goes by ''Dr Kat.'' Rolling Stone, in its continuation of the campaign to silence Rogan, was happy to accommodate her request, violating AP journalistic standards in referring to Wallace as ''Dr Katrine Wallace.''

Katrine Wallace personal websiteWallace holds a PhD in epidemiology and is currently an adjunct assistant professor in Illinois. She has no background in vaccines or any relevant fields related to COVID-19. A brief overview of her published work finds that it largely involves publishing research papers on the urinary tract. Per Google Scholar, she has spent the COVID years publishing academic papers almost exclusively about prostate cancer and ovarian cancer.

Far from being a communicator of complete scientific truths, Wallace has spread plenty of her own misinformation on mRNA vaccines. She has claimed that individuals have a 90% decreased risk of infection from the shots. She has also suggested that COVID injections prevents the infection entirely. We now know neither claim is remotely true.

Rolling Stone describes fellow campaigner Abbie Richards as a ''a misinformation researcher who helped organize the efforts to write the letter.'' However, they did not bother to mention that Richards is a consultant with Media Matters, a notorious far-left dark money-funded outfit that operates solely to attempt to silence their political opposition.

Richards has previously participated in a Media Matters campaign to cancel Tucker Carlson, who she has labeled a ''white supremacist.''

According to her biography, Richards, a media-labeled ''medical expert,'' is working on an online master's degree in ''climate studies.'' She is also affiliated with a new left wing group called the Accelerationism Research Consortium, which was created to study the ''threat of insurrectionary accelerationism,'' which is academic jargon for ''all right wingers '-- and especially Trump supporters '-- are potential terrorists, or something.''

We've now identified 4 named organizers behind the letter. None are actual ''medical experts,'' and two are directly affiliated with far-left institutions that have long been known for waging cancel culture censorship campaigns.

Share

Check out our loyal sponsor:

TrustCapital is the #1 Bitcoin and precious metals IRA/401K platform in America. Sign up using my promo code DOSSIER and you will receive the benefits of tax-free investing and trading with ZERO MONTHLY FEES! Linked here and in the banner.

Wild Video: Huge Brawl at PA Eatery Over 'Steak Shortage' '' NewsWars

Tue, 01 Feb 2022 23:12

A massive fight broke out among dozens of diners after a restaurant in Pennsylvania ran low on steaks last week, according to reports.

The shocking incident unfolded on Friday night at a Golden Corral in Bensalem, PA.

More than 40 customers engaged in unbridled warfare inside the eatery after a dispute that may have kicked off in the buffet line, CBS Philadelphia reports.

Footage of the wild battle was shared on social media.

''There was two parties in line waiting for steak,'' former Golden Corral employee Dylan Becker told local media.

''Somebody had cut in front and then started being picky and finicky about the steaks and taking too long, and then, somebody else spoke up and said something I guess the other party didn't like. Then, it just looks like it turned into an all-out brawl.''

Becker says a friend and current employee relayed details of the episode to him.

''My friend, she's in the video trying to break it up, and she told me she got hit by a table and her ankle got bruised up pretty bad. And yeah, it's scary stuff,'' he explained.

''I've never seen nothing like that in Golden Corral before.''

Another source says he was given similar information.

''There was a shortage of steak and two parties were involved and one family cut in front of another family, they were taking their time and they ran out of steak and it got into a heated exchange at the tables,'' said Gaven Lauletta.

Authorities confirmed the fight involved more than 40 people and are working to determine who instigated the brawl.

A Reese Report edit of Riccardo Bosi's recent address to all people sworn to defend their nation.

Dan Lyman on Gab

Elite NYC private school updates logo and motto to combat racism

Tue, 01 Feb 2022 23:02

It's a Dutch re-treat.

Manhattan's elite Collegiate School set up a special task force and spent three years debating its ''Dutchman'' mascot and motto '-- then issued a 400-page report that's a lesson in wokeness-run-amok, critics say.

The Herculean effort at PC reform led the $60,000-a-year Upper West Side school to not only drastically alter its playful, winking mascot image '-- but also toss ''God'' from its motto and even ''A.D.'' from its seal, deeming both potentially offensive.

''A lot of folks think the whole thing was just ridiculous overkill,'' a parent told The Post. ''Four hundred pages? For a mascot? A motto?''

The K-12 school '-- which counts John F. Kennedy Jr. and David Duchovny as former students '-- began probing its ''history and symbols'' in 2019.

The Collegiate School created a 17-person task force and spent three years debating its ''Dutchman'' mascot and motto. Robert MillerThe 394-year-old institution tapped a 17-person task force '-- including Regina Lasko, the wife of David Letterman '-- to update its brand to help ''combat within Collegiate the institutional and other racism that pervades so much of our society.''

The task force issued a 407-page report advising the school to refresh its image from the winking Dutchman to a modernized version, whose face is covered.The group issued a 407-page report in 2020 that advised the school to refresh its image.

After a lengthy design and feedback process, the school announced last week that it will replace its prior motto, ''Unless God, then in vain,'' with ''Wisdom, Community, Kindness'' '-- in Latin.

The school also completely refashioned its longtime mascot, the Dutchman, after debate over potential feelings of exclusion and excessive Eurocentrism involving it.

In addition to logo changes, the task force proposed changing the school's motto from ''Unless God, then in vain'' to ''Wisdom, Community, Kindness'' in Latin. Collegiate SchoolThe mascot was generally considered to be a representation of Peter Stuyvesant, the last Dutch governor of the New Amsterdam colony.

The board ditched an image of the school's happy-go-lucky Dutchman with a shovel for a wholly modernized character with a face shrouded by a hat.

Collegiate officials said that both the new motto language and logo design were voted on by 3,000 members of the school community.

The mission of the Collegiate School task force was to update its brand to help ''combat within Collegiate the institutional and other racism that pervades so much of our society.''While the task force said it suggested keeping the school's Dutchman mascot to maintain tradition, it had urged the school to present Collegiate's legacy in a ''more complete and historical context.''

Collegiate had already opted to scratch the ''A.D.'' notation as part of its 1628 founding date on its seal, arguing that ''Anno Domini,'' Latin for ''in the year of our Lord,'' was inappropriate for what is now a secular institution.

The task force also recommended that the school change its motto to something ''which conveys a more inclusive message of aspiring beyond oneself, and is aligned with Collegiate's Statement of Beliefs.''

Though the task force drew opinions on the branding remake from parents, alumni, students and faculty, some Collegiate families argued that the lengthy process was indicative of the school's embrace of woke priorities. Robert MillerThe task force said it drew opinions on the branding remake from parents, alumni, students and faculty.

Responses to the changes ran the gamut, with some ripping the Dutchman figure of Stuyvesant as a racist anti-Semite, while others argued that severing such links with the school's origins was misguided.

''This community worked diligently to design a process that was inclusive of our community, fully aware that a change such as this would garner a range of reactions,'' school leaders wrote in last week's message to parents.

Some Collegiate families argued that the lengthy process was indicative of the school's embrace of woke priorities.

A parent said some faculty members led the push for a new identity and that parental interest in the overhaul was limited.

But others backed the new approach, saying the school '-- considered one of the best prep campuses in the country '-- had a responsibility to change with the times.

''The kids don't have the same perspective as a lot of their parents,'' a Collegiate mom said. ''I think the administration is walking a thin line trying to keep everybody happy.''

Cyber '‹'‹attack paralyzes Oiltanking tank farms across Germany

Tue, 01 Feb 2022 17:58

OiltankingDie Tanklager werden gr¶Ÿtenteils digital ¼berwacht.

(Foto: imago/SchÅning) D¼sseldorf Nach dem Logistikkonzern Hellmann attackieren Cyberkriminelle innerhalb weniger Wochen ein weiteres deutsches GroŸunternehmen: Der Tanklogistiker Oiltanking, der zur Hamburger Firmengruppe Marquard & Bahls geh¶rt, ist Opfer eines Angriffs geworden, wie das Unternehmen dem Handelsblatt am Montag best¤tigte.

Auch die IT-Systeme des Mineral¶lh¤ndlers Mabanaft sind betroffen. Das volle AusmaŸ des Vorfalls sei noch unklar. Mabanaft geh¶rt ebenfalls zur Marquard & Bahls-Gruppe, die 2020 rund 9,2 Milliarden Euro umsetzte.

Oiltanking Deutschland schreibt in einer Mitteilung an seine Gesch¤ftspartner: 'žWir arbeiten daran, das Problem gem¤Ÿ unseren Notfallpl¤nen zu l¶sen.'' Mit Spezialisten werde eine Untersuchung durchgef¼hrt.

Alle Be- und Entladesysteme von Oiltanking seien lahmgelegt. Der Logistiker ist einer der gr¶Ÿten unabh¤ngigen Anbieter von Tankraum f¼r Mineral¶le, Chemikalien und Gase weltweit. 2019 lag der Gesamtdurchsatz bei rund 155 Millionen Tonnen.

Top-Jobs des Tages

Jetzt die besten Jobs finden und per E-Mail benachrichtigt werden.

Jetzt weiterlesenErhalten Sie Zugriff zu diesem und jedem weiteren Artikel im

Web und in unserer App f¼r 4 Wochen kostenlos.

WeiterSie sind bereits registriert? Jetzt einloggen

Jetzt weiterlesenErhalten Sie Zugriff zu diesem und jedem weiteren Artikel im

Web und in unserer App f¼r 4 Wochen kostenlos.

WeiterSie sind bereits registriert? Jetzt einloggen

Rachel Maddow Taking a Hiatus to Work on a Movie: Report

Mon, 31 Jan 2022 22:08

MSNBC's top-rated host will announce Monday night that she is taking a hiatus from her prime time hosting gig. The hiatus comes just months after Rachel Maddow signed a new contract amid reports that she had considered leaving the network.

An MSNBC source confirmed the hiatus to Mediaite, and said it will begin on Friday. The source said Maddow would be taking several weeks off from her nightly show to work on several projects for NBCUniversal, including a new podcast and a film based on her latest book Bag Man.

Maddow will not be totally absent from the air during her hiatus, however. She will return to MSNBC for special events like President Joe Biden's State of the Union address.

Insider's Claire Atkinson was first to report on Monday that Maddow had ''just told her staff she is taking a hiatus and will be back in a few weeks.''

Atkinson reported:

Maddow is taking time to work on a Focus Features movie based on her book and podcast ''Bag Man'' about a political bribery scandal. It will be directed by Ben Stiller and Maddow will be an executive producer. The influential anchor is also developing a new podcast.

''Maddow's break to re-energize and also set up her new outside projects will be temporary'' the report added, noting that Maddow will return to her program soon and will even host a special program during her hiatus.

Maddow's new deal reportedly pays her a whopping $30 million per year to stay at MSNBC through the 2024 election.

Media speculation in the middle of 2021 believed that Maddow would leave MSNBC to launch her own media company.

Maddow's show leads as the most-watched cable news program that is not on Fox News. The Rachel Maddow Show is also the only non-Fox program to regularly break 2 million total viewers nightly '' often beating her nearest MSNBC competitor by a million viewers.

MSNBC has not yet responded to Mediaite's request for comment.

Have a tip we should know? tips@mediaite.com

War/Where: 3 Fronts - by Dr Pippa

Mon, 31 Jan 2022 21:33

Thich Nhat Hanh, the much-lauded Buddhist Monk and peace activist, passed away a few days ago. Students of geopolitics are about to understand what he meant when he said, ''We are here to awaken from our illusion of separateness.'' In geopolitics, little is separate anymore. But all eyes remain focused on Ukraine not realizing that events there are connected to many events elsewhere. We need to widen the aperture of our focus and expand our field of view. Snapshots of Ukraine need to be placed in the context of a larger, almost cinema-graphic, drama that is underway worldwide.

As I argued last week, there are a myriad of strategically important events occurring in Northern Europe and the Baltics that are materially important to our understanding of the conflagration that is underway. It's a strange world where CNN reports that the mild winter in Ukraine means that Russian tanks can't make their move until the land ices over yet fail to clock that the Swedes have deployed tanks on Baltic islands in preparation for the landing of Russian amphibious ships. What else is the world missing? So much that some will look back and find it hard to remember that Ukraine was once the epicenter of attention, just as today people only vaguely remember that WWI started in Sarajevo with the shooting of the Austrian Archduke. That became a detail when compared to what ensued.

There are three distinct fronts in the developing conflagration:

One front cuts across Europe. It runs on a line that runs from the headquarters of the Russian Fleet in St Petersburg, through the Baltic Sea past the Swedish islands there (Gotland and Bornholm) down through Kaliningrad to Belarus via a 64-mile gap (The Sulwalki Gap) to the start of the Dnieper River and into the Russian exclaves that many have never heard of including Transnistria, The Crimea, The Republics of Donetsk and Luhansk, Abkhazia, South Ossetia, Nagorno-Karabakh and the Black Sea across into Cyprus (said to be the Russian offshore banking capital and home to a number of banking scandals) to the Russian bases at in Syria at Latakia, Tartus, and Khmeimim and on into Libya and Alexandria in Egypt, where the Russians have been trying to re-establish their old military base. Notice that the US also recently announced a new SOCEUR Special Ops Command in Southern Europe. They are building a new base in Albania. The US is also doubling its troops and presence in Estonia. There are many more examples. Both sides are ramping up across Europe.

The Soviet Union used to have an Iron Curtain across Europe. It was made of high concrete and barbed wire walls and fixed into place. Its modern equivalent is a metal chain made up of tanks, aircraft, submarines, troops, and other moveable military capabilities which connect valuable territories Russia has a chain and NATO has a chain. These are Chains of Pearls. The Iron Curtain is morphing into a Chain of Pearls. From a Russian perspective, the US and NATO have been pushing up against their border with ever more offensive firepower. From an American perspective, Russia's threat to border states is itself the problem. Both sides feel cornered by the other.

The second front is between China and the US but also involves Russia where its interests are aligned with China. Americans pontificate about whether the ''Dragonbear'' alliance makes any sense. Are Russia and China really aligned? While we debate this, the two are persistently defending their common interests. Both want the US out of the way. China and Russia are aligned in the Arctic. Russia has built hundreds of new military bases there, particularly the Shamrock. CNN wrote last spring, ''Satellite images show huge Russian military buildup in the Arctic''. ''Russia is amassing unprecedented military might in the Arctic and testing its newest weapons in a region freshly ice-free due to the climate emergency, in a bid to secure its northern coast and open up a key shipping route from Asia to Europe.'' China has a national interest here too. It has spent a fortune developing the Belt and Road Strategy that connects China's economy to the rest of the world. They have the fastest icebreakers and now the Arctic is melting, so they can cross from Dalian to Rotterdam in just 28 days.

The Arctic route and an Arctic Strategy has been a priority for China since 2004, soon after President Putin planted a Titanium flag deep under the ice declaring that ''the Arctic is Russian.'' Russia has been militarizing the Arctic while China has been commercializing it. But now, all the superpowers are weaponizing it. All want access to the protein and valuable real assets there: freshwater, fish and protein, oil, gas, rare earth minerals, and more. Notice that China has been actively making ownership claims on Greenland, the world's largest island, which is also loaded with valuable assets, not to mention proximity to the US. The Head of the Danish Intelligence Service (FE), Lars Finden, recently said, Greenland is now a top security issue for Denmark because a "power game is unfolding" between the US and other global powers in the Arctic. Anders Henriksen, The Head of Counterintelligence at the Danish Security and Intelligence Service was similarly quoted by Reuters saying, "The threat from foreign intelligence activities against Denmark, Greenland and the Faroe Islands has increased in recent years.'' Few noticed that China threatened Denmark's tiny Faroe Islands over the Huawei crisis. Remember when the US and China were pressuring nations to choose sides? Denmark chose the US. The NYTs wrote in 2019: At the Edge of the World, a New Battleground for the US and China: The Faroe Islands have become Perhaps the Most Unexpected Place for the US and China to Tussle over the Chinese Tech Giant Huawei. ''Commercially, the Faroe Islands cannot be very important to Huawei or anybody else,'' Sjurdur Skaale said (he represents the territory in the Danish parliament) ''The fact that the Chinese and American embassies are fighting over this as hard they are, there is something else on the table. It is about something else than purely business.'' Let us not forget that it was only in 2015 that Russia threatened to train their precision nuclear weapons on Danish commercial ships in the Baltic if Denmark joined the NATO shield. Now the US has placed long-range bombers and F-35s in Norway.

If we are to understand how Russia and China see the Arctic, we must look at the maps of the world in a very different way.

China and Russia are also aligned in the East. Both have supported the recent ending of hostilities between North and South Korea. The Armistice was signed in 1953 but the war was never declared over. The current Prime Minister of South Korea is pushing hard for a formal declaration that the war between the North and South is over. He wants a peace treaty. China seems to have pushed the North Koreans pretty hard to accept. The deal seems to be that China has agreed to pay the cost of keeping the North Korean population from spilling over the borders in exchange for effective control over North Korea. All the surrounding nations have always feared an exodus from the North and an ensuing refugee problem. All have preferred to pay the North Koreans to keep their own population contained. But China now wants effective control over North Korea for a number of reasons. They want access to the last pool of cheap labor in the world. The coastline brings tremendous strategic value and access to protein and shipping. China has built new roads into North Korea and is now reopening transportation links there.

Notice that the US is no longer including South Korea in the new defense pacts such as AUKUS which strategically links together the US, Australia, and the UK. The feeling in Washington is that South Korea chose China over the US. Their ''strategic ambiguity'' is now clear. South Korea is no longer fighting China's ambitions in the North. The key point in Asia is this '' if the two Koreas are reconciled there is no more need for the US to maintain some 30,000 troops on the 38th Parallel to protect South Korea from the North. Do Russia and China want the US off the Korean Peninsula? Yes. It is no accident that we now hear of joint Russian and Chinese military exercises in the region. Would the departure of US troops from the Korean Peninsula make it easier for China and Russia to push into Taiwan? Yes. Like in Europe, our eyes are focused on the wrong target. We watch Taiwan when, in fact, the Korean Peninsula is the more important location to watch now.

Also, notice how the US is also ramping up its presence in Asia. It began when President Clinton surprised the Chinese by sending in Ohio-Class nuclear submarines loaded with Tomahawk Cruise Missiles back in 2015. America's subs surfaced in a range of locations in a quiet but compelling show of force. Today more and more are surfacing again at America's main base in Guam.

The Third front is in Emerging markets, particularly Africa and Latin America. Here we see all three superpowers actively reaching for control over territory and clashing in new kinds of warfare. The US has prioritized U.S. Africa Command has strongly ramped up its presence across Africa. The Intercept reported, ''The 2019 planning documents provide locations for 29 bases located in 15 different countries or territories, with the highest concentrations in the Sahelian states on the west side of the continent, as well as the Horn of Africa in the east. Since the plans were created, according to AFRICOM spokesperson John Manley, two bases have been shuttered, leaving the U.S. with an archipelago of 15 ''enduring locations'' and 12 less-permanent ''contingency locations.'' ''Theis, Senegal, and Singo, Uganda'' are ''cooperative training locations'' while ''Faya Largeau, Chad, Lakipia Kenya, Benina, Libya and Gao, Mali'' are ''contingency locations''. US troops are also in Niger and Gabarone Botswana. Somalia remains ''the site of America's most intense and longest-running undeclared war in Africa'' with a record number of US airstrikes.

But not all the militaries in Africa are official troops. The US and Russia alike have privatized militia, which are deployed there. In an era of record money printing, there has been an overwhelming amount of cash available for private mercenaries. Governments facing ever-growing debt have been inclined to push costly military engagements ''off-balance sheet''. After the wars in Afghanistan and Iraq, there have been lots of personnel with certain extreme skills that are not very easy to redeploy back at home. So, they look for work where those skills can be monetized. Private Military Security Companies (PMSCs)also bring other benefits. This explains the extraordinary growth of private security firms like Academi (formerly Blackwater) and its peers on the US side and Wagner Group and its peers on the Russian side. These PMSCs provide the superpowers with plausible deniability. ''It wasn't us''. See Africa at the Mercy of Private Security Companies, Rolling Stone's take ''Erik Prince's Private Wars'', Erik Prince's own book Civilian Warriors (2013) and Vanity Fair's take, ''TYCOON, CONTRACTOR, SOLDIER, SPY''. On the other side is a murky collection of Russian private contractors, the most infamous of which is called ''The Wagner Group'' owned by Yevgeny Prigozhin. Both sides are heavily comprised of former Special Operations personnel with extremely highly refined skills. Wagner is in the press now due to their alleged involvement in Mali and the recent coup in Burkina Faso and many other locations including The Central African Republic (the EU cut ties with that country over the involvement of Russian mercenaries there), Sudan, Djibouti, Rwanda, Mozambique Madagascar and on the West coast as well in Guinea, Guinea-Bissau and Angola. A classified German government report that leaked to The Bildt suggested that Russia has prioritized Africa and "Since 2015, Russia has concluded military cooperation agreements with 21 countries in Africa." It said Russia will "be allowed to build military bases in six countries," namely the Central African Republic, Egypt, Eritrea, Madagascar, Mozambique, and Sudan.'' Meanwhile, China has begun to establish military bases in Djibouti on the East coast and Bata in Equatorial Guinea.

China has also sent its Navy as a show of force in various locations around Africa including The Maldives, The Azores and both China and Russia are increasingly present in the Caribbean. China has been more subtle in its approach, leading with its commercial strategy which is widely known as The Belt and Road Initiative. They have been building infrastructure that connects China to supply chains across the world including Africa and Latin America. Note that both China and Russia are increasingly focused on their presence in the Caribbean, particularly Cuba and Venezuela.

So, this is a very very large chessboard of a landscape. Now we need to understand how the pieces are being moved around this chessboard. For example, Russia deployed nuclear Blackjack bombers to Cuba in 2008 in response to America's efforts to side with Georgia during the Georgian-Russian confrontation at that time. It was a ''you threaten us on our border, we'll threaten you on yours'' move. Events can happen in one place and give rise to a response in an altogether different location. But we have a world of specialists and local journalists who think in terms of their assigned geography, and who stay inside their subject matter silos. Few can see a larger pattern of events.

My father's Uncle, Harald Valdemar Malmgren, was the Swedish Correspondence Chess Grand Master. He was ranked number two in the first World Correspondence Chess Championship from 1950-1956. He played many games at the same time. Great chess players can play many chess games at once. This is true in geopolitics as well. For example, just as the Russians walked away from the negotiating table in the last few weeks, the US suddenly announced that Havana Syndrome is ''in most cases'' not caused by the Russians. Recall that the US has complained for several years that its diplomats have experienced some kind of debilitating sonic attacks that are causing outright brain damage. These attacks began in Havana but spread to many other locations including Paris and Geneva. These might not seem connected. But Thich Nhat Hanh was right. Everything is connected. Why do we fail to see it? He captured it in this quote, ''People have a hard time letting go of their suffering. Out of a fear of the unknown, they prefer suffering that is familiar.'' The old ways of viewing reality stop us from finding new lenses to view it. We want to ignore whatever doesn't fit the narrative. For example, The Chief of the German Navy resigned, or rather had to resign, this week. Why? As CNN reported, ''The chief of German navy (Vice-Admiral Kay-Achim Sch¶nbach) has resigned after suggesting that Crimea would "never come back" to Ukraine, a statement that is in direct contradiction to the stance taken by the German government, the European Union, and NATO. Vice-Admiral Kay-Achim Sch¶nbach said he asked the German Defense Minister Christine Lambrecht to relieve him of his duties "effective immediately." Sch¶nbach also intimated that Russian President Vladimir Putin "probably" deserved respect.'' A first, Sch¶nbach sounds to Americans like an appeasing pacifist. But perhaps he is a realist who sees how very close to war we are, and perhaps unnecessarily close to a catastrophe.

The Moscow Times reported Foreign Minister Sergei Lavrov saying, ''If it depends on Russia, there will be no war. We don't want a war.'' The Times went on to say, ''U.S. Ambassador to Moscow John Sullivan later Friday equated Lavrov's comments on not wanting war while having Russian troops near Ukraine to having ''a gun on the table'' during negotiations.'' Then suddenly we got an announcement yesterday that Russia is pursuing greater technical cooperation with Cuba. Related? Coincidence?

Either way, we are teetering on the brink of things spiraling out of control. My father was President Kennedy's advisor during the Cuban Missile Crisis. It was a bad ten days. Today both Russia and China have hypersonic cruise missiles with speeds and precision the US cannot yet match. We'll have ten minutes, not ten days.

Is it possible that we are drifting into conflict without fully understanding the multiple chessboards and multiple pieces in play? Are we being too narrowly focused on our own perspective and not seeing the world as others do, whether rightly or wrongly? Maybe this explains why the President of Ukraine is asking the US to back off. This may be how this all ends. Imagine a world where Ukraine invites Russia in as a partner, not necessarily as a friend, but as a partner. Imagine a world where the two Koreas invite China in as a partner, not necessarily a friend, but as a partner. Would most Americans rather face a global conflagration or get back to solving the many problems of everyday life and of building a better future? Maybe there is a way to talk down the build-up? Maybe this is not about logic. Our love of peace may outweigh our desire to have this particular fight in this particular way at this particular time. That doesn't mean the end of competition. The superpowers will always compete. But it isn't often they talk themselves to the brink of a nuclear exchange. When they do, ironically, emotion might work better than rationale.

That's what Thich Nhat Hanh said:

''When you plant lettuce, if it does not grow well, youdon't blame the lettuce. You look for reasons it is notdoing well. It may need fertilizer, or more water, orless sun. You never blame the lettuce. Yet if we haveproblems with our friends or family, we blame the otherperson. But if we know how to take care of them, they willgrow well, like the lettuce. Blaming has no positiveeffect at all, nor does trying to persuade using reasonand argument. That is my experience. No blame, noreasoning, no argument, just understanding. If youunderstand, and you show that you understand, you canlove, and the situation will change''

China and Greenland: Debunking the 'Debt Trap' Scenario '' The Diplomat

Mon, 31 Jan 2022 21:32

The Debate | Opinion Postulating a Chinese debt-trap scenario for Greenland runs counter to existing evidence, including Greenland's trade interests, Denmark's ongoing policies, and the growing role of the US.

Credit: Depositphotos AdvertisementIn the recent Diplomat article ''Is China's 'Debt-Trap Diplomacy' in Greenland Simply on Ice?'' a claim is made that Greenland is at ''high risk'' of falling into a Chinese debt trap as Beijing continues to expand its economic interests in the Arctic. In addition to the overall concept of Chinese ''debt-trap diplomacy'' being subject to considerable dispute and reconsideration based on recent research, an examination of Greenland's political and economic status, as well as the present state of Chinese investment on the island, offers negligible evidence that Greenland is at all vulnerable to present or future predatory Chinese loan practices.

First, Greenland has a very low debt-to-GDP ratio '' in fact Greenland would have the fourth-lowest debt-to-GDP ratio in the European Union, if Greenland was a member '' and sound public finances with a subsidy from Denmark of about 20 percent of Greenland's GDP.

The notion of debt traps, including in relation to China, relates to countries that struggle to gain access to regular funding, and Greenland does not fit into that category. Greenland today is nowhere near being vulnerable to such a scenario. Greenland's gross debt, counting both national, municipal, and government-owned company debt was at 27 percent of GDP in May 2021, and the net debt at 3.7 billion Danish krone ($563 million), which equates to 18 percent of GDP. For comparison, Denmark has a gross debt representing 42.1 percent of GDP and the European Union has a combined 90.1 percent of GDP. Internationally, Greenland has a very low debt to GDP ratio.

The initial article had asked whether an independent Greenland could reject Chinese funding and thus avoid falling into a Chinese debt trap. In answering that question, the article claimed that ''a majority'' of Greenland's GDP is financed by Denmark. Yet, as the latest figures (2020) detail, direct subsidies from Denmark amounted to 3.959 billion krone, equating to 19.67 percent of the total Greenlandic GDP at 20.123 billion krone. One could argue that the actual number is closer to 25-30 percent of GDP, counting indirect expenses as well, based on an estimation made on the 2014 report ''Til Gavn for Gr¸nland'' (''To the Benefit of Greenland'') from the University of Copenhagen, but that is still far from being a majority, and this distinction is essential when asking whether Greenland is vulnerable to future external debt trauma after independence.

Diplomat BriefWeekly NewsletterNGet briefed on the story of the week, and developing stories to watch across the Asia-Pacific.

Get the Newsletter Second, Greenland's current politics need to be carefully considered when evaluating the possibilities for future Chinese investments. After the April 2021 Greenlandic elections, Inuit Ataqatigiit formed a coalition with Naleraq, ousting the social democratic Siumut party. After having led government coalitions since 2013, Siumut had promoted the construction of three international airports, (two large and one smaller), in Ilulissat, Nuuk, and Qaqortoq, with the aim of allowing direct flights into regions that could develop tourism and allow for the export of high-quality fresh fish products straight to larger urban markets. Siumut and its allies had voted in 2013 to allow uranium mining to increase the prospect of generating larger incomes to the Greenlandic Resource Fund, which would allow Greenland to rapidly become financially and subsequently politically independent.

Enjoying this article? Click here to subscribe for full access. Just $5 a month.

IA has favored a more cautious approach on both airports and mining, and during the election campaign the party mainly focused on the ambition of banning the rare earth element and uranium mining project at Kuannersuit close to the city of Narsaq. This project was overseen by an Australian firm, in cooperation with China's Shenghe Resources, but it is now in abeyance. As well, the decision by the IA-led government to halt oil and gas surveys in Greenland has meant that the possibility of Chinese fossil fuel investment there has also faded. The only major extraction project left in Greenland involving a Chinese partner is the planned zinc mine at Citronen Fjord, but its timetable remains undecided, and even that project seems to pivoting toward the renewed American investment interest in Greenland. China's economic footprint in Greenland has shrunk considerably just over the past two years, which has reduced the possibility of Beijing assuming a greater say over Greenland's economic affairs in the near term.

Claims that the funding controversy over the Chinese Communication Construction Company (CCCC) was due to CCCCs offer to fund the airport construction projects are misleading at best. The reality is more complicated, as the Greenlandic government prequalified CCCC for the airport projects, which led to Danish and U.S. worries that said bid would include a funding pledge. Yet CCCC never made a funding bid, nor did CCCC state that they planned to do so. Then-Danish Minister of Defense Claus Hjorth Frederiksen had even stated that CCCC could build the airports without Danish interference, if funding was from Danish and Greenlandic sources. Ultimately, CCCC decided not to present a bid in June 2019 after the Danish government offered its own financial support for the projects.

Third, the argument that the mitigation of climate change would be a financial burden to Greenland also requires a second look. Climate change has two potential costs for Greenland. One cost involves thawing permafrost, which may bring an increasing need for housing construction, but the overall cost would be financed through rent for government or municipally funded housing or would be privately held, as people build new homes based on mortgages. The other cost is socioeconomic. When fish stocks migrate northwards with increasing ocean temperatures, making a living off coastal fishing becomes harder for certain areas, while others benefit. This cost can be mitigated through relatively inexpensive political measures such as re-educating unemployed people to work in tourism instead after the construction of the new airports or through increased economic redistribution. However, increasing ocean temperatures also bring new species into Greenlandic waters, allowing for more open ocean fishing, which brings new income to Greenland. Thus, climate change is absolutely going to complicate Greenland's economic mosaic in the coming years, but it does not track that one outcome will be the greater need for risky Chinese funding.

AdvertisementIn sum, the scenario of current Greenlandic finances leading to a cash-strapped independent Greenland in the future does not sufficiently consider either economic realities or political interests. Of the parties that favor Greenland independence, almost all of them state that political independence from Denmark requires prior financial independence. That is why Greenlandic elections ever since Greenland and Denmark passed the 2009 Self-Rule Act, granting Greenland self-determination, have centered on financial independence. There is no question that most Greenlanders vote for pro-independence parties, but almost all the parties promote a responsible path toward complete self-government via first developing solid finances. That is also why mining at Kuannersuit has been a divisive issue between historical coalition partners Siumut and IA, with the Chinese firm Shenghe ultimately getting caught in the middle.

Postulating a Chinese debt-trap scenario for Greenland not only runs counter to existing evidence, it also does not consider Greenland's trade interests, (including its current policy in being ''open for business,'' seeking a variety of different economic partners), Denmark's ongoing policies of shielding Greenland from perceived threats (including from Beijing) to its economic sovereignty, and the growing role of the United States, which for the past two years has also sought to engage Greenland more directly, including potentially as an independent state. Given the current political (and environmental) state of the Arctic, it is important to avoid tropes and suppositions in understanding the challenges facing its populations, including in the case of Greenland.

Greenland: what is China doing there and why? | Presence before power

Mon, 31 Jan 2022 21:32

There was more to Trump's offer to buy Greenland than the callous bravado of a property mogul. Greenland's geostrategic importance is recognised by all the great powers, except, perhaps the EU.

A geopolitical timeline of Greenland

1946 | United States offers to buy Greenland

1950 | US opens Thule Air Base

1972/1973 | The Kingdom of Denmark enters European Communities

1979 | The Kingdom of Denmark grants home rule to Greenland

1985 | Greenland leaves European Communities

2004 | The Kingdom of Denmark ratifies United Nations Convention on the Law of the Sea (UNCLOS)

2008 | Greenlanders vote in favour of the Self-Government Act

2012 | China's Minister of Land and Resources visits Greenland

2014 | First Memorandum of Understanding between Greenland Minerals and Energy (GME) and China Non-Ferrous Metal Industry's Foreign Engineering and Construction Co. (NFC)

2014 | The Kingdom of Denmark claims an area of 895,000 km2 extending from Greenland beyond the North Pole to the limits of the Russian Exclusive Economic Zone

2015 | Minister Qujaukitsog talks about airport, port, hydroelectric and mining infrastructure development with Sinohydro, China State Construction Engineering, China Harbour Engineering

2016 | Shenghe Resources buys one-eighth of Greenland Minerals and Energy stocks, which develops a uranium and rare-earth site at Kuannersuisut (Kvanefjeld)

2016 | State Oceanic Administration signs agreement with Greenlandic ministry on the construction of a research station

2016 | Danish government stops Hong Kong-based General Nice from taking over the abandoned naval base Gronnedal

2017 | Prime minister visits China

2017 | Ironbark appoints NFC to develop the Citronen Fjord Zinc Mine, exploitation rights remaining with the Australian company until 2046

2018 | High-level ceremony to launch the process of building a satellite station that could be used for the Beidou navigational system, widely reported in China but unknown to Greenlandic authorities

2018 | China Communications Construction Company bids to build airports in Greenland, prompting Danish government to finance half of the airports

4.1 The presence of voids (II): how China came to GreenlandTrump's failed attempt to buy the autonomous territory of Greenland was not a first: after the Second World War, in 1946, President Truman also attempted to buy the constituent of the Kingdom of Denmark. Only four years later, the US opened Thule Air Base, currently the US Armed Forces' northernmost base, demonstrating US interest in the area .

As Greenland was not autonomous until 1979 it joined the European Community as a county, following the Kingdom of Denmark's accession in 1973; six years later, Greenland was granted home rule. Subsequently, in 1982 Greenland voted to leave the European Community , and actually left in 1985, to obtain the status of an EU overseas country and territory (OCT). Similar to Iceland's motivations to not accede the EU, Greenland left the EEC following disagreements over Common Fisheries Policy and to regain autonomy over Greenlandic fish resources.

Nevertheless, as an OCT, Greenland's citizens remain EU citizens under treaties and Danish national law. In contrast to other OCTs, EU financial support to Greenland is provided by the general budget, on basis of the Greenland Decision.>>[62] The Multiannual Financial Framework 2014-2020 indicated an amount of ''¬217.8 million to be allocated to Greenland as financial assistance.>>[63] As such, Greenland is not eligible for budget support from the European Development Fund (EDF). It can, however, apply for an EDF regional cooperation programme for all OCTs that is aimed at sustainable use of natural resources, for which ''¬16-18 million was made available.>>[64] Additionally, Greenland is eligible for general EU programmes and the aforementioned loan opportunities provided by the European Investment Bank.

For the MFF 2021-2027 , the European Commission has proposed a sum of ''¬500 million (current prices) to be allocated to OCTs, of which ''¬225 million (45%) is to be allocated to Greenland and another ''¬225 million to the other OCTs. There is an additional ''¬15 million available for regional integration projects that are open to all OCTS including Greenland (this is a project similar to the ''¬16-18 million for natural resources of the 11th EDF).>>[65] This means that EU funding for Greenland is unlikely to increase very much and will continue to be about ''¬30 million per year. This is unlikely to rise, as after Brexit the only EU member states with OCTs are Denmark, the Netherlands (in the Caribbean) and France (mainly in the Pacific). Only the latter is keen to increase the amount for OCTs, with the former two known to be frugal states when it comes to the EU budget, which they wish to constrain. Therefore, even if various EU insiders realise the strategic importance of Greenland (and the Arctic as such), more funding is not on the cards. The EU nonetheless still gives more than the USD 12 million per year the US has recently offered as support to Greenland, and which is considered part of its effort to reduce China's influence on the island.>>[66]

In 2008, Greenlanders voted in favour of the Self-Government Act. This Act provided the Greenlandic authorities with increased autonomy , including the possibility 'to negotiate and conclude international agreements with foreign states and international organisations, which exclusively concern Greenland and entirely relate to the fields of responsibility taken over by Greenland'.>>[67] Matters that directly affect defence and security policy are not covered by the Self-Government Act. Nevertheless, this Act leaves room for Greenland to conclude agreements with foreign states, including China.

Given the strategic Arctic coastal dimension and the enormous reserves of natural resources, Greenland is highly attractive to foreign states, including China . China's interest in Greenland is recent '' it dates back to 2005 when the then-Premier of Greenland, Hans Enoksen, paid a visit to China. In 2011, Greenland's minister for industry and natural resources was the next to pay a visit to China, being welcomed by the vice-premier.>>[68] Chinese interest in Greenland's natural resources has been confirmed with the visit of China's then-Minister for Land and Resources, Xu Shaoshi, in April 2012.>>[69] The various visits carried out by representatives of both China and Greenland demonstrate their mutual interests. While for China the focus is on polar research, natural resources and infrastructures, Greenland is looking for investments to further develop its economy,>>[70] as currently, China serves mainly as one of the most important markets for the Greenlandic fishery industry.>>[71] China has become the second most important export destination for Greenland, although it still imports very little from China.

Source: OEC, Greenland Country Profile , 2017.

In 2013, Greenland repealed a law banning the mining of radioactive material and rare earth elements in order to diversify its economy.>>[72] To combine this with the erosion of the Greenland ice sheet, which makes more areas of Greenland open for mining projects, ensures increased (economic) opportunities. Consequently, since 2013 there has been greater cooperation between China and Greenland in the field of natural resources .

The first clear sign was the Memorandum of Understanding (MoU) in 2014. The non-binding MoU was signed between the Australian company Greenland Minerals Energy (GME) and China Non-Ferrous Metal Industry's Foreign Engineering and Construction Company (NFC). Under the MoU, GME and NFC will create a ' fully-integrated global rare earth supply chain '.>>[73]

In addition, the most visible Chinese mining venture in Greenland is the Kvanjefjeld Project. China's Shenghe Resources bought 12.5 percent of GME's shares, which are of particular interest considering that GME calculated that about 270,000 tons of uranium are deposited at Kvanefjeld.>>[74] In August 2018, GME and Shenghe agreed upon an MoU, which gave Shenghe the opportunity to take the lead in the processing and marketing of materials extracted from the Kvanefjeld site. In addition to the Kvanefjeld site, Ironbark, in 2017, appointed the NFC to develop the Citronen Fjord Zinc Mine project further, while the right to exploit the mine remains with Ironbark. In 2019, further steps were taken towards commencing mining operations when it was announced that Shenghe would be partnering with another Chinese firm, China National Nuclear Corporation, to enhance the procedure for separating rare earth elements from uranium and thorium deposits at the Kvanefjeld site.>>[75]

It is clear that China considers Greenland's minerals of strategic value, but they are for the EU as well. The EU's Institute for Strategic Studies recently pointed out that exploitation of rare earth elements in Greenland would reduce a significant strategic EU vulnerability, as it now relies on China for a majority of critical rare earth elements used for the EU defence industry.>>[76] It would bolster its technological sovereignty, the ability to digitalise European armed forces, if the EU had direct access to these rare earth elements. This would ensure a proper implementation of the European Commission's 2020 Industrial Strategy. In the midst of the Corona crisis, calls to become less dependent on China are on the rise, and this point may well be taken up more seriously in Brussels now than it was a year ago.

Next to natural resources, infrastructure has also become one of the main pillars behind China's presence in Greenland. This has become apparent in various talks between Greenlandic authorities and potential Chinese investors, as early as 2012. Moreover, during a visit to China in 2015, Minister Qujaukitsoq outlined Greenland's infrastructural development plans (including for airports and hydraulic and mining projects) to representatives from Sinohydro, China State Construction Engineering, and China Harbour Engineering, a clear sign of continued Chinese interest in investing in Greenland.>>[77] Currently, Greenland, together with Iceland, invites the highest levels of Chinese investments relative to GDP of all Arctic countries.

Chinese Investment in Arctic Littoral Nations, 2012-2017

Population

GDP

GDP per capita

Number of Transactions

Average Transaction Size (in USD)

Total Value (Billion USD)

% of GDP

Canada

35,362,905

$1.53 trillion

$46,400

107

$442.1

$47.3

2.4%

Greenland

57.728

$1.06 billion

$37,600

6

$33.4

$2.00

11.6%

Iceland

335.878

$20.05 billion

$49,200

5

$30.8

$1.2

5.7%

Norway

5,265,158

$370.60 billion

$69,400

17

$147.9

$2.5

0.9%

Russia

142,355,415

$1.28 trillion

$26,900

281

$691.7

$194.4

2.8%

USA

323,995,528

$18.62 trillion

$57,600

557

$340.6

$189.7

1.2%

Total

-

-

-

884

$508.66

$449.66

-

Source: Rosen, M.E. and Thuringer, C.B. 2017. Unconstrained Foreign Direct Investment: An Emerging Challenge to Arctic Security , Arlington, VA., CNA.

Chinese interest in Greenlandic infrastructure becomes clearer when looking at the attempt of Hong Kong-based company General Nice to take over the abandoned naval base Gr¸nnedal in 2016. Here we see that when strategic interests are at stake, Denmark steps in.

Then-Prime Minister, Rasmussen, allegedly, prevented General Nice from acquiring the naval base, confirming Danish concerns about the prospects of a growing Chinese presence in Greenland.>>[78] A similar situation occurred in 2018, when the Danish government was prompted to finance half of the airports in Greenland. This was a reaction to China Communications Construction Company's bids to build the respective airports. This was another indication of the Danes not being eager to let Chinese involvement in Greenland grow extensively .>>[79]

Finally, China has significantly invested in the establishment of research stations over the last years. In general, Beijing is determined to ensure it is a frontrunner in the Arctic, which closely relates to their objectives.>>[80] To this end, Beijing aims to ensure that Chinese companies most effectively seize the new opportunities in the Arctic.>>[81] The core of Chinese activities in the Arctic has centred around building a solid Chinese polar research capacity, with a specific focus on climate change. In addition, these research stations are essential for China's civil-military 'BeiDou-2' satellite navigational system. >>[82] In line with these ambitions, China has plans to establish a research station in Greenland. Back in 2016 the State Oceanic Administration had already signed an agreement with the Greenlandic ministry on the construction of a research station.>>[83]

In conclusion, the void created when Greenland was given greater autonomy from central authorities in the Kingdom of Denmark and subsequently left the EEC was happily filled by China. Even though the Kingdom of Denmark remains responsible for foreign policy and defence, Greenland can now conclude international agreements with foreign states on its own. This raises issues for both the Kingdom of Denmark and the EU.

4.2 A contested presence? A strategic perspective on China's presence in GreenlandAgainst an emerging great power competition in the Arctic, Greenland has surfaced as a potential sore point in Danish-Chinese relations and an upcoming front in Sino-American geopolitical rivalry.

Chinese investment has put significant pressure on the political relationship between Nuuk and Copenhagen . Greenland, eager to diversify its economy away from a dependence on the seafood industry and Danish financial aid, mainly sees the economic opportunities that arise from increased cooperation with China.>>[84] Meanwhile, the Kingdom of Denmark has met Beijing's presence on the island with strong opposition, perceiving it as an infringement of Greenlandic sovereignty and, in turn, a potential security threat to the entire Kingdom.>>[85] The Kingdom of Denmark's approach towards governance of Greenland is balanced on competing factors of security and support for local decision making. On the one hand, Copenhagen is interested in keeping Greenland as part of the Kingdom due to its strategic significance in Denmark-US relations and the access to the Arctic it provides. On the other hand, it has committed to a policy of expanding Greenland's autonomy, which could eventually move towards full independence.>>[86]

An example of this dilemma is a disagreement on the mining of uranium and rare earth elements, which, it was argued, falls under national security policy in Copenhagen and under local resource extraction in Nuuk.>>[87] This issue was ultimately resolved in 2016, allowing the Kvanefjeld project to proceed.>>[88] Another example were the prospects of Chinese financing for the construction of three commercial airports in Greenland, which was quickly shot down by Copenhagen after the Pentagon raised its concerns.>>[89] With Danish attempts to securitise certain economic sectors, China's economic presence on the island is expected to remain a significant factor in ongoing discussions about future Greenlandic independence .>>[90] Greenland's plan to open a diplomatic representation in China seems to suggest a closer alignment between the two than the Kingdom of Denmark and the US would desire.>>[91]

It is important to mention, however, that were Greenland to open a representation in China, as it has recently announced, its representatives would function as Danish diplomats. Moreover, such a representation would be responsible for diplomatic contact with East Asia in its entirety, and not for China alone.>>[92] Nevertheless, significant debate is still expected in the autumn on this matter and it is therefore not certain that a Greenlandic representation in China similar to the one that exists in Brussels would materialise.

On the other side of the Atlantic, the strategic significance of Greenland has been recognised with renewed vigour under the Trump administration .>>[93] Recently, the US State Department declared that:

the United States remains committed to increasing our already robust engagement with Arctic allies and partners. Our strong partnerships with the people of Denmark and Greenland help us better coordinate our efforts in this strategically important region. >>[94]

To enhance its physical presence beyond Thule Air Base, the US has allocated half a million dollars to re-establish a consulate on Greenland.>>[95] Additionally, plans for greater strategic cooperation between the US and the Kingdom of Denmark were announced in December 2018, and more recently in April 2020.>>[96]

So far, Sino-American confrontation on Greenland has only materialised in issues of direct strategic concern to the US. Washington pushed back against Chinese investment plans for Greenlandic airports, fearing it would be used by Beijing to gain a military foothold, whereas Chinese participation in the mining industry has received less attention.>>[97]

Compared to China and the US, EU engagement with Greenland is like a drop in the Arctic Ocean, despite it paying about ''¬30 million per year . While the Arctic rises in geopolitical and geo-economic significance, the EU has been slow to reconsider its strategic interests. In a strategic note published in 2019, the European Political Strategy Centre recognised the need for the EU to step up its engagement with Arctic states and other stakeholders. To this end, it recommended that the EU adopt 'a more strategic, visible and integrated' approach following the Chinese example , as well as to open a 'programme office' or 'open contact point' in Greenland.>>[98] While Greenland has had a representation office in Brussels since 1992, the EU has no official representation to match the US diplomatic or Chinese commercial presence.>>[99] The Commissions Work Programme of 2020 does not refer to the need to update EU Arctic Policy.>>[100]

To summarise, the greater accessibility of mineral deposits has turned Greenland from a geopolitical void into a focal point . China's economic interests in the mining sector and infrastructure projects have put serious strain on relations between the Kingdom of Denmark and Greenland, who struggle to agree what types of foreign investment fall under whose jurisdiction. At the same time, both governments have to manage their relations with the US. The US, in turn, is increasingly assertive towards a Chinese presence in such close proximity to its borders.

BLM transferred millions to Canadian charity to buy mansion formerly owned by Communist Party: report | Fox News

Mon, 31 Jan 2022 20:07

NEW You can now listen to Fox News articles!

Black Lives Matter (BLM) moved millions of dollars to a charity in Canada run by the wife of co-founder Patrisse Khan-Cullors to purchase a mansion that used to be the headquarters of the Communist Party of Canada, according to public records reviewed by the New York Post.

M4BJ, which is a non-profit based in Toronto that was set up in part by Janaya Khan, bought the 10,000-square foot mansion for $6.3 million in July 2021. Khan is the wife of Khan-Cullors, a self-professed Marxist who helped found Black Lives Matter Global Foundation Network.

Patrisse Cullors participates in the peaceful march in Hollywood, California, on Sunday, June 7, 2020. Thousands of people participated in todays peaceful protest against police sparked by the death of George Floyd. (Francine Orr/ Los Angeles Times via Getty Images)

Last year, Khan-Cullors resigned from the organization after an investigation revealed that she spent $3.2 million on homes in Georgia and Los Angeles. She reportedly denied that the homes were purchased with donations to BLM.

The purchase of the Toronto mansion, which is also called Wildseed Centre for Art and Activism, drew criticism from within the organization.

"For BLM Canada to take money from BLM Global Network [Foundation] for a building without consulting the community was unethical," Canadian BLM activists Sarah Jama and Sahra Soudi recently said. "For BLM Canada to refuse to answer questions from young Black organizers goes against the spirit of movement-building."

According to a recent investigation by the Washington Examiner, two activists who were supposed to assume leadership after Khan-Cullors' resignation left abruptly in September.

WHO CONTROLS BLACK LIVES MATTER'S $60M WAR CHEST?

Cullors stepped down from her role as executive director of the activist group's central foundation last year amid questions about her finances. Cullors was questioned intensely on a series of real estate investments and property purchases, leading to criticism for her perceived opulence while claiming to be a Marxist.

Patrisse Cullors is one of the three co-founders of the Black Lives Matter movement. She participated in the peaceful march in Hollywood, CA today Sunday, June 7, 2020. (Francine Orr/ Los Angeles Times via Getty Images)

After Cullors resigned, BLM told the media that two new leaders would hold co-executive positions of leadership moving forward, which never happened.

"Although a media advisory was released indicating that we were tapped to play the role of Senior Co-Executives at BLMGNF, we were not able to come to an agreement with the acting Leadership Council about the scope of our work and authority," wrote Makani Themba, one of the announced executives who never assumed office. The statement alleged to also represent Monifa Bandele, the other proposed BLM senior executive.

BLACK LIVES MATTER CO-FOUNDER PATRISSE CULLORS TO STEP DOWN AMID QUESTIONS ABOUT FINANCES

"As a result, we did not have the opportunity to serve in this capacity. We wanted to be sure to inform our community of this fact as we move on to serve our movement in other ways," Themba wrote.

CLICK HERE TO GET THE FOX NEWS APP

BLM did not immediately respond to Fox News' request for comment.

Marsh bringing 'mother of all school choice bills' - Alabama Daily News

Mon, 31 Jan 2022 16:45

By MARY SELL, Alabama Daily News

State Sen. Del Marsh said he's filing ''the mother of all school choice bills'' and expects it to get approval in its first committee on Wednesday.

Dubbed the Parents Choice Act, the bill would allow for education savings accounts in which parents can retain their portion of education tax dollars to spend on alternative schooling for their children, including private school or homeschool.

If it becomes law and is fully implemented by the 2024-25 school year, the bill would provide state funding '-- now about $6,500 '-- to any K-12 students, including those students in public school, private school and homeschool, no matter their financial status.

''These are state dollars and those dollars should be available to parents to decide what is best for their children,'' Marsh, R-Anniston, said Saturday when discussing a draft of his bill with Alabama Daily News.

Meanwhile, Marsh said, the state is spending more money on a public education system with declining enrollment and last or near last spots in nation rankings.

''The perception is that Alabama doesn't care about education,'' Marsh said. ''I think that's a very dangerous place to be, especially when you're trying to improve your economy, improve your quality of life.

Other states have pursued similar policies. West Virginia has an education savings accounts law on the books and the Georgia Legislature is considering one at the moment.

A fiscal note from the nonpartisan Legislative Services Agency won't be available until the bill is in committee. But Marsh said there are about 60,000 students currently in private schools and another about 10,000 learning at home.

''Fully implemented, if you look at where these kids are today, it would be a hit on the Education Trust Fund of about $420 million,'' Marsh said. ''I'm acknowledging that.''

Marsh went on to say that now is the time for his bill because there is a significant surplus in the education budget, meanwhile, federal relief money is providing billions to K-12 education.

''There is plenty of money out there,'' Marsh said.

Marsh said in recent years the annual education for K-12 and higher education has increased more than $1 billion, but student performance isn't improving. Next year's proposed education budget is a record $8.3 billion, $5.6 billion of which is for K-12. Ten years ago, the $5.4 billion education budget had $3.7 billion for K-12.

Alabama's average per-student spending is well below the national average.

Marsh gave up the Senate's top job in late 2020 to focus on a few priority bills, including school choice expansion. Last year he sponsored a bill to allow students from outside a system to enroll in its schools for a fee. It cleared the Senate Education Policy Committee but didn't get a vote in the full chamber. Pushback from some education groups was strong.

''I thought, if I'm going to have to put up with all this, let's just go for all of it,'' Marsh told Alabama Daily News.

Earlier this month, Marsh said he wouldn't file a bill this session unless he knew it had support. Now, he seems assured.

''I'm filing it Tuesday and I'm going to come out of committee Wednesday,'' he said. The bill will start in the Senate Education Policy Committee.

Parents Choice Bill by Todd Stacy on Scribd

The bill creates education savings accounts in which the state treasurer deposits funds ''to pay qualifying education expenses of a participating student'...''

The bill defines ''education service providers'' as individuals or organizations that receive payments from the education savings accounts to provide ''educational goods or services to participating students.''

That can include homeschools. Marsh said during the COVID-19 pandemic, teaching their children at home became the only option for many parents.

COVID and test scores aside, Marsh said it's time to change how education is funded.

''As you look in the future at the different way we're going to have to educate kids and options, it's time to move to a parent's choice model,'' Marsh said.

According to the American Federation for Children, a school choice advocacy group, 22 states last year approved legislation either creating or expanding choice options.

Marsh's bill also makes it easier for students to attend public schools they don't live near, but it doesn't require any school '-- private or public '-- to accept students.

''If Mountain Brook says they don't want to do this, that's fine,'' Marsh said. ''On the other hand, what Mountain Brook could do if they wanted to, they could say, 'OK, we're gonna have 50 slots available this year. Our local citizens pay another $2,000 on top of the state money. If you want to come to Mountain Brook, bring your $6,500 and bring another $2,000 and you can go to school here.'

''That's their choice. They can come up with whatever works for them.''

Marsh is not seeking reelection, but many of his colleagues are. He waited until after Friday's 2022 candidate qualifying deadline to circulate the draft. Marsh said he didn't want to file it when focus was on last week's special session on American Rescue Plan Act funds.

''To me, this should be the most important bill of the session '... I want the spotlight on school choice.''

If approved by lawmakers and Gov. Kay Ivey, the law would go into effect July 1.

Only students who are enrolled in and attending a public school or being home schooled, or entering kindergarten, may apply for participating student status for the 2022-2023 school year.

The next school year, the program would be opened to students attending private schools if their family has an adjusted gross income up to 200% the federal poverty level for the preceding tax year. For a family of four, that's about $53,000. The state's median household income is about $50,536, according to the U.S. Census Bureau.

By 2024-2025, any student, regardless of income or where they attend school, could apply to the program.

A seven-member board would oversee the choice program and would include the state treasurer, finance director and four governor-appointed parents.

The board may solicit and accept financial donations, including money and property, to fund education savings accounts. The board can audit an educational service provider that ''routinely failed to provide students with promised educational goods or services'' and can also bar from the program providers it determines ''intentionally and substantially misused education savings account funds.''

Participating students and schools are required to maintain compliance withbthe constitution and bylaws of the Alabama High School Athletic Association member schools, according to the bill.

Opinion: After COVID vaccine menstruation findings, a sigh of relief '-- and indignation | Opinion | DW | 13.01.2022

Mon, 31 Jan 2022 16:07

As one woman who experienced an irregular menstrual cycle after the COVID-19 vaccine, Sonya Diehn feels reassured that this has now been scientifically acknowledged. But why has it taken so long?

Soon after the rollout of COVID-19 vaccines, stories began to emerge that some people were experiencing changes to their menstrual cycles after getting vaccinated.

For a long time, this did not get much media attention, and numerous medical experts continued to assure the public that the COVID-19 vaccines did not cause these side effects. Such stories remained confined to conversations, internet forums and social media.

I received my own first dose of the BioNTech-Pfizer vaccine in summer. Though some people had told me how sick they felt after receiving it, I was relieved to have only moderate side effects.

A month later, I got my second dose '-- and then off we were, on family vacation.

I was scheduled to get my period right at the start of the trip. I had one day of heavy bleeding, none at all the next day.

Sonya Diehn is a senior editor at DW

Then, I proceeded to bleed for more than a week, nearly the duration of the vacation. The bleeding was quite heavy, and I also had more pain than usual. For me, this was not normal.

I got scared. I had read about an extremely rare blood-related side effect of mRNA vaccines, immune thrombocytopenia '-- a lack of platelets '-- and was concerned this could have been happening to me, with excessive vaginal bleeding as a possible symptom.

I felt anxious and did some serious consulting with Dr. Google. Eventually, the bleeding let up and the mega-period finally finished.

And, though I felt alone in my fear and anxiety, I most certainly was not.

COVID vaccines can affect menstruation Now, a first-of-its-kind, women-led, peer-reviewed study has confirmed the experience of people who menstruate around the world: COVID-19 vaccines can affect periods.

With a dataset of almost 4,000 women, both vaccinated and not, using a menstrual cycle-tracking app, researchers found a clinically significant shift in the cycles of newly vaccinated individuals, lasting nearly one day longer on average.

Cycles typically returned to normal within a month or two, which was the case with me, as well.

This research has given women like me a sigh of relief '-- what I experienced was abnormal, but normal '-- and yet I'm left with a lot of questions.

Most importantly: Why were we not informed of this potential side effect before receiving the vaccine?

It turns out that menstrual information is not tracked in clinical studies of COVID-19 vaccines. Not to mention, menstrual side effects are not tracked in VAERS, the United States-based database that allows vaccine recipients to enter possible side effects themselves.

This is frustrating '-- women deserve to be listened to, and everyone deserves to be informed.

Despite its importance for women's health, talking about periods remains largely taboo

Genuine complaints brushed away Menstruation is among the most basic benchmarks for the health of women in reproductive age, so any changes are a big deal. Yet talking about menstruation remains taboo.

Time and again, reports of altered cycles after receiving COVID-19 vaccines have been minimized and dismissed '-- especially by well-meaning proponents of vaccination trying to counter unfounded claims that vaccines could harm fertility.

Even after the menstruation study was released, I was reading headlines that downplayed its conclusions.

Of course, some people experienced no changes in their menstrual cycles, or none that they noticed. But the lack of information could have a strong psychological effect on people who do experience significant changes without knowing why.

Perhaps they were trying to get pregnant. Or perhaps they were hoping to avoid pregnancy. Perhaps, like me, they felt anxious or fearful about not being "regular."

Criticism or caution about vaccines is often swept aside as being irrational or the delusions of conspiracy theorists. Yet it should be possible to discuss any legitimate issue without shame or punishment.

Against the background of the ongoing culture wars around vaccines, I am as pro-vaccination as it gets. But this experience shook my position.

I don't feel like science has failed here; I feel like people have failed. In their zeal to prove that vaccines are safe, vaccine proponents ignored actual experiences.

As a result of medical experts not listening to valid concerns, it's possible that some women have lost faith in vaccination.

We need to remove the taboos around discussing periods. We need to make female reproductive health more central in education and health care.

Society, and science, need to listen to women.

If not, both may suffer.
ALL VIDEOS

VIDEO - Morgan Freeman on Black History Month - YouTube

VIDEO - (22) Andy Ng´ ðŸ"¸'ðŸŒ on Twitter: "At the Portland city council meeting, a comedian (@alexstein99) joined to say he's part of #Antifa & appreciates the drugs available in city. He thanks @tedwheeler for not allowing police to respond when

Thu, 03 Feb 2022 15:43

Andy Ng´ ðŸ"¸'ðŸŒ : At the Portland city council meeting, a comedian (@alexstein99) joined to say he's part of #Antifa & appreciates th'... https://t.co/z8nahiDmeu

Thu Feb 03 00:41:26 +0000 2022

VIDEO - (23) John E. Montana on Twitter: "Why do we need a #FOIA request to discover that the #FRB has frittered away $130 Trillion of our $? The word "credit" comes from the Latin verb credere, which means to believe & to trust. I'm #Fed up believing & t

Thu, 03 Feb 2022 15:38

John E. Montana : Why do we need a #FOIA request to discover that the #FRB has frittered away $130 Trillion of our $? The word "credi'... https://t.co/K9TGfNENn0

Tue Feb 01 18:47:12 +0000 2022

VIDEO - (20) MRCTV on Twitter: "In preparation for job numbers to be released, Psaki makes it clear that 9 million people called out sick because of omicron at the time data was taken. https://t.co/j1fsJGwWfK" / Twitter

Thu, 03 Feb 2022 15:19

MRCTV : In preparation for job numbers to be released, Psaki makes it clear that 9 million people called out sick because o'... https://t.co/MXP8G1IIxQ

Mon Jan 31 18:31:18 +0000 2022

Craig : @mrctv Is this Jen's way of saying people get fired when they call in sick, and Americans need guaranteed paid sick leave?

Thu Feb 03 13:30:31 +0000 2022

Tom Dewire : @mrctv Socky was a clothes dryer in a prior life'...set to 'perpetual spin cycle'

Thu Feb 03 11:53:37 +0000 2022

matt : @mrctv She think people are that damn stupid?

Thu Feb 03 11:49:55 +0000 2022

VIDEO - BREAKING: From the ground at the Alberta border - YouTube

VIDEO - Dania Beach residents tired and angry about noise coming from new FPL plant

Thu, 03 Feb 2022 12:38

DANIA BEACH, Fla. '' Sleepless nights and crazed mornings; that's how some residents describe living near the new FPL Dania Beach Clean Energy Center.

''Sometimes they turn up,'' said resident Louis Toll. ''I guess upon power demand.''

Many longtime residents off Southwest 38th Terrace in Dania Beach told Local 10 News the noises periodically coming from the plant are deafening and sometimes continue for 24-hours straight.

''Laying in bed, it doesn't matter,'' said resident, Stacy Toll. ''You put earplugs in with a pillow on top, nothing works.''

Her husband Louis added, ''The entire house vibrates. It sounds like there's an airplane or a subway.''

Resident Lisa Esmer said she is worried about her windows and is considering replacing them with impact glass now.

According to Dania Beach City leaders, FPL began performing tests at the center which is expected to go online in June.

A post on the city's Facebook page reads in-part, ''As an essential part of preparation for the Clean Energy Center startup, all of the steam piping is required to be cleaned. Because of this, large amounts of steam can be seen in the air above the plant.''

Ad

It continues, ''The release of this steam is much louder than the plant will be when it begins regular operations. This is only temporary. The cleaning will end around February 18th.''

Several residents said the idea of living with the noise for several more weeks is sickening and some are considering legal action.

Some, like Stacy and Louis Toll told Local 10 News they knew about the plant but never expected anything like this.

''Listen, we bought here. We knew there was a power plant,'' said Louis Toll. ''The noise in the previous plant wasn't as loud.''

Esmer added the noise was ''not continuously '... and definitely not as loud.''

Dania Beach City leaders have been in regular communication with FPL. City representatives told Local 10 News the plant would not be able to open without undergoing this process.

Numerous residents around the neighborhood are frustrated, insisting they were told when the plant was under construction that it would be further away from homes and an office building would be built instead.

Ad

The city of Dania Beach released a phone number for residents. Should you have any questions, please contact The FPL Clean Energy Center Manager at (954) 797-3615.

FPL also released the following statement:

''At FPL, we continue to modernize our power generation fleet '' replacing older, outdated power plants with highly efficient facilities that produce more energy with less fuel and substantially lower emissions. The FPL Dania Beach Clean Energy Center will be one of the cleanest, most efficient power-generating facilities of its kind in the world when it enters service later this year.

FPL is currently performing testing of some of the new equipment at the plant as we prepare the facility to begin serving customers. The testing results in temporary and intermittent periods of increased noise as steam is vented from the plant. Currently we expect the temporary steam ventilation, which is causing the noise, to be completed by Feb. 18.

Ad

We understand that the increased noise has been disruptive for some of our customers in the area, and we apologize for this temporary inconvenience as we work to ensure continued reliable power generation for the community. Our team is looking at additional options to help mitigate the effects of the noise as we work to complete the testing.''

Copyright 2022 by WPLG Local10.com - All rights reserved.

VIDEO - Biden's whisper returns as he promises to end cancer. - YouTube

VIDEO - (7) Libs of Tik Tok on Twitter: "Assistant superintendent Paul Koh of @WCPSS, explains he wants to mask 2 yr olds to train them in ''mask compliance'' in preparation for the next few years: https://t.co/0cnLTSDqhx" / Twitter

Thu, 03 Feb 2022 12:13

Libs of Tik Tok : Assistant superintendent Paul Koh of @WCPSS, explains he wants to mask 2 yr olds to train them in ''mask compliance'''... https://t.co/IyrAit49eR

Thu Feb 03 00:04:12 +0000 2022

VIDEO - (6) La French ConAction..ðŸ‡ðŸ‡· on Twitter: "What Could be the Reasons Behind the Great Reset? Was the so Called Pandemic The Real Window of Opportunity to Control Populations Before Announcing the Global Financial Meltdown ? https://t.co/zvzya6

Thu, 03 Feb 2022 12:08

La French ConAction..ðŸ‡ðŸ‡· : What Could be the Reasons Behind the Great Reset?Was the so Called Pandemic The Real Window of Opportunity to Con'... https://t.co/JOg0W4yLWE

Wed Feb 02 11:55:13 +0000 2022

Alessandro : @LFCNewsMedia Exactly

Thu Feb 03 11:03:14 +0000 2022

Paddy Craig : @LFCNewsMedia Yes it was, artificially engineered to create this window.

Thu Feb 03 08:48:30 +0000 2022

Shirley Walker 3.0 : @LFCNewsMedia @ds13manon World Bank incentivised Govts, Pharma, Tech, MSM to transition from cash enterprise democr'... https://t.co/FeMZs9El6Q

Thu Feb 03 07:44:56 +0000 2022

Edward Garbarino : @LFCNewsMedia You have been witnessing a technocratic attempt at managed decline for the past two years.

Thu Feb 03 04:33:38 +0000 2022

VIDEO - Hidden data from The Fed should be today's BIGGEST story in the WORLD - YouTube

VIDEO - (2) The Post Millennial on Twitter: "Psaki encourages platforms like Spotify to censor their content. https://t.co/odaxP7hqmn" / Twitter

Wed, 02 Feb 2022 17:00

The Post Millennial : Psaki encourages platforms like Spotify to censor their content. https://t.co/odaxP7hqmn

Tue Feb 01 20:09:53 +0000 2022

Aditya Sahasranshu : @TPostMillennial I don't think I'll listen to the most idiotic fake doctor, who said HIV can be transmitted through'... https://t.co/8sbX15OgnO

Wed Feb 02 16:54:06 +0000 2022

VIDEO - Election Fraud Deniers Will Have a Hard Time Shrugging Off This 'Never-Before-Seen Surveillance Video' (Watch)

Wed, 02 Feb 2022 16:48

It is still unknown how much fraud was carried out in the 2020 election. But the narrative needs to end that the answer is "none."

Despite the widespread blanket denials from the mainstream media, surveillance video has bubbled up showing that 'mules' illicitly dumped ballots into Zuckerberg "drop boxes."

The film contains startling video evidence of "2,000 mules" dropping off what appears to be thousands of illicit ballots into the drop boxes. The details of how the evidence was gathered is recounted by researcher Kanekoa on his Substack page.

"This week surveillance footage emerged of an illegal ballot harvesting operation that took place during the 2020 election," the article notes. "True The Vote has spent the last year collecting more than 27 terabytes of geospatial and temporal data'--a total of 10 trillion cell phone pings'--between Oct. 1 and Nov. 6 in targeted areas in Georgia, Arizona, Michigan, Wisconsin, Pennsylvania, and Texas."

"The data includes geofenced points of interest like ballot drop box locations, as well as UPS stores and select government, commercial, and non-governmental organization (NGO) facilities," the article added.

"The vote monitoring organization based out of Houston, Texas, was able to take cell phone ping data and piece together that over 2,000 people'--suspected ballot harvesters'--were making multiple trips to multiple drop boxes," it continues. "From there, True The Vote gathered 24 terabytes of surveillance video on ballot drop boxes to match the cell phone data."

The findings are now being made public by acclaimed documentary filmmaker Dinesh D'Souza in the new film 2000 Mules. Watch the trailer below:

Several critical swing states in the 2020 election were given to Biden by razor-thin margins of mere thousands of votes.

VIDEO - Coming soon: Climate lockdowns? | TheHill

Wed, 02 Feb 2022 16:42

The past two years have been a checklist for the worst impulses of government and public sentiment. COVID allowed for supposedly temporary measures to morph into two years of ''emergency'' restrictions. But what if COVID was only the opening act, and another proclaimed crisis is the main event? Implementing significant but partial restrictions, one by one, in the name of the common good can allow for encompassing government control that results in relatively little backlash. Fear over climate change could lead to long-term soft lockdowns, given the precedent of immense growth of government power and significant support for sweeping state actions.

This isn't a right-wing fever dream. Calls for harsh government measures in the name of saving the environment are already in the parlance of influential organizations and figures. In November 2020, the Red Cross proclaimed that climate change is a bigger threat than COVID and should be confronted with ''the same urgency.'' Bill Gates recently demanded dramatic measures to prevent climate change, claiming it will be worse than the pandemic. Despite millions of people having died from COVID, former governor of the Bank of England Mark Carney last year predicted that climate deaths will dwarf those of the pandemic. Lockdowns, which significantly reduced carbon emissions during 2020, could be the solution. After all, the EU's climate service gloated, the first COVID lockdown may have saved 800 lives.

What would climate lockdowns look like? Most likely, cities and states would begin a gradual and discrete ramp-up of restrictions. During the early days of the pandemic, millions of Americans worked from home; this could become the permanent norm if special carbon taxes are put in place. Such taxes could be imposed on companies, limiting driving or air miles, and extend to individual employees. Drive to work in a car? You get hit with the tax. Children could be impacted by climate lockdowns, too. Schools, especially those heavily influenced by teachers' unions, could impose permanent online-only days. Delhi, India is already using a version of this concept to crack down on smog pollution.

At the same time, either through direct government fiat or due to ineffective green energy policies, some areas of the country could regularly experience California-style rolling blackouts. And as fossil fuels (and nuclear power) go by the wayside, consumers may be prevented from buying new gasoline cars, lawnmowers, or chainsaws.

Significant measures are already being planned to combat climate change. California will ban the sale of gasoline cars in 13 years, as will Germany. Britain plans to do the same in just eight. Prohibiting internal combustion engines could save the planet, the argument goes. As each negative weather event is blamed on climate change, government will increasingly use its restrictive tools.

While deaths from natural disasters have fallen by two-thirds over the past five decades, mostly thanks to technological innovations, elites insist that climate change is the ''biggest threat modern humans have ever faced.'' Climate lockdowns and other restrictions will be framed as saving the people of the United States, and the world, from themselves. What goal could be more noble?

Anyone against such measures could be labeled a ''climate denier'' who stands against progress '-- or simply a ''domestic terrorist.'' Defectors likely won't have much choice, anyhow. Facial recognition and plate-reading software, coupled with the impressive scope of drones, could lead to severe enforcement. Don't like the restrictions on your gas guzzler? The government could easily track its location and send automatic tickets '-- or worse. The ability for officials to depend on a significant minority of zealous supporters to enforce measures is invaluable, as well. How many COVID ''Karens'' justify their fanaticism by contrasting themselves with uneducated, rural Donald Trump Donald TrumpTrump: 'RINO' Graham 'wrong' on pardoning Jan. 6 rioters Jan. 6 panel probing Trump's role in effort to seize voting machines: report Overnight Energy & Environment '-- Virginia panel votes down Wheeler MORE supporters?

But don't expect the new rules to apply to everyone equally. During the pandemic, elites don't wear masks in private '-- only their servers, drivers and cleaners do. You will be held responsible for your personal carbon footprint, enforced by either law or social convention. But climate evangelists such as Jeff Bezos or ''climate czar'' John Kerry will receive special dispensations for their carbon use.

The pandemic proved to be the precedent of 21st century governance. The initial lockdowns were a desperate attempt to understand more about the virus and shut it down. In hindsight, the overreaction will simply provide a backdrop for the next major government overreach. If COVID could kill millions, imagine the powers the government will assume against a threat that could kill billions.

Political leaders have learned that fear prompts the public to accept dramatic curtailing of freedoms for vague promises of safety '-- they must realize the incredible power at their fingertips. COVID gave the government mouse a cookie, and power-hungry officials and bureaucrats can utilize the precedents of the past two years to institute a much longer, much more comprehensive lockdown.

Kristin Tate is a libertarian writer whose latest book is ''How Do I Tax Thee? A Field Guide to the Great American Rip-Off.'' Follow her on Twitter @KristinBTate.

VIDEO - CDC: Natural immunity stronger than vaccines alone during delta wave - YouTube

VIDEO - 'Absolutely disgraceful': Ardern's 'shameful' barring of pregnant journalist - YouTube

VIDEO - Fr. Nolan: We Have Been Lied To By Our Government In The Past - YouTube

VIDEO - Joe Rogan apologizes to Spotify and musicians

Mon, 31 Jan 2022 14:54

Joe Rogan

Vivian Zink | SYFY | NBCUniversal

Podcaster Joe Rogan apologized to Spotify on Sunday, while also addressing the controversy around his podcast. Musicians Neil Young and Joni Mitchell recently boycotted the service for continuing to host "The Joe Rogan Experience, which has been accused by medical professionals of spreading Covid misinformation. Both musicians have since pulled their music libraries from Spotify.

"I want to thank Spotify for being so supportive during this time and I'm very sorry that this is happening to them and that they're taking so much heat from it," Rogan said. Rogan also apologized to Young and Mitchell.

In a nearly 10-minute long video posted on Instagram, Rogan said he is open to changes to the show such as booking more mainstream experts after having controversial ones and doing more research on certain topics. Rogan praised Spotify for its latest decision to add content advisories to any material mentioning Covid-19, and direct its users to public health sites for more information. He also thanked the platform for its support.

"I'm not trying to promote misinformation, I'm not trying to be controversial," Rogan added. "I've never tried to do anything with this podcast other than to just talk to people."

"I do all the scheduling myself, and I don't always get it right," he added.

Rogan has been in hot water with accusations from medical professionals that he has repeatedly spread conspiracy theories about Covid-19. Spotify has also been under fire for hosting the episodes. It bought the exclusive streaming rights to "The Joe Rogan Experience" in a deal reportedly worth more than $100 million.

Earlier this month, 270 medical professionals wrote an open letter to the streaming giant asking it to take action against Rogan's podcast, accusing the company of broadcasting misinformation.

Rogan has repeatedly used its platform, with millions of listeners, to discuss the Covid-19 pandemic and vaccinations, once saying that young adults don't need to get the vaccination.

"If you're a healthy person, and you're exercising all the time, and you're young, and you're eating well...like, I don't think you need to worry about this," he said in an April episode of his podcast. But, he added that he is "not a doctor" or a "respected source of information."

Dr. Anthony Fauci, the nation's leading infectious disease expert, called out Rogan in April and said young people "absolutely" need to get vaccinated.

Rogan on Sunday also defended his decision to book Dr. Robert Malone, an infectious disease specialist who has become well-known among anti-vaccine Americans and was banned from Twitter for spreading Covid misinformation. Rogan in the past has also promoted the use of ivermectin to treat Covid-19, despite warnings that there's no proof it can be effective at treating the virus.

Subscribe to CNBC on YouTube.

VIDEO - State Department Daily Briefing | C-SPAN.org

Sun, 30 Jan 2022 16:10

January 27, 2022 2022-01-28T00:28:09-05:00 https://images.c-span.org/Files/e6c/20220127142259014_hd.jpg State Department Spokesperson Ned Price and Under Secretary of State for Political Affairs Victoria Nuland briefed reporters and responded to questions amid U.S.-Russia tensions over Ukraine. When discussing the U.S. and NATO's response to Russia's security concerns, Under Secretary Nuland said, ''We are unified in our preference for diplomacy. But we are also unified in our resolve that if Moscow rejects our offer of dialog, the costs must be swift and severe.'' Following the under secretary's remarks, State Department Spokesperson Ned Price answered questions on other topics including, aid to Afghanistan, conflict in Ethiopia, and negotiations on Iran's nuclear program.State Department Spokesperson Ned Price and Under Secretary of State for Political Affairs Victoria Nuland briefed reporters and responded to questions amid U.S.-Russia'... read more

State Department Spokesperson Ned Price and Under Secretary of State for Political Affairs Victoria Nuland briefed reporters and responded to questions amid U.S.-Russia tensions over Ukraine. When discussing the U.S. and NATO's response to Russia's security concerns, Under Secretary Nuland said, ''We are unified in our preference for diplomacy. But we are also unified in our resolve that if Moscow rejects our offer of dialog, the costs must be swift and severe.'' Following the under secretary's remarks, State Department Spokesperson Ned Price answered questions on other topics including, aid to Afghanistan, conflict in Ethiopia, and negotiations on Iran's nuclear program. close

Report Video IssueGo to Live Event"; // $('div#video-embed').html(cookieMsg); // return; // } // });

*This text was compiled from uncorrected Closed Captioning.

Related Video January 25, 2022 State Department Daily BriefingState Department Spokesperson Ned Price gave a briefing focused primarily on the standoff between Russia and Ukraine.'...

January 24, 2022 State Department Daily BriefingState Department Spokesperson Ned Price briefed reporters and responded to questions on a range of international'...

January 10, 2022 State Department Daily BriefingState Department Spokesperson Ned Price briefed reporters and responded to questions on a range of international issues.

December 9, 2021 State Department Daily BriefingState Department Spokesperson Ned Price briefed reporters and responded to questions on a range of international issues.

User Created Clips from This Video 1 minute11 views
Clips & Documents
Art
Audio Clips

ABC ATM - anchor Andrea Fujii - twitter account tracks elon musks jet (29sec).mp3

ABC ATM - anchor Andrea Fujii - US tops 30 trillion for 1st time (7sec).mp3

ABC ATM - anchor Mona Abdi - kansas woman on trial for joining ISIS (13sec).mp3

ABC ATM - anchor Rhiannon Ally - rogan responds -spotify advisory (1min10sec).mp3

ABC GMA - anchor Erielle Reshef - Whoopi Goldberg (5) suspended for 2 weeks (29sec).mp3

ABC GMA - anchor Rachel Scott - new mexico senator Lujan suffers stroke (18sec).mp3

ABC GMA - anchor Whit Johnson - pfizer EUA for 6 month to 5 year old (58sec).mp3

ABC GMA3 - anchor Dr Jen Ashton - ive had my booster what else to do to stay safe (44sec).mp3

ABC The View - anchor Whoopi Goldberg (1) - context book banning (1min).mp3

ABC The View - anchor Whoopi Goldberg (2) - holocaust is not about race (1min42sec).mp3

ABC The View - anchor Whoopi Goldberg (4) - 2nd apology (1min5sec).mp3

Alex Stein bombs Portland city council meeting.mp3

American Troops move to EU NPR.mp3

Biden creepy Whisper - They want t share their data (cancer moon shot).mp3

Canadian Trucker on Gad Saad - Intro.mp3

Canadian Trucker on Gad Saad -1- What they want - ArriveCAN app.mp3

Canadian Trucker on Gad Saad -2- Media reporting.mp3

Canadian Trucker on Gad Saad -3- Parking incident.mp3

Canadian Trucker on Gad Saad -4- CBC covid sillyness.mp3

Canadian Trucker on Gad Saad -5- Justin is a puppet.mp3

Cancer money from Biden NPR.mp3

CBC propagating Nazi and Hate at Truckers rally.mp3

CBS Stephen Colbert - Whoopi Goldberg (3) 1st apology (1min58sec).mp3

CNN Kurt ANderson - Comparing unvaccinated to old school sacrifices.mp3

COVID and white tailed deer.mp3

Daily Show with Trevor Noah - canadian trucker protest -nazis (52sec).mp3

deployment with leak kicker.mp3

Dipshit actress fired.mp3

FBI Black college bombs.mp3

Glenn Beck misinfirms on the Fed reverse repo numbers.mp3

Global National - anchor Abigail Bimman - canadian trucker protest continues (1min).mp3

ISO important.mp3

Justin Trudeau press conference - why wont you meet with the truckers (1min5sec).mp3

Morgan Freeman with George Wallace on Black History Month.mp3

Ottawa Resident confronts truckers with ignorance and hubris.mp3

Psaki on Rogan and SpotiFLY.mp3

Psaki on The Daily being tardy about soft on crime anti-FOX.mp3

Psaki preps bad job numbers with sick numbers.mp3

Psaki selling BBB - better when it's passed first.mp3

psaki spotify gaffe.mp3

Rogan boycott update NPR.mp3

Seltzer Panic over Rogan apology.mp3

snoqualamie falls 2.mp3

snoqualamie falls.mp3

Truckers BOTG from Pablo -1- lay off candadianisms.mp3

Truckers BOTG from Pablo -2- M5M reporting tactics.mp3

Truckers BOTG from Pablo -3- Blowing horns is violence.mp3

Truckers BOTG from Pablo -4- how this will end and the message.mp3

Trudeau on $600 million media payoff POSSIBLY FAKE.mp3

Trudeau trucker spiel.mp3

Update from Alberta border blockade BOTG.mp3

Vaccine mishaps DOD 2.mp3

Vaccine mishaps DOD 3.mp3

Vaccine mishaps DOD one.mp3

Victo Hanson on Biden.mp3

wollensky update covid PBS.mp3

WTF vindeman npr.mp3

ZUCKER 2.mp3

ZUCKER One.mp3