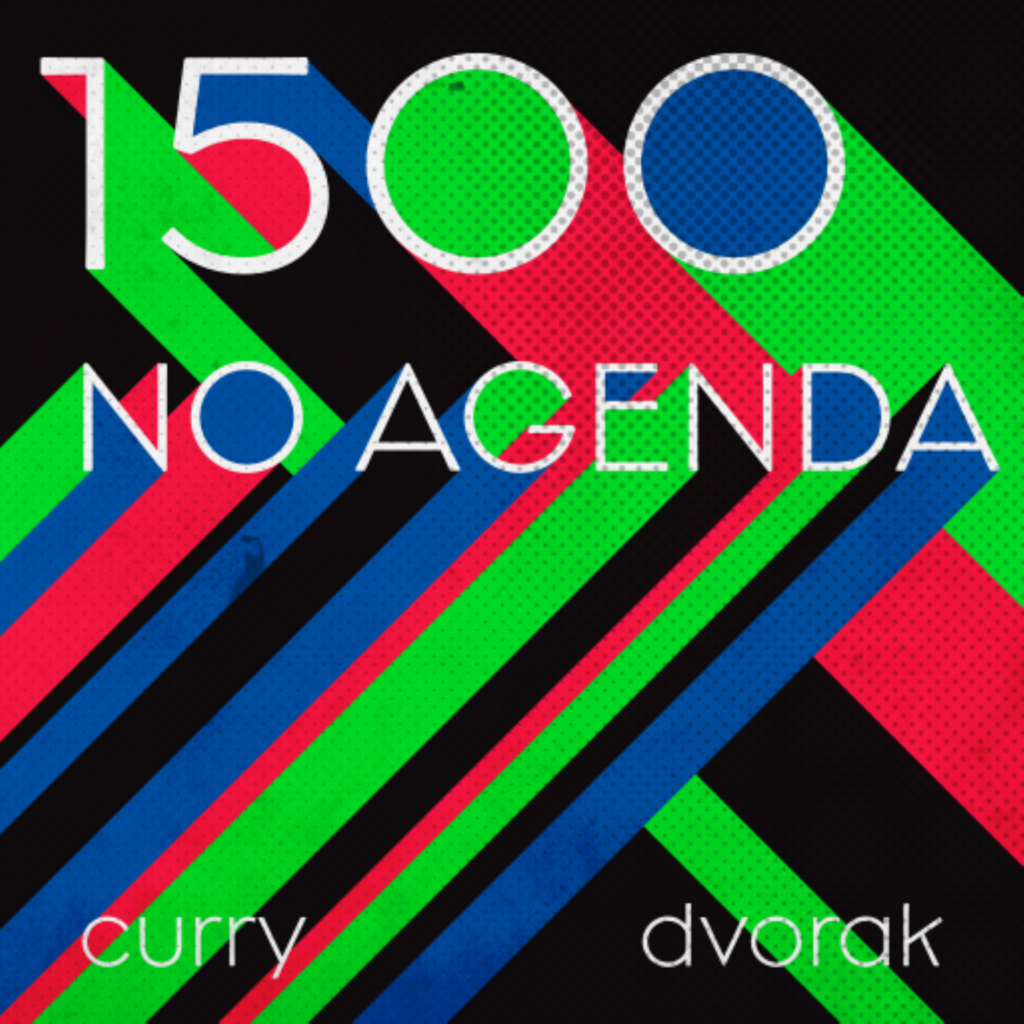 November 3rd, 2022 • 4h 32m
1500: No Evidence
Credits
Hosts
Executive Producers
David Rosa, Sir Hey Idiot, David McCall Jr, Dreb Scott, Sir Brian Maas, Sir Frank Ajzensztat, Sir Matthew Petty, Brian Mosier, Richard Leone, Sara and Pat Wood, Christian Lehr, David Adrian, Sir Codes-A-Lot of Southern Nye County, Land of Hookers and Weed, Chris Hadsell, Sir Ree Brawl, Sir Michael Dunn, Stephen Skeels, Andrew Feltz, Karl Leipold, Allen Smith, James Shaw, Myron Weber, Richard Smedley, Josh Cox, Emily Cooper, Sir Shortstack, Sean Westerhouse, Sircuss Media, Spencer Sumner, David Guiot (pronounced Ghee-oh with a hard G like in geese), Sir Austin Paris, Heather Otteson, David Silberstein, richard kamphuis, Kolomona (coal oh mona), Ryan, Richard Gelb, ANDREW PGeraghty, Sir Snide, Knighterrant of the OT Networks, Kevin Fitzpatrick, Brett Carlson, Gregory Blonigen, Dame G$, Alex Marsh, James Jeffers, David James, gregory calderwood, Scott Gorman, Dan Dudas, David Fugazzotto, Larry Babcock, Landon Ketchersid, Jeremiah Lambo, Job Born, Teresa Shellnut, Murray_N, Sir Rob - Knight of the Philanthropic Shareholders Federation, Sir Steiner the Ex-pat from Spokanistan, Brandon Peak, Stephen Skeels, Wolfgang Helfricht, Daniel Strack, Robert Kirkpatrick, Tyler Robinson, Aeron Sinclaire, Damien Alleyne, Tom Barrett, Chris Baker, James Nittel, matthew manzano, Dustin See, Megan Davis, David Malott, Cogent Business Solutions, Robert Wilson, Anonymous, Travis Robinson, John Davenport, Christopher Eisenhart, Nathan Sweem, Trey Erenberger, Mark, Daron Macke, Ryan Alba, Paul, HJCJ Holtman, cody rogers, Russ Cheatwood, Anonymous' Hubby, Sir Chrisbac, Derrick VonderHaar, Justin Coyle, Anonymous, Bryan Enderle, Dillon Kathrens, Dame Astrid Klein, Duchess of Japan and all the Disputed Islands, in the Japan Sea, Stacey L Ban, Ryan Sturko, Jason Shiffer, Christopher Eaton, Ralph Johnston, Ronald McNany, Jaret Schuler, Rich Stafford, Kevin Fusco, Sir Steven of the Big Horn Basin, peter hahn, Colin Cunningham, Bobby Morris, Anonymous, Anonymous, Ron Nelson, Will Craghead, Sir Codes-A-Lot of Southern Nye County, Zachary Gill, Jaren Clark, Sir Mark Duke of Japan,, Japan Sea and all disputed Islands, Curtis Rose, Mel B, Allan Burns, Unknown, CK, Josh Doubrava, Sir Nein, AARON WILBERS, Gregory William Forsyth-Foreman, Sir Scovee of the Piedmont, Sean Collier, Jacob Wicklund, Sir Jaymo of North Central Idaho, Cole Hill, Michael Burdett, Darren Friedlein, James Boyle, Sir OMA, Hagan Fox, Daniel Shorr, lu fang, Jonathan Spencer, Gregory Speed, John Lesinski, Mark Pugner, Brandon Thrasher, Sir Dirty Dick Bangs of DC, Wu-Tang Ham, Tom Reynolds, Alan Sibley, Robert Willey, David Cox, Chris Hollman, Sir Erik & Dame Courtney, roberto maiatico, Matt Shellnut, Paul Deffes, Wilkinson Therio, Abigail Hines, Peter Rosinski, Brian Kashas, Brainy Atom LLC, Jason Forcier, Ed Coda, Adam Engh, Bobby Morris, Michael Cislo, Sir Christopher Brike of the Dirty-Burg, Pascal Schelfhout, David Miller, Kevin Schnebelin, Scott Horton, Jeremy Toth, Jeff Alligood, Martine Pluim mentz, Michelle Voytko, James BEALS, Kyle Casey, Simon Miller, THE DIAMOND HEART APE FOUNDATION, James Frimmel, Chap Williams, Heiner Böttger, Bret Carlson, Steven Page, Medic Mike, nathan scheuermann, Marv Santaella, Joseph Simons, Nicholas Leary, Bart van Oers, Karl Kics, MELANIA SEMERADMEIER, Scott Reilly, L A Starks Development LLC, Lori Jones, Tal Sales, Rich, Dane Frost, Jay Schweikert, Cortney Harris, Dame Hamr and Sir Deano monkeyboy with curly hair, Brian Palmer, Matthew LeRoy, Marquis Moore, Tech Wipe, Jay Brunn, Robert Vaessen, Sir Dan the Man Protector of Cape Coral and the Islands of, Sanibel and Captiva, Adam Ohler, Chris Engler, Eric Guth, Paul Tompkins, Denise Robertson, Sean Westerhouse, Kyle Rank, Lisa, Alexander Savitzky, Herbert Garrett, Craig Clifford, John Ellingson, Waldo Lake, Anne Dunev, Sir Dewcifer Knight of Four Strings, Funk, Four Kids and, Timetravel, Dame Jamie of the Highway, Derek Campbell, No Agenda Tea Emporium, Meredith Whittle, Joel Rice, Sir RoadieJoe of the Eastern Seaboard Trucking Lanes, Britton Sprouse, Andrew Kresic, William Roland, Jim Andrianakos, Michael Vaughan, Anonymous, Richard Flanagan, Rami Mckinney, "Ken Wheat", joe derks, Joseph Green, Anonymous, Kiwi Rick, Daniel Stone, Marty St Cross, douglas murray, Brad Horwitz, D Christopher Dale, Craig Connett, Baron Economic Hitman, SCOTT DEXTER, Morgan Medlock, Edith Arterburn, Joseph Yona, Robert Ludwig, Peter Johnson, Sir Robert of the Smoky Mountain Brass, Rick Zahler, David Wright, Frances Silva, Clint Young, Gary Blatt, Casey Smith, Dakoda Cole, Brian Genack, Jamie Mohr, The Audacity to Podcast, Andrew Garland, Ducien Palomado, Erik Schmidt, scott cooper, Bay, Sir John of South London, Sherri Wermager, Scott Barrell, Scott Smith, Stephen King, Kalyn Beasley, Brett Hahn, Eric Hulse, Matthew Wells, Sir Timothy Brashears, Mark Stewart, Sir Galteran of the Gutland, John De Silvio, Lee North, Kyle Maxwell, John Foley, Zachary Schwartz, Brian Tracey, Jeffrey Frese, Brian Ward, Steady Knight, Jacob Duellman, Sir Sagacious Scripturient, Addison Todd, John Ferretti, Resolvent Technologies, Inc, Scott Clark, John Luke Lentini, Daniel Summers, Stephanie Rashid, Matt Losee, Adam Wiesner, Michael Burdett, Jeremy Smith, Sir Brad Dougherty (DOCK-er-tea), John Takaezu, SirPlus, Jason Babcock, Andrew Spiehler, Jessica Barrett Fowler, Mike Pauplis, Bruce Schwalm, Spencer Whitney, Jeroen Stultiens, Miss B the Bag Lady, Andres Zevallos, Peter Karnowski, Ken Knutson, Andre Pietjou, Andrea G, Sir Warbacon
Associate Executive Producers
Barbara Van Kerkoerle, Jennifer Jones, Angela Kumbera, Zenko Hrynkiw, carlos areces, Sir Paul Schneider, Keith Johnson, Cris Areskog, Sir Michaelanthony, Andre Peters, Brent Dresser, Alex Schmitz, andrew echternach, Tomas Biard, John Kane, Linda Lupatkin, Sir Don, Sir Wayne Larcombe, Scott Salamango, Edward Musiel, Sir Lucas of the lost bits, John Edwards, Richard Sambol, Nigel Hennells, Simon Kox, Timothy Concannon, Parker Paulie, Sir Terry of the North Peace, Barron Lataquin, Alejandro Wencka, John Robinette, Peter Beebee, Corinne Hunt, Adam Rink, Kevin Dandridge, Chris McGraw, Balazs Cseko, Sir Combatrock of the Idaho Highlands, Craig Weinberg, Anonymous Eric, Benjamin Johnson, Nicole Balderson, Jennifer williams, CAYTON CLIFFORD, kristie dieguez, matt davidson, MICHAEL NATRIN, Laura Renken, Kent Hilbert, Paul LePiane, William Elliott
Cover Artist
Nikko Syme
Information
Episode "1500: No Evidence" was recorded on November 3rd, 2022.
Chapters
Intro - Happy Crystal Anniversary
New Zealand takes it to the next level
Ignoring election results 🗳
Shunned Liz Cheney stumping for democrats
Out of the penalty box - Ray McGovern
Hacked text message?- "It's done"
Pay no attention to Chinese TikTok 👀
CISA - Normal errors and glitches
Back to 1997 - Vaccines to cull population?
RSV Vaccine for Pregnant People 🤰
Thank the artist - Sir Paul Couture
V4V & Problems with the model
The problems of today - V4V scale
It's your Birthday, Birthday
Welcome to the roundtable
North Korea v. South Korea - What's going on?