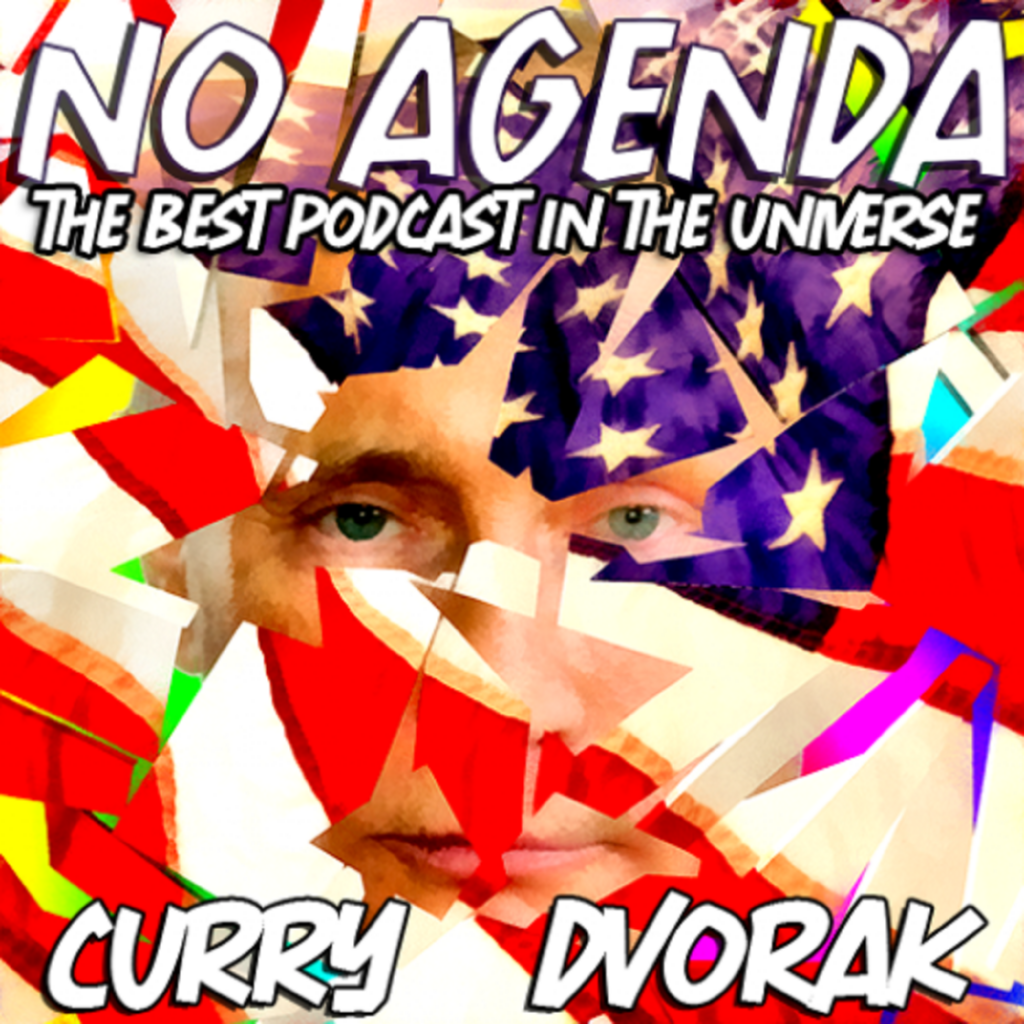 February 27th, 2022 • 3h 31m
1429: Puppy State
Credits
Hosts
Executive Producers
Dame Lauren of the Pearly Crowns, Eric Nguyen, Richard Unterberger, Beau Shiminsky, James Brown
Associate Executive Producers
Dame Aquamarine of Lake Tanglewood and the Florida Keys, Ryan Story, Chris Breaux, Anita Carrasco, Dame Sparkler of New Braunfels, Jacob Schlachter, Susan Johnson, Buddy Arceneaux, Dana Hilldale, Dame Sheila the Lady of Lisboa, Corey Tibetts, Eli King, Wirt Fuller
Cover Artist
Sizzletron
Information
Episode "1429: Puppy State" was recorded on February 27th, 2022.
Chapters
Erin Burnett Ukraine Poland
Voodo, money, and sex slaves
Pamela Brown Show - PHD student
Putin invades - Bandaged woman
Adam's case for the phsyop
Russian banned from Eurovision
Cancellations and the psyops
Radiation spike Chernobyl
SNL Pays Tribute to Ukraine in Cold Open
Cracking down on Putin and his cronies
Freezing Putin's assets and activation NATO
The problem with Removing Russia from Swift
Impact on the energy market
The end of the Petrol Dollar
Al Jazeera: Russian Sanctions
Where are the Russian Soundbites
Al Jazera Ukrainian run down
The west leading Ukraine?
Ukrainian shelling of Rostov
On the verge of nuclear holocaust?
Macron vs Nukes in Belarus
Thank the Artist - alien virus by Comic Strip Blogger
Rick Harris Biden Ukraine
Dinner with Fraud Waste Abuse Consultant
Listener Note: William Shockley
Virus DNA Seq Matches Moderna patent
Swedish study: Pfizer vaccine
Silent rollout of vaccine passport rollout
It's your Birthday, Birthday
Welcome to the roundtable
Post office buys crap cars