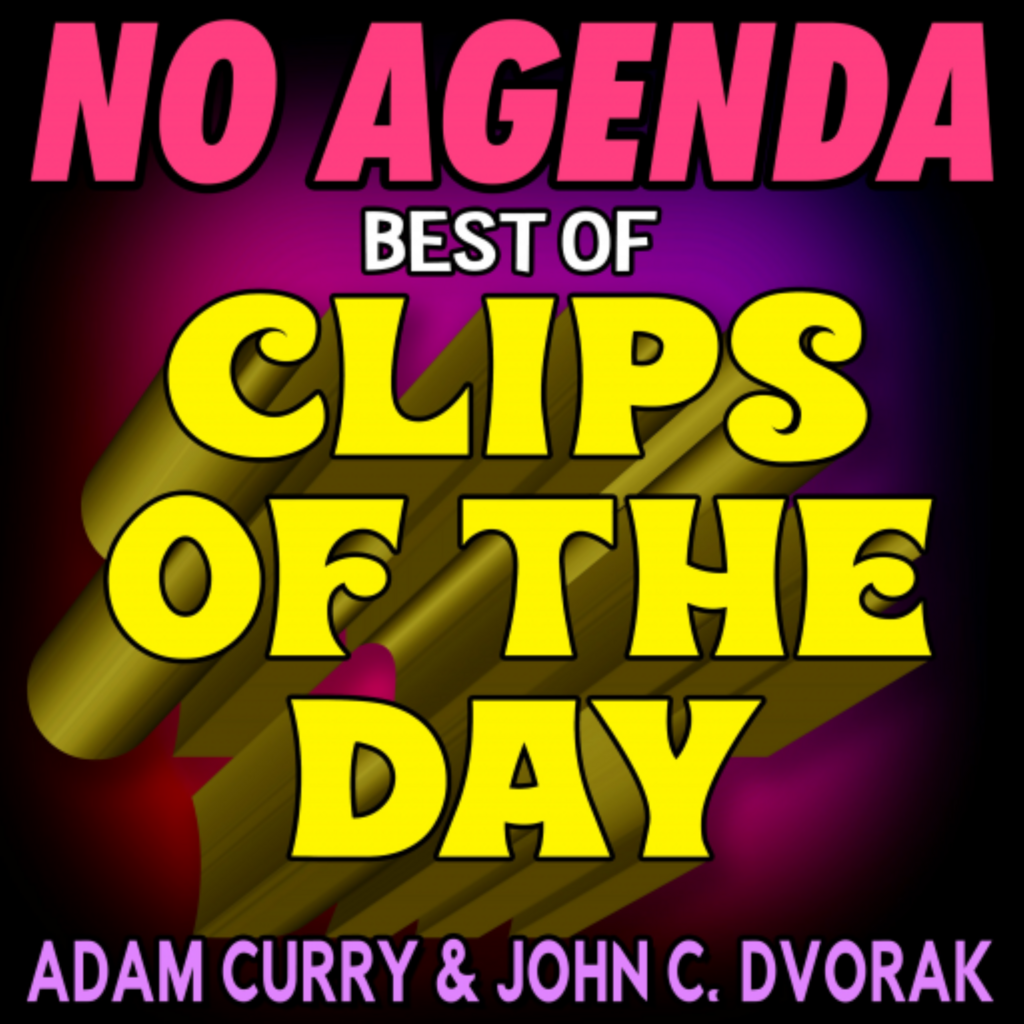 December 4th, 2022 • 2h 5m
1509: The Best Clips Of The Day
Credits
Hosts
Executive Producers
Sir Cumference, Adam Curry, John C Dvorak
Cover Artist
Darren O'Neill
Information
Episode "1509: The Best Clips Of The Day" was recorded on December 4th, 2022.
Chapters
COTD by Sir Cumference, Chapters By Dreb!
Argentina & Pfizer lawsuits
Greatest scandal of all time
TikTok: did you get the vaccine?
Vaccinated people at risk
Do people know what they inject into their bodies?
White antivaxers - it's discrimination
Vaccine malfeasance lawsuits
We have 2 arms for a reason
That's what the labor unions are all about
There's some very good people there
Oh Canada Property owners
Trump bananas press conference
Is this propaganda money?
Children saving democracy
Just have to take the vaccine
Texas HB 1927 you can carry a gun
Safeguarding the health of unborn children
Reducing your dogs carbon paw print
Canadian property owners?
EU Green Deal - Breakthrough energy gates
Dana so white? Truth wants to come out
Trump responsible for 9/11?
Responsible for bad reviews?
Paying our fair share and such
Kamala celebrating holidays
A lighthouse of hope. Yamish
What is vocal fry white privilege?
Fact versus opinion ratings threshold
Dem Supercut fighting for the vote