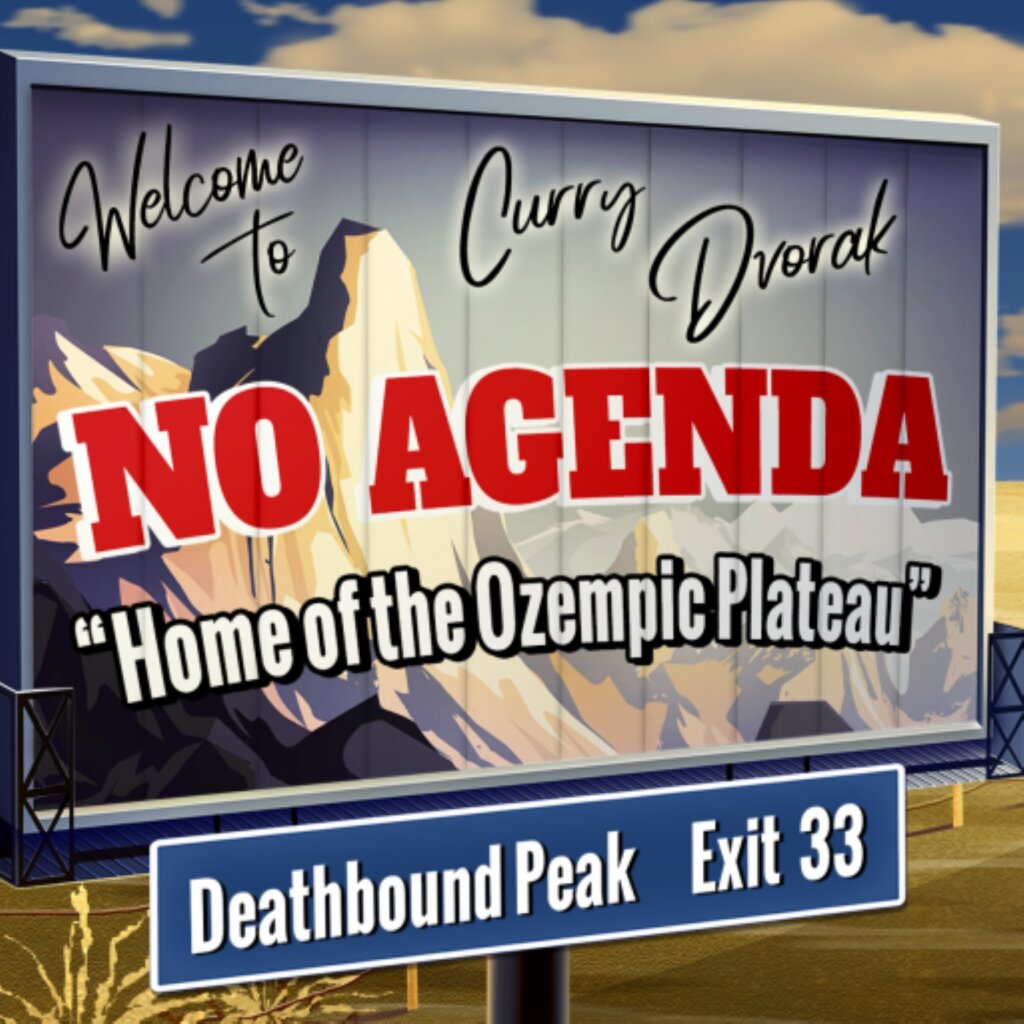 November 9th • 3h 23m
1606: Food Noise
Credits
Hosts
Executive Producers
Sir Onymous of Dogpatch and Lower Slobbovia, Skunkbeard, Knight of the Third Coast, Dame Mary of the Domestead, Sir Phoenix Finnickin of the Pennsylvania Tartarians, Dr Sir Becoming Heroic, That Dame StitchyWoman, Sir Guust Kadaver, Dame Karen, Sir Atomgiant of Cary, Amy Thiessen, Sir Cal of Lavender Blossoms.org
Associate Executive Producers
Sir Pursuit of Peace and Tranquility, Linda Lupatkin
Cover Artist
Nessworks nessworks@getalby.com
Information
Episode "1606: Food Noise" was recorded on November 9th.
Chapters
US government take over of the internet?
Give us some credit - pay you back later IOU
It's all marketing new weight loss drug
More debate fun - TikTok & China
Do black Lives Matter in Chicago?
JPMorgan pays off Epstein victims
4 LA Sherriff's employees commit suicide…
Nashville manifesto leak?
Ice Age Farmer Report Redux
Thank the Artist - Dame Kenny-Ben
It's your Birthday, Birthday
Welcome to the roundtable
Dreb is working on the chapters!