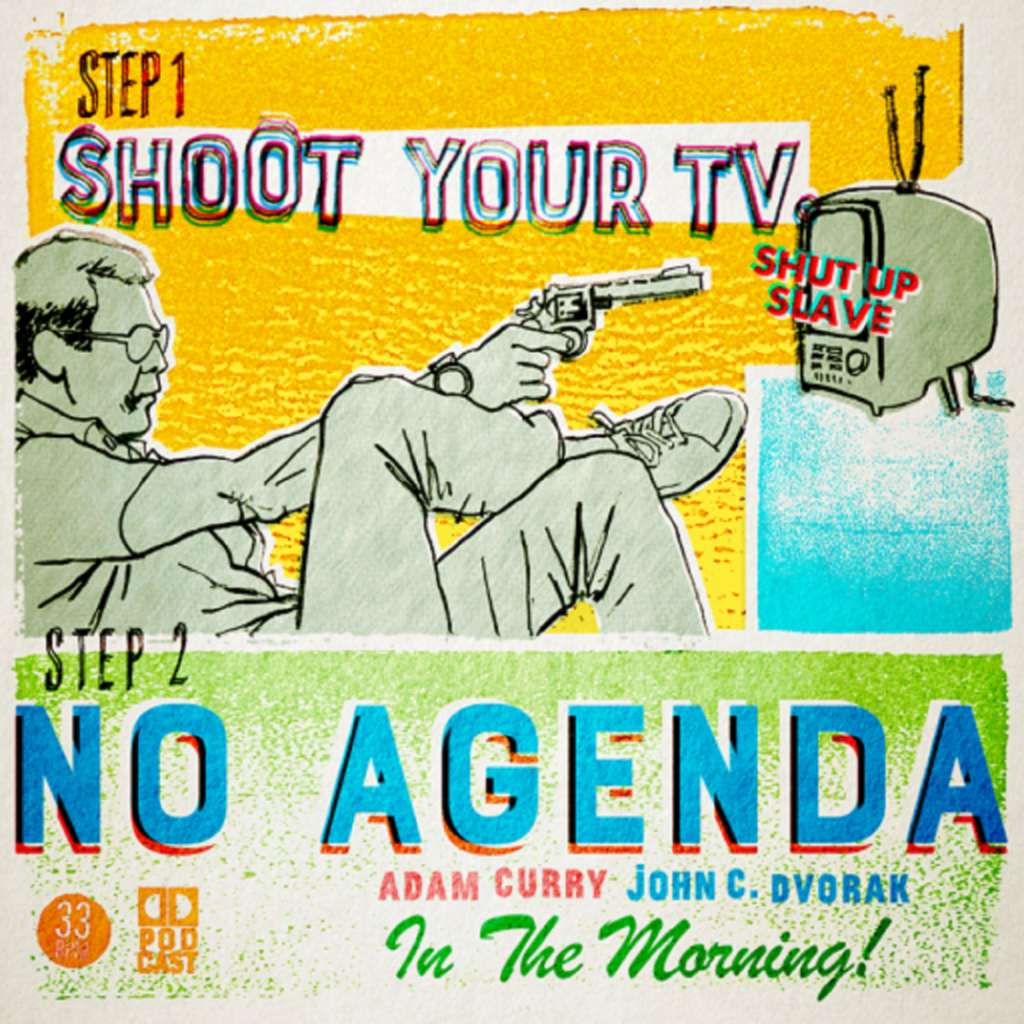 April 10th, 2022 • 3h 59m
1441: Yak Facts
Credits
Hosts
Executive Producers
Sir Earhopper, Dame Tuthola of the Lowland Potheads, Anonymous, Sir Input, Protector of the "Least of These", Viscount Christopher Kessler, Chris Belsky, Millennial Joe, the unnamed knight from Boston, Sam Onan, Kendall, Keeper of the No Agenda Numbers, Anonymous, Sir James, Baron of Class G Airspace, Sir N of the 1B, Jan Leclerc, Capitalist Agenda, john carpenter, Chap Williams, Nathan Garza, Kim Beason, Andrea, Simply Sir Steven, Ted Tatnall, Kelly Cowan, Thomas Reynolds
Associate Executive Producers
Sir David Fugazzotto Duke of Saudi Arabia and America's Heartland, Anonymous, Sir Dean Armandoff, Knight Who Lives Among The Spooks, Vanessa Kapka, Jimmy Walnuts, Brian & Deb Carter, Michael Harrison, Zach Snover, Lorcan Byrne, Melissa LaSalle, Sir Kevin McLaughlin, Duke of Luna, Lover of AMERICA and BOOBS
Cover Artist
Monsieur Thierry
Information
Episode "1441: Yak Facts" was recorded on April 10th, 2022.
Chapters
Vacation report: the collapse of society?
Living with the new virus
Bird flu chicken culling PCR testing
New IDC 10 codes - 10-4 good buddy
Protests around the world
The Every Forward: stuck in Chesapeake bay
Sean Penn- where is your smelted Oscar?
Not letting Russia into the new world order
TBC: A New World Order...
Ukraine train station bombed
Shep Smith Kelly Evans Pro war report
Disinformation conference
Where are the shoe shots?
Virtue signaling in Germany
Major bear market in bonds
Artist 1440 - Comic Strip Blogger
Whitehouse attacking states bills
The fear and mixed messaging
Rachel the unintentional comedian?
Obama: Biden working to fix a glitch
It's your Birthday, Birthday
Welcome to the roundtable