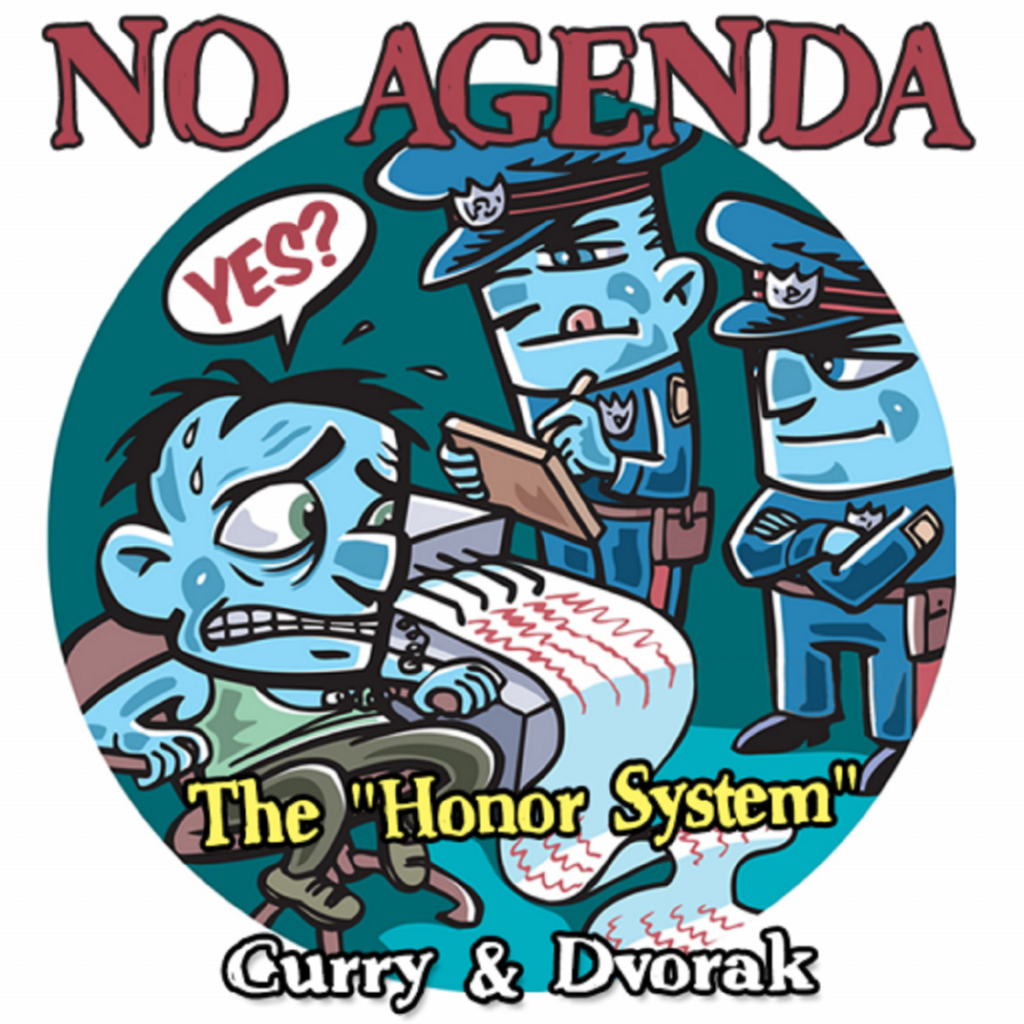 August 8th, 2021 • 3h 43m
1371: Bald Nancy
Credits
Hosts
Executive Producers
Sir Stoner Boner, Sir Deathstar of the TAMO, Sir Paul Schneider, Mr Lips, Sir Chris of Carmel-by-Sea, Lieutenant Winters, Amanda Headrick, Sir Rounded by idiots, Dude named Ralph, Sir Wire of the Hidden Jewell, Sir 12,000 Miles, Cynthia Scholte
Associate Executive Producers
Sir Tim of the Tunnels, Baron of Goat Island, Maxwell Reeves, Shane Hawk, Will "Sir Senpai", Sir William of West Pennsyltucky, Viscount Sir Peet Sneekes, Vega Thomas, Sir Combat Rock of The Idaho Highlands, Anonymous, Laurent Pelletier, Lindsey Fox, Keith McColpin, Sir Gene, Duke of TX, Lorcan Byrne
Cover Artist
Information
Episode "1371: Bald Nancy" was recorded on August 8th, 2021.
Chapters
Cloud Chapters created with HyperCatcher
Happy Anniversary John & Mimi!
Trend: mass hysteria mode
"This is a wave that continuously goes up, a wave pattern. That is how governments and media together create complete, complete mass hysteria." — @adamcurry
"Hey, we're doing this, you can talk because its not going to stop and it's not going to have an effect. It's like our show…does it have any effect on the overall think they're trying to pull? No, none whatsoever!" — @THErealDVORAK
"There's no shortage! 80,000 doses expired in some area recently. There's tons of shots out there! This is just to create a panic to get boosters so they can get another shot into people. This is terrible!" — @THErealDVORAK
@adamcurry: All they're doing is whatever promotion they're asked to at this point and the advertisers are having none of it…it's a mess over there! @THErealDVORAK: It's like a turd swirling around the bowl ready to go down…
"You don't want to do an interview show if you're gonna get into podcasting. Find some other mechanism. Tell stories, so true crime, do anything, but to do interview after interview…it's a nightmare! " — @THErealDVORAK
"The best way to do it is to become friends with someone who has a high-profile talk show and then just wait for the call…That's the Adam Curry system. Also known as the Regis Philbin and Tony Randall system." — @adamcurry
"If they pull this off and all these mandates [and] corporations jump on board, it'll be your turn eventually. They're gonna have some other shot that you're not going to want and then you're gonna have to shut up and take it…" — @adamcurry
Thank the Artist - Art By: Nessworks
"Covaxx Lights" by JORDAN-33
"TWO CRAZY GOATS" by Mike Riley
"HANDY MAGIC TRICK" by CapitalistAgenda
"Vax Me Baby! (Go For It)" by nessworks
""The Luv Gov"" by Kenny-Ben
"JAB CLICK SHARE" by Tante_Neel
@adamcurry: If you want to be a good doobie, go with Apple, but be careful because what you think is bad today, which is child pornography, it can be something else tomorrow… @THErealDVORAK: Thats just a foot in the door!
"You made up a PR release, a news release that went out on the wire…and then you did maybe a little interview with CBS for the evening news, and that was it, and it was the truth, and it was good, and we liked it that way." — @adamcurry
Cracks in the fortifications
Using everything for political means
It's your Birthday, Birthday
Welcome to the roundtable